The city of Yangon is probably the most charming place with a refined blend of different cultures where you can find Burmese pagodas, Chinese temple and Muslim mosque appear in the same district of the city, the list of places to visit in Yangon come in a wide variety. This beautiful mix is added with the signature of British colonial architects reflecting through the stunning buildings making the city one of the most enchanting places to visit in Myanmar.
Myint, a tour guide from Authentic Asia introduces some of the best places to visit in Yangon.
1. Shwedagon Pagoda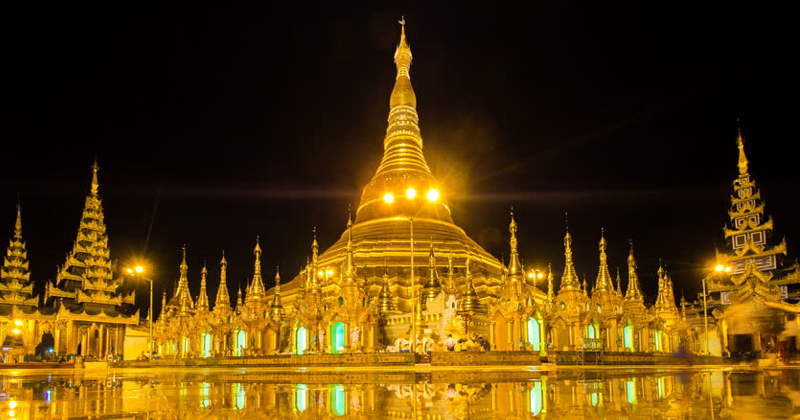 Any visit to Yangon is incomplete without seeing this huge pagoda which has long history date to the 6th century DA. Shwedagon is about Buddhism, it is known as one of the most sacred pilgrimage sites in the country, home to Buddha relics and treasures some great way to practice Buddhism.
Do not miss the chance to photograph the local praying before dawn as well capturing the rites at the middle of the month according to the lunar calendar.
The pagoda is best to combine with a guided walk to the Royal Lake.
2. China Town
Chinese people here have a big influence from Burmese, they are more gentle than elsewhere you know. They speak both Chinese and Burmese and show their hospitality in an intriguing way.
China town has many things to attract your senses: open market, tasteful BBQ restaurants, aromatic shops and certain things you can buy from China too.
Make sure you include a walk to this town and see its colorful temple not far from Myanmar National Museum.
3. British Building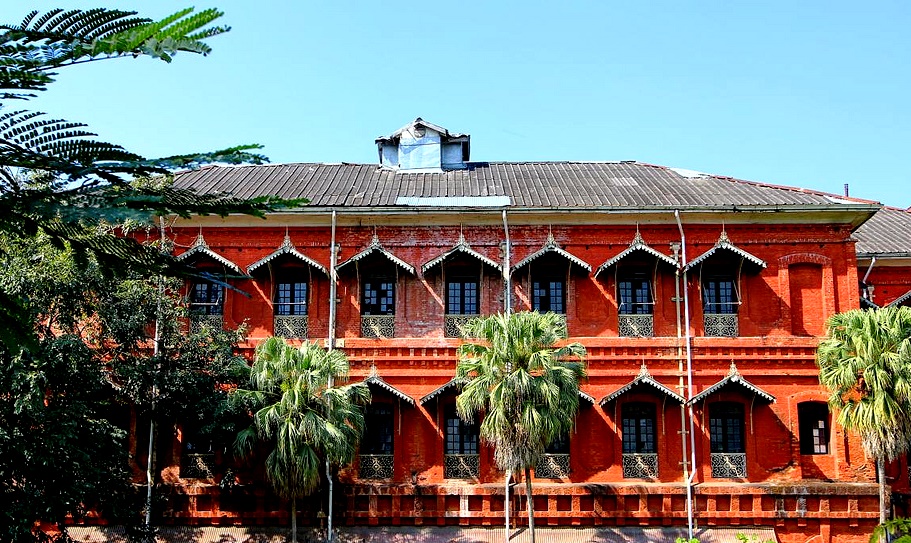 The brick reddish house or yellow faded walls rise along the street from Sule Pagoda to Yangon River are the most prominent prove of Yangon heydays. It's something about the British architect that even Yangon people love.
These days, you may not be able to explore all of them but Emmanuel Church and City Hall are two sites you can photograph. Stop by Strand Hotel to taste the high tea is another must-try experience.
4. Sule Pagoda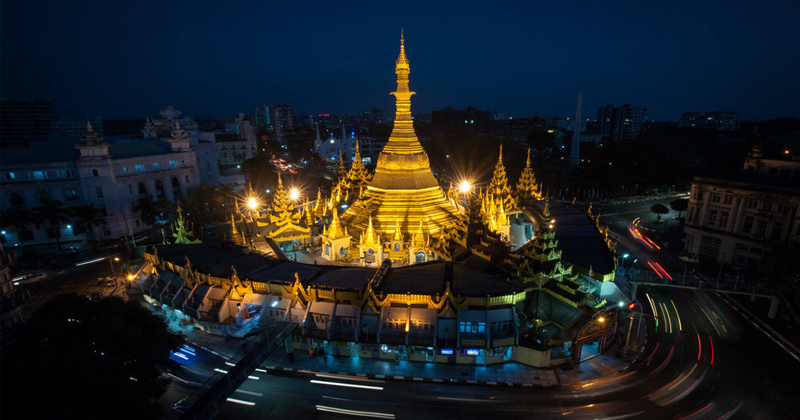 We recommend you to spend at least 30 minutes in this pagoda to observe the way local people pay respect to the site as it is main attraction in the list of places to visit in Yangon. It is probably not much to see inside yet this is more than a pagoda. It witnessed many changes in Yangon and featured the rendezvous for many strikes, meeting and a strategic political site of Yangon.
Must Read – These Are Some Of The Best Places To Visit In Andaman And Nicobar Islands
Moreover, the photo of this pagoda is always remarkable as it is outstanding from other new building surroundings.
5. Bogyoke Aung San Market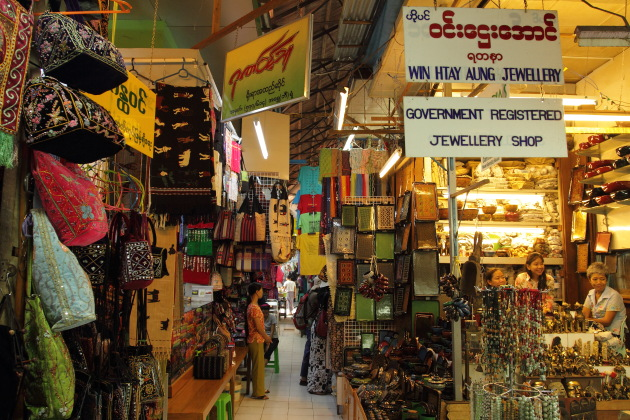 Known as Scott market, this is the biggest market in Myanmar. If you travel from Singapore to Myanmar, buy some precious stones, handicrafts or wood carving from this market to bring home. The Scott market also offers a hundred types of souvenirs as well as decorating items and art pieces that it is hard to resist from buying at least one of them.
Food is another highlight of this market, you can catch a noodle soup for 2 USD or even cheaper with various ingredients.
Yangon has much more to see and for your travel plan, keep at least 2 days to explore all the top 5 best places to visit in Yangon, Mayanmar.
Follow us on Facebook, Twitter and Instagram for more updates. Don't forget to like and share. Do tell us your views in the comment box below.
3rd June, 2016
Dimpy Roy