If you can not believe your eyes and thought that we may have written something wrong then we are sorry to burst your bubble. As absurd as it may sound the news is true to fact. In Maharashtra, while on one hand women are fighting for equal rights to enter the Shani Shingnapur temple, on the other , another temple trust in Nashik has come up with a completely  illogical dress code for women.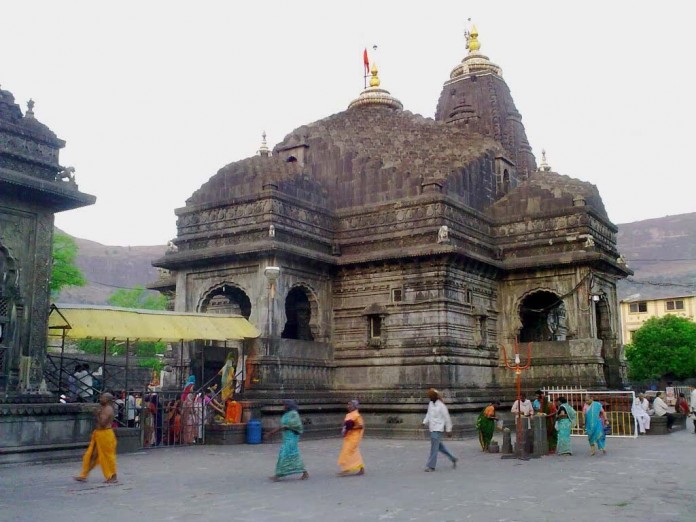 In Nashik, the Trimbakeshwar Devasthan Temple Trust has announced a new rule for women. They have barred the entry of women in the core temple area except when they are wearing 'wet cotton or silk clothes'.
It is unreasonable to make such rules for women. Indians did no recieve movies such as Satyam Shivam Sundaram and Ram Teri Ganga Maili, very well for showing women in wet sarees. They angered in the Censor board  then and now, suddenly the only accepted dress code for a woman in a sacred temple is wet or silk clothes. Isn't it funny and disappointing at the same time? Where are we headed?
The trust of the temple is allowing women to enter into the Lord Shiva temple's shrine for an hour every day but they have put an excellent rule to avoid that already. The women have to be dressed in silk or wet cotton. Many women activists refused to accept this new rule of temple trust and they have protested against  the trust members for making such an irrational rule.
Vanita Gutte, a women activist has already lodged a complained after she and other women were refused to enter temple premises because they were wearing regular clothes.
250 people have registered offenses including all the temple priests, workers and authorities to the police. What is more surprising is that a woman Lalita Shinde is one of their trustees and she let this absurd rule be made.
WATCH: Ruckus at Trimbakeshwar Temple (Maharashtra) after women stopped from entering into inner sanctumhttps://t.co/b8IPo4zyfl

— ANI (@ANI) April 16, 2016
So ladies, next time you decide to dance in the rain wearing cotton clothes, run to the Trimbakeshwar Devasthan Temple, may be, you feel more invited. 

Follow us on Facebook, Twitter and Instagram for more updates. Don't forget to like and share. Do tell us your views in the comment box below.
31 May 2016
Avni S. Singh