These days, people tend to work for hours and days, without even managing to be free from it a while. In fact, rather than working from home, a lot of us are now living at home, which is a sad reality consistently being normalized by corporates and our society. And, in times like these, it becomes really important to take a break and go out with either friends or family or with our loved ones, to be refreshed and lively all over again. Hence, today we're counting down on some of the best short trips from Mumbai, perfect for a weekend getaway for all our Mumbai peeps.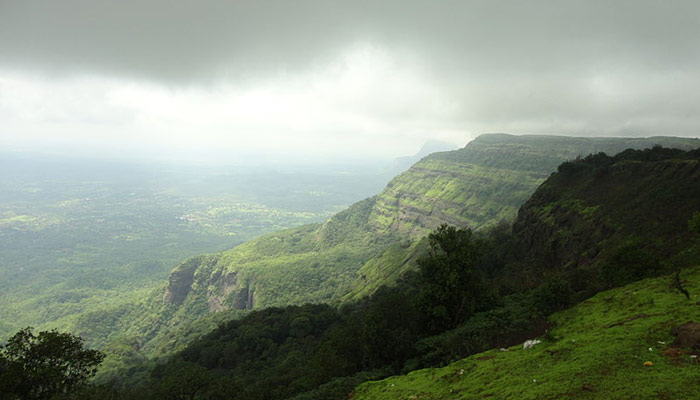 Mumbai is known for being a fast-paced city where everyone is in a rush and while most of us are now rushing from one online meeting to another, we certainly need a break from all rigidness our homes have brought now. The best thing, Mumbai is surrounded by some really amazing places that range from different climates and horizons. You can either enjoy the beaches and serene life or go on a trip to the mountains.
So, let's get right into these short trips from Mumbai locations and what all is there to explore and experience.
1. Alibaug
Alibaug is the perfect destination for people who are looking to go for a one day trip with friends or family and is mainly known for its beaches. Apart from the beaches, you can even take a visit to Alibaug Fort, Kolaba Fort and Kanakeshwar Temple. Try parasailing for a nice thrill.
It is nearly 95 km away from Mumbai.
You can do scuba diving, Jet Ski ride, beach camping and several other water sports.
2. Elephanta Caves – Getaways From Mumbai
If you have a keen interest in History, you'd already be well aware of this place, and if you've hated the subject, then this location would possibly make you fall in love with it. The best part about traveling here is that you don't even have to drive, just take a ferry ride from Gateway Of India, and you'll reach here which makes it another one of the great short trips from Mumbai that can be covered in a day.
It is nearly 25 km away from Mumbai.
Exploring the caves would be really fun, and you can even visit the auspicious Shiva temple. It's a quiet place for solitude.
3. Karjat – Getaways From Mumbai
If you're looking for a place with tranquility and serenity to take you away from the hustle and bustle of your regular life, then this is the place for you, and trust us, you wouldn't want to come back home after being here for the weekend. The fresh air of the mountains, terrific greenery especially in the rainy season, all of this will blow your mind away which makes it a perfect place for people who love peace and solitude.
It is nearly 63 km from Mumbai.
From different treks to caves and forts, it's a wholesome place for solitude. Visit the waterfall once and you'll be delighted.
Suggested Read: The 10 Offbeat Places In Goa Only a Few Travelers Know About
4. Manori
One of the offbeat getaway destinations from Mumbai is Manori. It is a nice, clean, and secluded beach where you'll be contained by the beauty of endless water and clean shores, something Mumbai, at times, lacks a lot. Camp here by renting the tents and have fun. In summers, it becomes more gracious as the sound of the ocean will make you forget everything else you've heard.
Located nearly 40 km away from Mumbai, this place offers you caves and museums to visit. Also, the famous Sanjay Gandhi National Park is nearby, and you also have Essel World for a fun experience.
5. Lonavala – Short Trips From Mumbai
If you've been in a relationship lately or if you'd like to spice up your love life, then Lonavala is the best location you could go together. For the single ones, take your friends and we promise it'll be even more fun. The huge mountains and the cold breeze will take your breath away, which is why Lonavala has to be one of the most preferred locations for short trips from Mumbai.
It is 83 km from Mumbai and offers you a dam and a museum, apart from that, there are tons of homestays and resorts to accompany you, along with a peaceful and serene view.
Also Read: You Will Soon Be Able To Travel From Mumbai To Bali On A Cruise
So, these were some of the best suggestions for short trips from Mumbai, where you could go with your friends, family or the love of your life. We assure you that you'll fall in love with these, and will be visiting them too often if you haven't already. So, pack your bags, call them up and ride to wherever you'd like.