After working from home for the last 6 months, let's face it, we are over our surroundings. The 4 walls of our homes have finally reached the point where we can't take it anymore and a change in scenery is simply a necessity now, more than a luxury. If you also think so and happen to be in Delhi or neighboring cities then this list of a short trip from Delhi places will be just the right thing for you.
While we are cribbing about not being home-bound anymore, many have already sailed away and happily indulging in workcation. Workcation is the newest trend explored by the Internet where rather than working from home, people have moved to hills or other such places, and now are working from a staycation. Amazing, isn't it?
If you're from Delhi there are tons of places that you can explore for your Workcation and enjoy the monotony, at least with wonderful weather and scenery. In this short trip from Delhi places, we have covered places from different states and with a different climate. You can select what sails your boat and choose a good stay from the location, accordingly.
1. Neemrana (Rajasthan)
Neemrana is in the Alwar district of Rajasthan and first on our short trip from Delhi locations. It is a historic town which is around 3 hours away from Delhi. It is famous for its eponymous 15th-century fort-palace that has now been converted into a heritage hotel. It is one of the most popular short trips from the Delhi location and a perfect getaway for a peaceful weekend.
Distance – 127 km from Delhi
The best time to visit Neemrana is from July to March.
2. Alwar (Rajasthan) – Short Trip From Delhi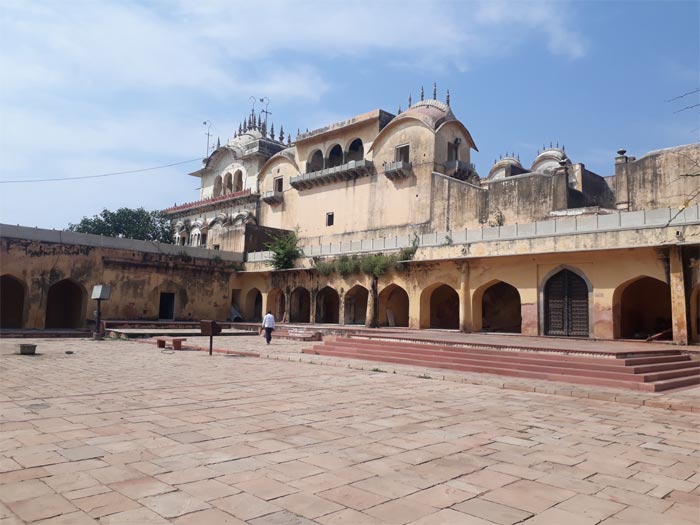 A journey to Alwar will take you through the picturesque Aravalli Range and you'll reach the Gateway City of Rajasthan. It has a lot of historical places including palaces, shrines and forts that date back to 1500 BC. The area of Alwar also has green valleys, thick forests and hills which are home to mighty tigers and other wild animals.
Distance – 167 km from Delhi.
The best time to visit the city is from October to March.
3. Bharatpur (Rajasthan)
The birder's paradise is the best road trip for budding ornithologists and wildlife photographers.
There are around 370 bird species spotted here on regular basis, including the much pleasing Siberian Crane. It has a history dating back to the 5th century BC. And, there are tons of magnificent monuments to explore too.
Distance – 222 km from Delhi.
The best time to visit this paradise is from October to March.
4. Jim Corbett (Uttarakhand) – Short Trip From Delhi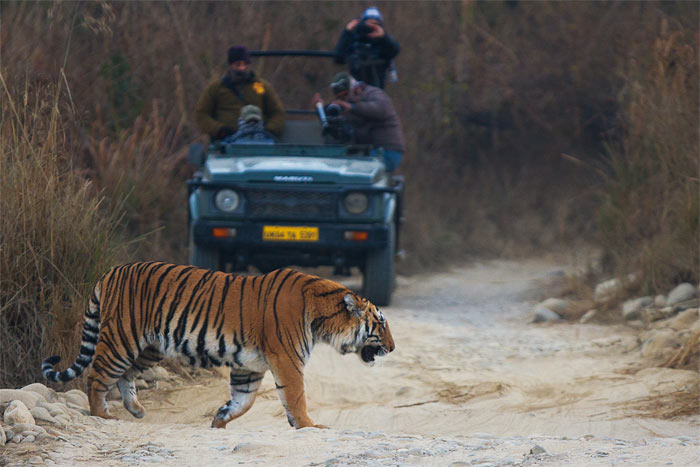 Jim Corbett is another one of the short trips from Delhi locations that should not be missed by any nature and wildlife enthusiasts. The national park offers a number of activities for adventure junkies and this list includes nature camping, angling, trekking, and fishing, etc. you have tons of other places to explore around the area and can even go for night time safari.
Distance – 238 km from Delhi.
The best time to visit Corbett is from November to February.
Also Read: The Best Babymoon Destinations In India
5. Rishikesh (Uttarakhand)
In the foothills of the Himalayas, Rishikesh is situated along the holy Ganges River. It is a tranquil escape for the weary city person and is popularly known as 'the Yoga Capital of the World' and 'the Adventure Capital of India'.
It is the perfect place to get yourself indulged in soulful meditation as well as adventure sports and leave the stress of city life behind.
Distance – 241 km from Delhi.
The best time to visit Rishikesh is from March to May and September to November.
The best activities to try here are river rafting, flying fox, rappelling and bungee jumping.
6. Dehradun (Uttarakhand)
A short trip to the capital city of Uttarakhand will help you get away from the scorching dust and heat of Delhi. It is situated in the Doon Valley. Dehradun has a pleasant climate throughout the year and a lot of India's oldest academic and research organizations are located in this city whose campuses are worth visiting when you're here.
Distance – 256 km from Delhi.
The best time to visit Dehradun is from March to June.
Also Read: Best Trekking Places In India That Should Be On Your To-Be-Travel List
These are the best short trip from Delhi locations that you can either visit for staycation or workcation. Hope a quick rendezvous will help you in feeling refreshed from six-months of lockdown and work from home.