If you're someone who likes to travel, especially trek during their travels then this is your one-stop destination for some of the best and most worth-it trekking places in India. They span across different difficulty levels and are sprawled across the country which means that you'll be able to experience something new and unique with every one of these trekking places.
But before moving ahead, do you know trekking is one of the most loved and beneficial ways of traveling. Beneficial because of the amount of physical assistance these trek trips require, which cannot be bought with any amount of money. Whether you're a luxury traveler or a backpack one, in the world of trekking you all try to accomplish the same peaks and treks (though some might have the added advantage of comfortable accessories to support the whole task). Moreover, there are tons of benefits of trekking that we usually don't discuss more often. And, these benefits include:
It's a great physical expedition that everyone should try at least once in their lives.
It's perfect for people who are always looking for something new and believe in pushing their boundaries.
Rather than traveling for culture and food, trekking is recommended for those who like to travel for experience and nature and our Earth.
At the end of these treks lies unimaginable results that will transpire through your memory for a long long time.
There are tons of other benefits of trekking, but at the core of it all lies a beautiful trek which will result in an even more beautiful experience and view. This is exactly why we've decided to count down some of the best trekking places in India, which has suggestions from all over the country, including, Leh Ladakh trekking places and also the best trekking places in South India, North-East India and other such places.
1. Nag Tibba Trek – Trekking Places In India
One of the best trekking places in India, and much like other upcoming trekking places on this list, even this one is around a pilgrimage site, the temple of Nag Deva (or Snake God). The perfect time for going on this trek is during the wintertime and even the amateurs can take it up. In fact, if you're just starting trekking then this is a good place to start with.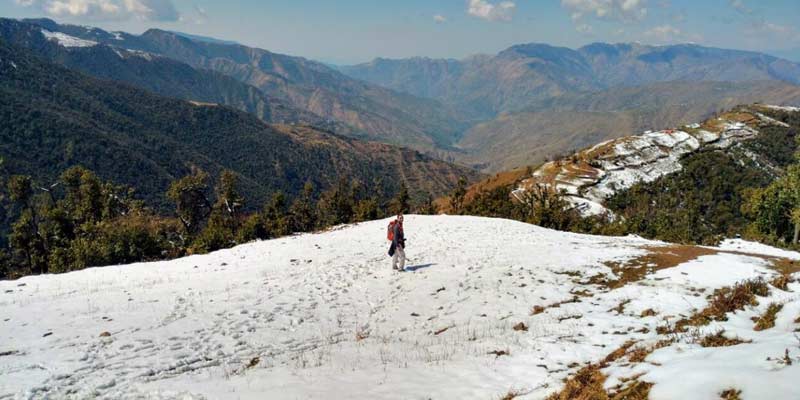 Altitude: 3,050 m
Level of Difficulty: Easy
Duration: 5 Days
Route Starts From: Dehradun (Uttrakhand)
2. Chopta Chandrashila Winter Trek
If you're looking for a trekking place that pushes your limits and offers you an experience like no other then you should definitely put Chopta Chandrashila Winter trek on your list. Set around another religious place, this trek will take you to the highest Shiva Temple in the world. There are various other attractions around this place, including Golden Eagle, Hill Prinia, Himalayan Monal and others.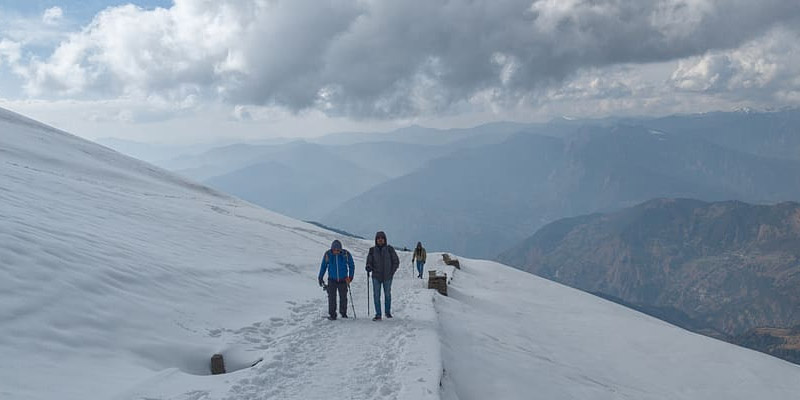 Altitude: 4,090 m
Level of Difficulty: Challenging
Duration: 7 Days
Route Starts From: Ukhimath (Uttrakhand)
3. Lamayuru – Alchi Trek – Leh Ladakh Trekking
Another one of the most amazing trekking places in India is Lamayuru-Alchi trek which is especially for those who are interested in Leh Ladakh trekking locations. It is an easy one, plus, also offers the opportunity to interact and mingle with the locals of one of the remotest villages in the country.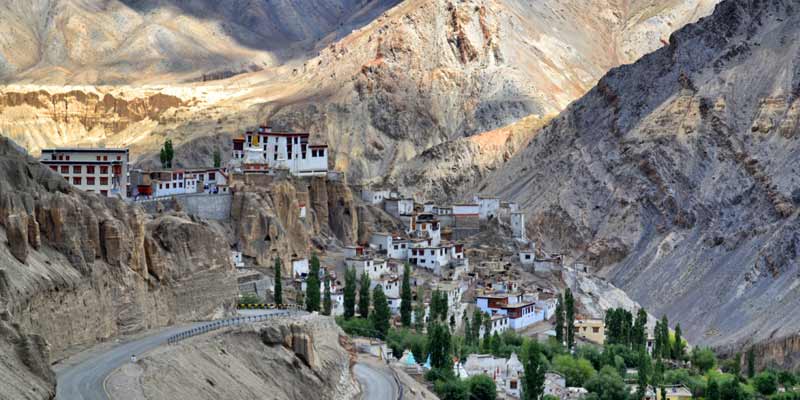 Altitude: 5200 m
Level of Difficulty: Easy
Duration: 5 Days
Route Starts From: Lamayuru (Ladakh)
Suggested Read: The 10 Highest Mountains In The World
4. Valley Of Flowers Trek – Best Trekking Places In India
To enjoy this particular trek to the maximum one has to schedule it during a certain time of the year to catch it during the bloom season. Valley of Flowers is also acknowledged as a UNESCO heritage site which makes it all the more alluring. During this trek, you'll be captivated by the snow-capped mountains and vivid-colored flowers.
Altitude: 3890 m
Level of Difficulty: Challenging
Duration: 6 Days
Route Starts From: Haridwar (Uttrakhand)
5. Chadar Lake Trek
This has to be one of the most challenging and best trekking places in India and can be explored at its most adventurous peak during the winter season. This Leh Ladakh trekking spot is an adventure that you'll never be able to get out of your mind. It includes walking on a thin sheet of ice which is a result of -35 degrees celsius temperature. One needs to have a lot of experience and time to fully explore and enjoy this adventure which is like nothing else you've ever done before.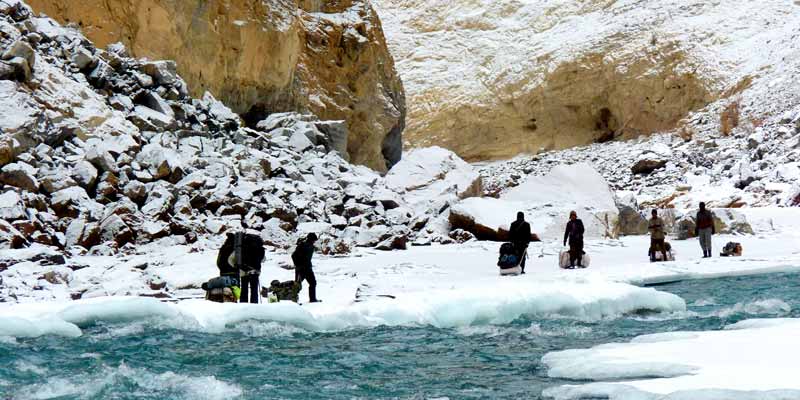 Altitude: 3850 m
Level of Difficulty: Challenging
Duration: 9 Days
Route Starts From: Chilling (Leh Ladakh)
6. Chembra Trek
Trekking Places in India is not limited to North India, though there is more snow involved in Northern treks, even the southern part of our country has something amazing to offer. Chembra trek is one of the best trekking places in South India and it is a hotspot for trekkers throughout the year. It's also a great place for people who are just starting their trekking journey and over the course of this trek, you'll come across a heart-shaped lake which will take your breath away. However, one is not allowed to camp overnight due to a possible threat from wildlife.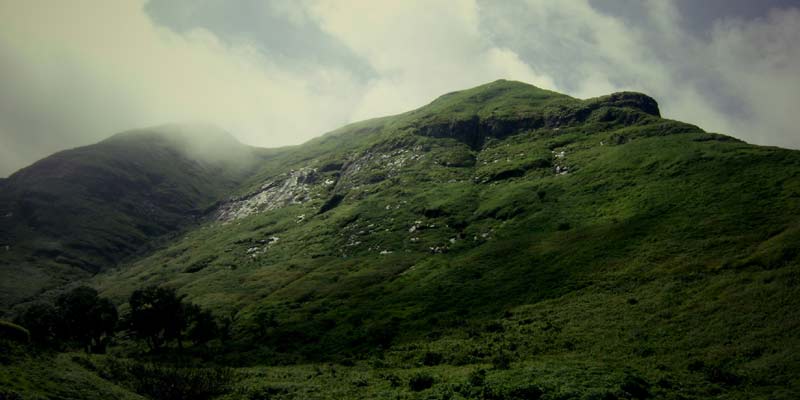 Altitude: 2100 m
Level of Difficulty: Easy
Duration: 3-4 hours
Route Starts From: Wayanad (Kerala)
Suggested Read: Unexplored Places in Himachal Pradesh, For the Off-beat Traveller in You
These were some of the best trekking places in India that range from easy to challenging and can be explored during different times of the year. And while every trekking spot offers something different, all of them will leave a similar feeling of solitude in your mind and heart.