After people saw the leads of "Zindagi Na Milegi Dubara" diving deep into the blue and coming across an epiphany, people started gaining a new found love for scuba diving. It is an adventure sport in which you can dive into the ocean floor along the coastline, it is usually done near the coral reefs as you can spot many schools of fishes in the area. If you're also someone who has been dying to enjoy and experience the beauty of scuba diving, you don't need to go to Spain for it, there are plenty of best places for scuba diving in India that you can select from.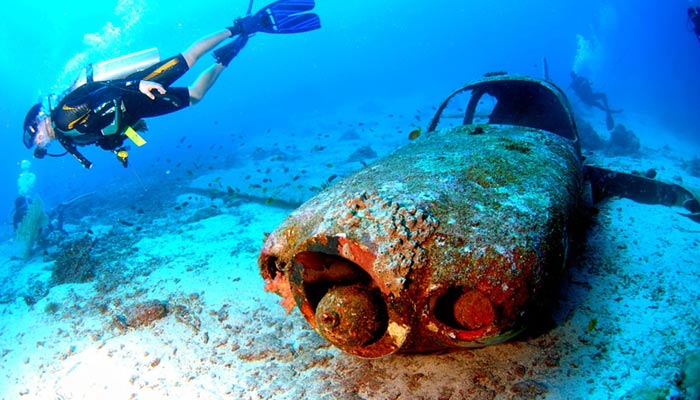 Since India is surrounded by two of the world's largest oceans, we have some great places to take a dive in and later enjoy the sunset at the beach. Plus, you have tons of different places to explore in these areas, other than crossing off scuba diving from your bucket list. So, keep on reading to check out some of the best scuba diving places in India.
1. Havelock Islands, Andaman And Nicobar Islands
Situated right in the middle of the Indian Ocean and Bay of Bengal, these groups of islands have a number of stunningly beautiful scuba diving spots and beaches. Among these places of scuba diving in Andaman, Havelock Islands are the most popular for its beautiful beaches and a breathtaking scuba diving experience. Havelock Islands are about 50 km away from Port Blair airport, the island flaunts a wide range of exotic marine life like soft corals, the rare dugongs, Humpback Parrotfish, Lionfish, and schools of many colourful fishes.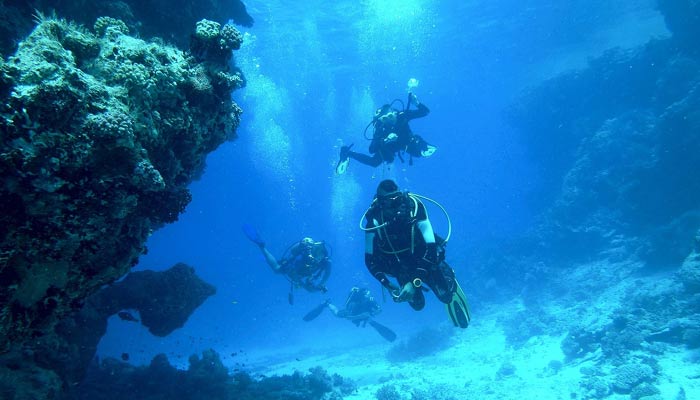 To reach here, you can get a ferry from Port Blair that will take about 2.5 hours. Though the island has an ATM it is always advised to carry cash with you. The best time to visit the place is during the months between October and April, as tides are not very high during these months and it is a mating season for many fishes.
Approx. Cost Per Person: INR 4500 – INR 6000
2. Neil Islands, Andaman and Nicobar Islands – Best Places for Scuba Diving in India
Neil Islands is another part of Andaman which is just as beautiful as Havelock Island but with less hustle, bustle, and commercialization. Though it is a small island but a really beautiful one with various unexplored beaches and great scuba diving spots. The coral reef here is quite untouched by human factors and hence is intact in its natural beauty and providing a home to the rich variety of marine life which makes it one of the best places for scuba diving in India.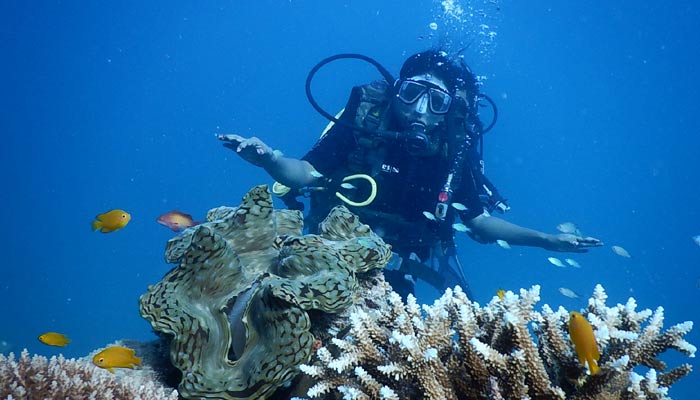 There are great beach spots like Margherita's Mischief, Jetty area, and Laxmanpur Beach to explore here. Due to the rough sea during the rest of the year, the best time to visit this place would be between December and May.
Approx. Cost Per Person: INR 3500 – INR 6000
3. Port Blair, Andaman and Nicobar Islands – Scuba Diving in Andaman
The capital of the union territory of Andaman and Nicobar Islands has some of the best places for scuba diving in India. Port Blair holds the pride of having Mahatma Gandhi Marine National Park in Wandoor which is one of its kind.
This unique place is reserved to protect marine flora and fauna. So you can expect yourself to be awestruck by seeing some of the most beautiful sea fauna especially flowers and approximately about 50 different kinds of coral reefs including Clownfish Leptoseris Fungia and Pocillopora.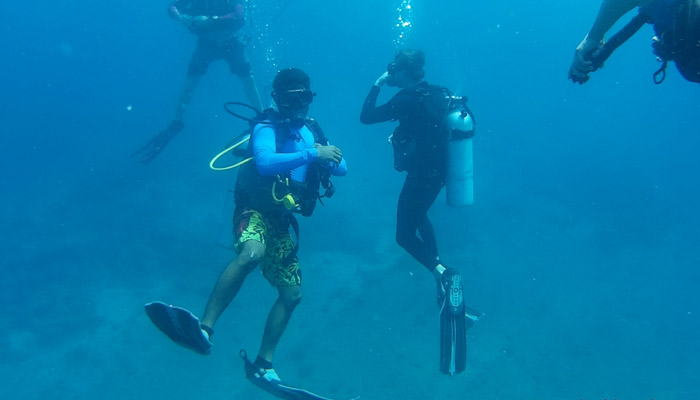 You will also be able to spot Clownfish, Butterflyfish, Parrotfish and many other schools of fish while diving here. The sea here remains calm during the month of December and April so this would be the best time to visit the place.
Approx. Cost Per Person: INR 3500 – INR 6000
Also Read: Best Trekking Places In India That Should Be On Your To-Be-Travel List
4. Grand Island, Goa
If you think Goa is all about beaches, parties and drinks then you might be wrong. Over the years Grand Island has become a popular destination for adrenaline junkies all over the world. Experiencing breathtaking storming current, this is not for beginners or the faint-hearted.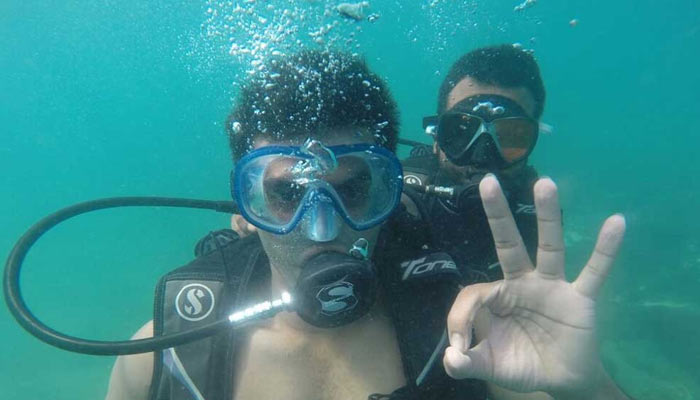 One of the most popular sites for scuba diving is the Suzy's Wreck, a British ship sunken in 1930 which is now abode to many corals and marine fauna. Even if you are a beginner you can take a dive in Uma gumma reef which has calm water and many colourful fishes. The best time to visit this place is during the months of December to march as the temperature is perfect during these months.
Approx. Cost Per Person: INR 4000
5. Kovalam, Kerela
Kovalam is situated about a distance of 16 km from Thiruvananthapuram, Kerela. Earlier a beach area, Kovalam is now slowly developing into a popular scuba diving location after the arrival of Bond Safari an adventure sports company.
One thing peculiar about this place is that instead of using the usual scuba gear, here the company uses an underwater scooter known as Bond which makes it different from other scuba diving hotspots. The best time to visit this place is between December and January as the humidity is low during this time.
Approx. Cost Per Person: INR 20,000
Also Read: The 10 Offbeat Places In Goa Only a Few Travellers Know About
So these were some of the best places for scuba diving in India. Being an adventure sport, the scuba diving companies may ask you for a medical certificate so it is advisable to carry one with you if you're planning to visit these places. There are tons of other places for scuba diving in India, including various mini islands in Andaman and Nicobar Islands, Islands in Lakshwadeep, Coral Shark Reef in Pondicherry, 4 corners in Pondicherry, and others.