If you've been planning to visit a place to feel positive and full of life, with your friends, family, or the love of your life, then Nainital should definitely be on your list. Located in Uttarakhand at an elevation of 2000 m, Nainital is one of the most stunning hill stations in the country, mainly because of the environment it offers and the exploring options it offers. It is a former British hill station and has now transformed into a town bustling with tourists and exciting adventures. Even though the town might seem very small and limited, there are tons of places to visit in Nainital and consume the experience in its entirety.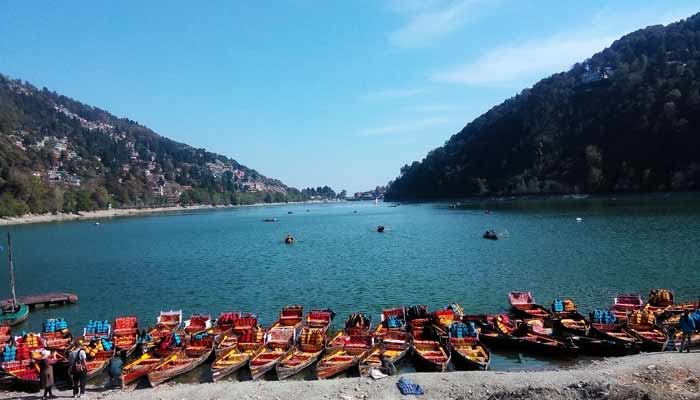 The best thing about Nainital is that this travel destination has a bunch of different locations to offer, you can visit the famous temple or the lake, or go to a popular peak and viewpoint. To suffice, Nainital is definitely a great place for when you want to explore something new and different every single day.
Check out this list of places to visit in Nainital and not miss out on any wonder, the next time you're in this hill station.
1. Nainital Lake
It is one of the most exquisite lakes in the country and is a part of the four lakes of Kumaun Hills. Moreover, this is probably the star of this location, which is situated surrounding the lake.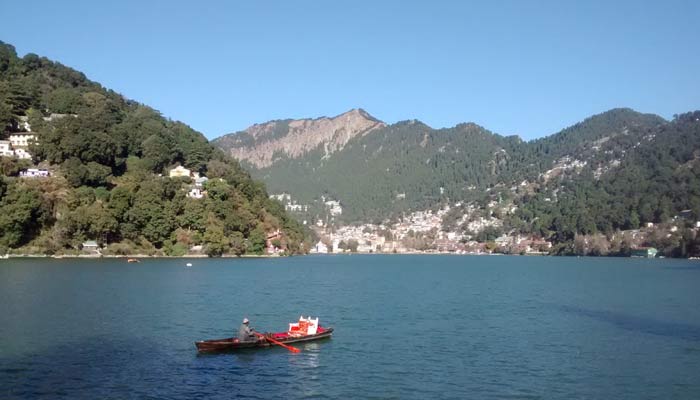 The mountains which cover the lake form a mesmerizing scenic landscape and it'll fill you with complete joy. You can try boating in this lake and be left stunned by the beauty of this place.
2. Tiffin Top – Places to Visit In Nainital
Another one of the most popular places to visit in Nainital, especially when it comes to picnics. From this location, which is the highest, you can enjoy the wonderful scenery of the town and the hills surrounding it. From the main city, it takes a 4 km hike to reach here and it's a great fun day out with friends and family.
3. Snow View Point
This is a special place that offers a stunning view of Nandadevi Lake, the highest peak in Uttarakhand and the second-highest in the country. The Snow View Point offers a breathtaking view and if you're visiting Nainital then you absolutely need to witness it once. Reach this point either by walking or by taking a cable rope, it'd be delightful to witness the glamour of the location.
Suggested Read: Check Out All The World Heritage Sites In India
4. The Mall Road – Nainital Places To Visit
Built during the British times, the mall road goes just beside the lake and the central town in Nainital. It is strongly recommended that you visit this location with your loved ones to explore some quaint, or bustling cafes, souvenir shops, and local artifacts. It is beautiful to experience the coolness and warmth of the place, along with its people.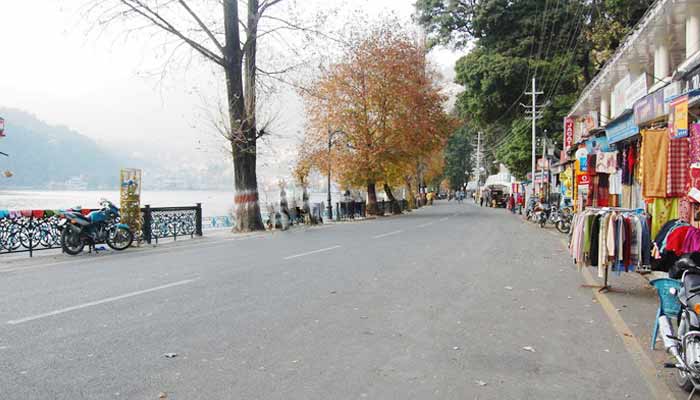 5. Nainital Ropeway – Places to Visit In Nainital
The Nainital Ropeway gives you an overall glimpse of this location. It offers a three-minute ride from Mallital and takes you to Snow View Point. It has a capacity of 11 passengers and goes both up and down offering you a view of the Great Himalayas.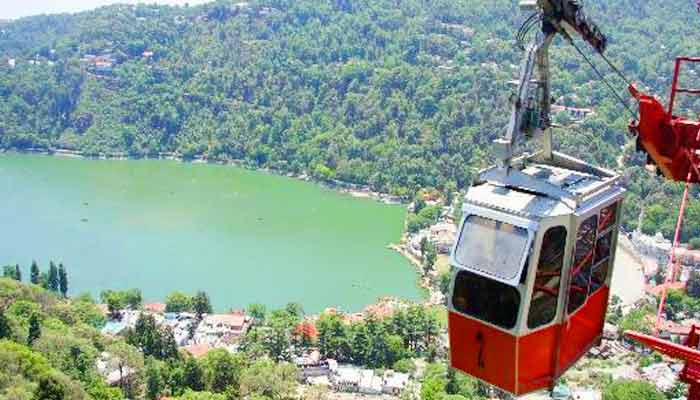 6. Naina Peak – Nainital Places To Visit
It is quite a challenging trek at a height of nearly 2600 meters, but the view which you'll see after reaching the topmost location will make you forget all the hard work you did while climbing it up. It is totally mesmerizing to watch the lake and the mountains covering the sides of it.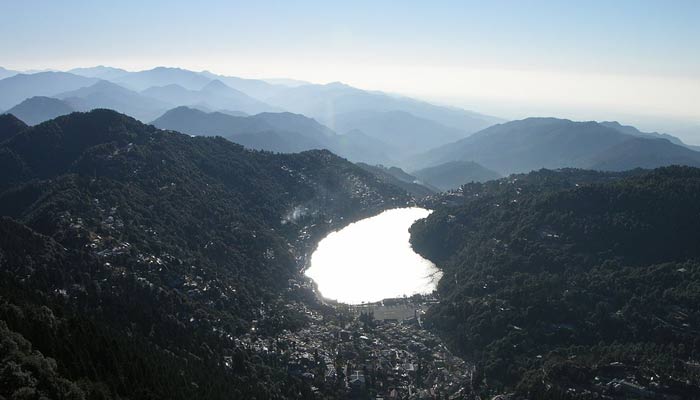 In fact, Naina Peak is the second-highest peak in the country, hence all the adventure junkies need to keep on their to-do list.
7. Kainchi Dham
A temple that gives solitude and serenity of the nature that makes you forget all your tensions and pain. It'll give you the typical spiritual vibes and you'll for sure fall in love with this place, even if you're an atheist, all because of the peace and solitude it offers.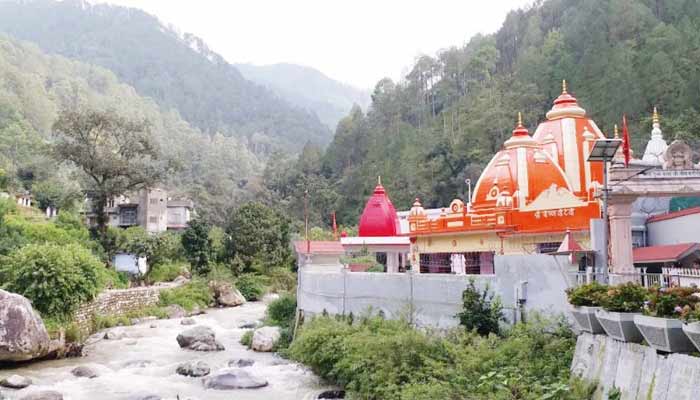 8. Naina Devi Temple
It is one of the most renowned Hindu worship places in India. It is believed to have been built on the spot where Goddess Sati's eyes fell on the Earth. There are various colourful shrines in here, filled with some fascinating mythological stories.
Suggested Read: List of the Most Beautiful Natural Places to Visit in India
So, these were some of the best places to visit in Nainital that you can visit, explore, and experience with your friends, family, and loved ones. There are certain times of the year when Nainital is bustled with tourists, hence, it's always advised to make all the bookings in advance, when you're visiting the place. So, pack your bags, book your tickets and reach Nainital and check out all of these places in the city.