India is a land of natural beauty spanning across its length and breadth. From Himalayan peaks to Indian Ocean coastline, there are countless places which provide solace to the eyes with their serene natural beauty. It's time to explore some of the most beautiful natural places in India for those refreshing getaways.
1. Scuba Diving in Lakshadweep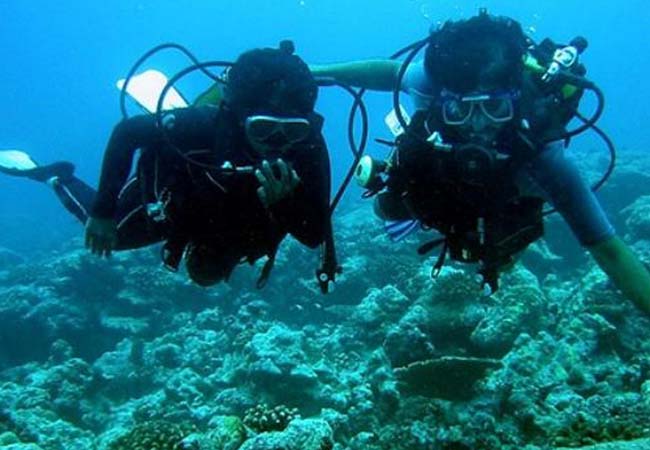 It is a picturesque island with 36 coral islands. It is known for its untouched beauty, sun-kissed beaches and exotic landscapes. Watersports lovers enjoy the island as a hub of Snorkeling and Scuba Diving. You can enjoy intricate designs of Ujra Mosques and Kavaratti Aquarium.
2. Coral reefs at Andamans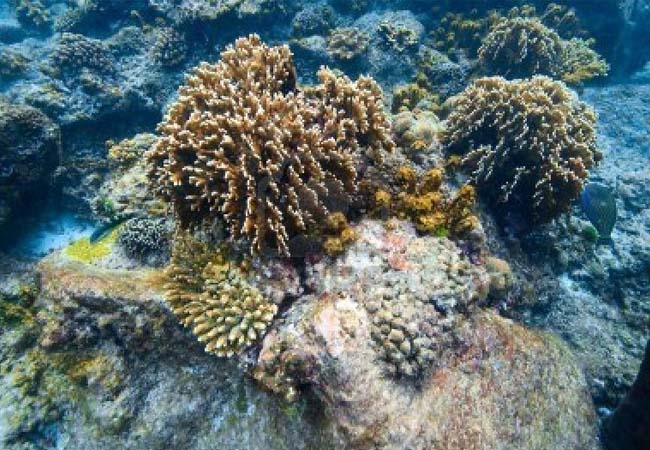 The Andaman Islands are roughly 300 islands famous for their white sand beaches lined with palm trees. Enjoy the multicolored coral reefs which can be best viewed at Red Skin Island or Jolly Buoy Island. Shopaholics may be fascinated by their handicrafts.
3. Riverside Nubra Valley of Ladakh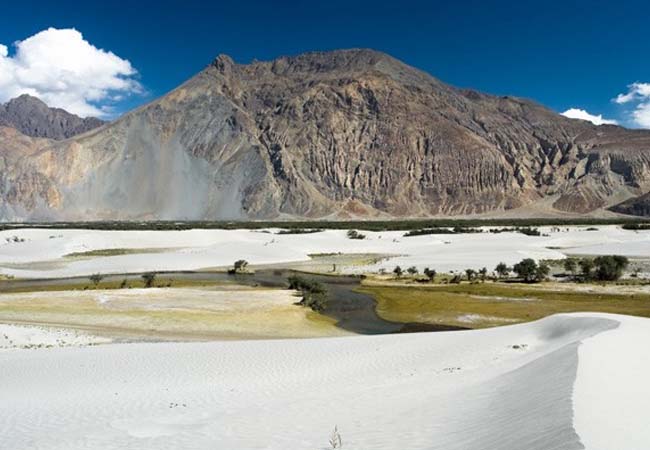 It is a high altitude cold desert where you can have a camel ride to enjoy the gorgeous valley along the Nubra or Siachan River. It is known as the "Orchard of Ladakh". Spend peaceful moments at the Diskit Monastery where the landmark 32 meter Maitreya Buddha statue is situated.
4. Blissful peak of Nanda Devi, Uttarakhand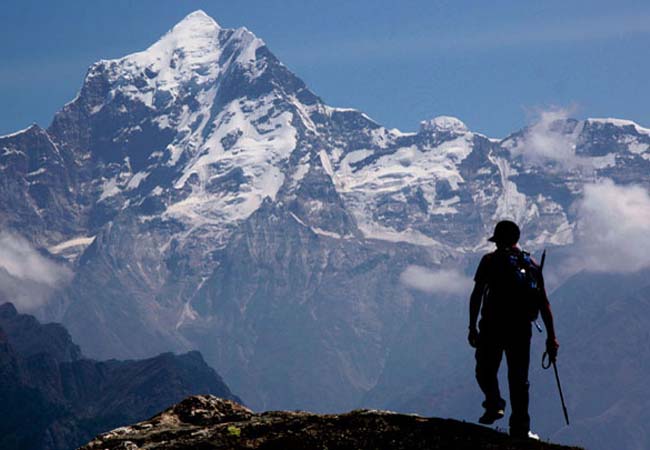 Nanda Devi implies 'Bliss-giving Goddess' and gives the same experience to spiritual seekers. It is second among the top tallest peak in India. Explore the nature in Nanda Devi and Valley of Flowers National Parks which is one of the World Heritage Sites.
5. Majestic Nohkalikai Falls in Cherrapunji
Cherrapunji is one of the wettest places on earth. Nohkalikai Falls is the tallest plunge waterfall in India with a height of 1115 feet. When you are already there, it is worth to visit an ingenious mix of human innovation and natural wonder – the living root bridges.
6. Scintillating Tea Garden Hill of Munnar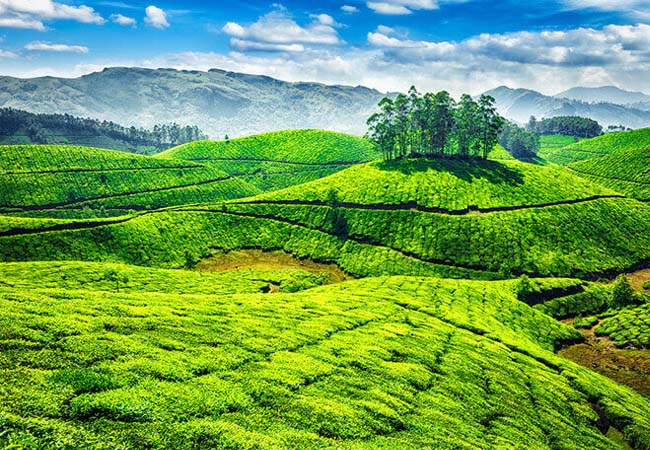 This hill station has splendid tea gardens spread in various shapes and heights of hills. It offers mesmerizing lush green landscape which feels like a bright green carpet from nature.
7. Coffee plantation at Araku Valley, Andhra Pradesh
This hills station has Ananthagiri Hills known for their coffee plantations. Dumbriguda Waterfalls cut across big rock formations of Araku Valley. This makes it a popular tourist attraction. The sandy Bheemunipatnam Beach with blue sea is surrounded by tall coconut trees at the mouth of the Gosthani River.
8. Scotland of India – Coorg, Karnataka
This hill town is a gorgeous retreat for nature lovers. It has huge stretches of coffee plantations with fascinating emerald landscapes. It is also rich in natural resources – timber and spices and offers elephant rides. Take a glimpse of the Desi Scotland at Madikeri Sunset View Point.
9. Rishikesh, Uttarakhand – The Yoga Capital of the world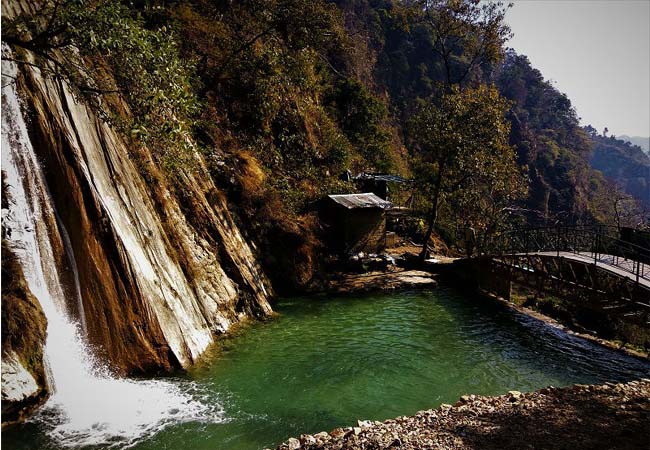 Rishikesh is a holy town located around the River Ganges. It is known as the Gateway to the 'Char Dham'. The place has ample natural beauty from the Himalayan foothills. There are numerous Ashrams including the foremost Parmarth Niketan temple which has made this holy city renowned as a center for studying yoga and meditation.
10. The Valley of Flowers – Dzukou Valley, Nagaland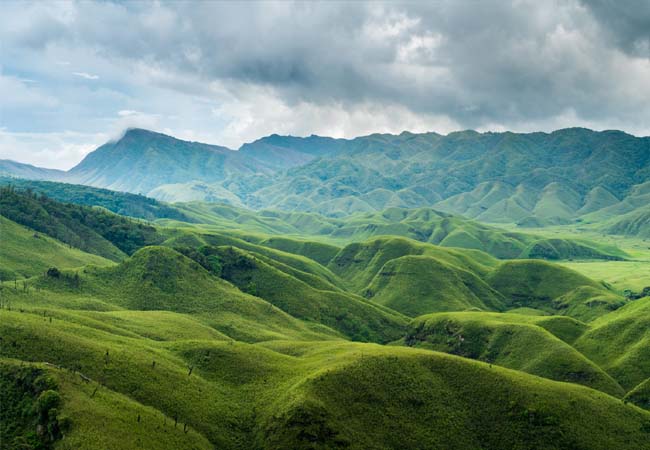 Dzukou Valley, Kohima is most famous for its multicolored carpets of flowers that bloom in Nagaland is called the 'Switzerland of the East' and Dzukou Valley is its "Valley of Flowers of the East". Explore the variety of flora in the post-monsoon season. It also offers adventure trek to fun lovers.
This does not make a complete list of most beautiful natural places in India. "To travel is to learn, to discover, to know, to unlearn." To experience this unlearning experience, get ready with your backpack and a camera to click hundreds of photos and countless sweet memories.