Our world is a mass of cultural and historical past, both in present in physical forms and carried out on text, and to commemorate the physical presence of our astounding past, UNESCO – United Nations Educational, Scientific and Cultural Organisation – decided to list out places that hold special and important relevance in our world. There are hundreds of world heritage sites in the world and 38, to be precise, World Heritage Sites in India.
These sites are present all across the country and hold significant value, both in our past and future. Few of them are historical monuments, whereas some are entire cities that have been named and added to the list. And, we have collated a list of all these World Heritage Sites in India for the traveler in you. Since every Indian needs to make it a point to visit them and come in awe of the glory of them. Especially, in times like these, the country is slowly and steadily trying to get back to its feet and trying to help people to make ends meet.
Lockdown has had a negative effect on a bunch of jobs but the real hit is taken by the travel industry, especially the local businesses that we set up near important and most-visited places. So, for 2021 travel plans, do make a mental note to visit as many of these World Heritage Sites in India, as possible, and contribute to the needy. Check them out:
1. Ajanta Caves
Located in Maharashtra, these were built in two phases, firstly in the reign of Emperor Ashoka and then during the Gupta period ranging from 2nd century BC and 6th century BC. These are beautiful and uniquely textured and they will amaze you for real.
2. Ellora Caves
These caves too are located in Maharashtra and the other name given to this place is Ellora Complex. It was built from 600 to 1000 AD. They present the religious and cultural art mixture of Buddhism, Hinduism and Jainism.
3. Agra Fort
This World Heritage Site in India was built during the 16th century and is located on the banks of the holy river Yamuna in Uttar Pradesh. It basically represents what was brought by the Mughals from Akbar to Aurangzeb. You need to visit this structure and enjoy the magnanimity of it.
4. Taj Mahal – World Heritage Sites in India
Who does not know about the Taj Mahal, which is also included in the Seven Wonders of the World, and is located in Agra in Uttar Pradesh. It was built in the 17th century and has been called one of the greatest creations of love.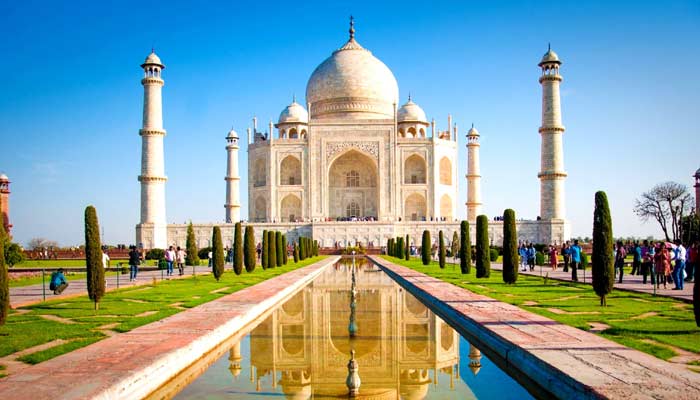 5. Sun Temple – World Heritage Sites in India
Located in Konark, Odisha, this is a very famous temple which is built in the form of Surya Rath. It is a 13th-century temple and mirrors the grandeur of Kalinga Architecture.
6. Group of Monuments at Mahabalipuram
They were built by the Pallava kings in the 7th and 8th century and is located in Tamil Nadu. It is popular for its Chariot temples, largest open-air rock relief, and for its 40 sanctuaries based on the Pallav Dynasty architecture.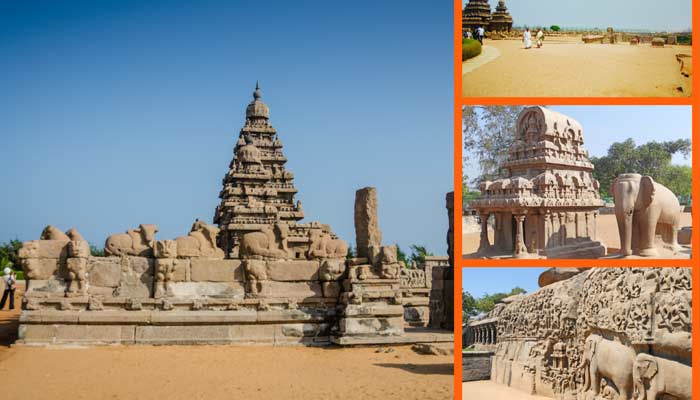 7. Kaziranga National Park
It was built in the 20th century in Assam, and is home to the largest number of one-horned Indian rhinoceros and covers an area of 42,996 hectares. It is also one of the largest natural areas in the country and lies on the plains of Brahmaputra.
8. Manas Wildlife Sanctuary
This too was built in the 20th century and is located in Assam itself, and it covers a total area of 50,000 hectares. The ever famous Project Tiger was started from here and it is home to various other endangered species.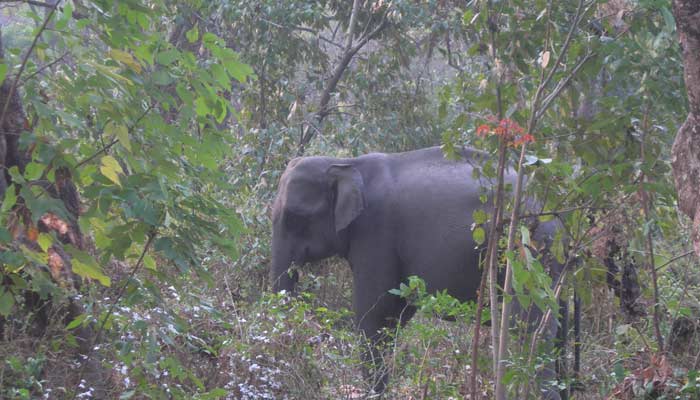 9. Keoladeo National Park
It was built in 1981 in Bharatpur, Rajasthan, and extends over an area of 2783 hectares, and has been a bird sanctuary as well, and currently is home to 364 bird species. Apart from birds, this national park houses 379 floral species, 13 species of snakes, 50 species of fish and others.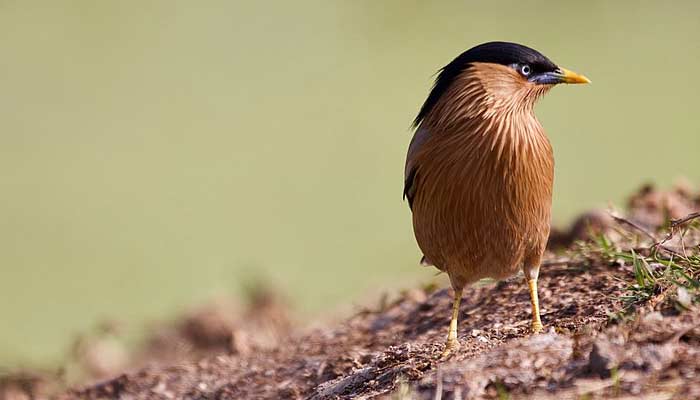 10. Churches and Convents of Goa
It is located in Goa and was built in the 15th and 16th centuries. These churches marked the arrival of Portuguese to the country and have still been beautifully maintained by the locals. One of the most famous churches from these World Heritage Sites in India is the Basilica of Bom Jesus, and it contains the relics of St. Francis Xavier.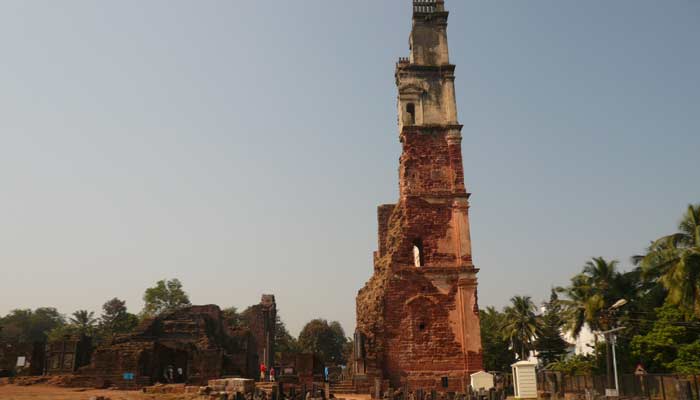 Here are all the other World Heritage Sites In India:
11. Khajuraho Group of Monuments – In Madhya Pradesh
12. Group and Monuments of Humpi – Ballari, Karnataka
13. Fatehpur Sikri – Uttar Pradesh
14. Group of Monuments at Pattadakal – In Karnataka
15. Elephanta Caves – Maharashtra
16. Great Living Chola Temples – Tamil Nadu
17. Sunderbans – West Bengal
18. Nanda Devi and Valley of Flowers National Parks – Uttarakhand
19. Buddhist Monuments at Sanchi – Madhya Pradesh
20. Humayun's Tomb – Delhi
21. Qutub Minar and its Monuments – Delhi
22. Mountain Railways of India – Tamil Nadu
23. Mahabodhi Complex at Bodh Gaya – Bihar
24. Rock Shelters of Bhimbetka – Madhya Pradesh
25. Chhatrapati Shivaji Terminus – Maharashtra
26. Champaner Pavagarh Archaeology Park – Gujarat
27. Red Fort Complex – Delhi
28. The Jantar Mantar – Rajasthan
29. The Western Ghats
30. Hill Forts of Rajasthan
31. Rana ki Vav – Gujarat
32. Great Himalayan National Park – Himachal Pradesh
33. Archaeological site of Nalanda Mahavihara – Bihar
34. Khangchendzonga National Park – Sikkim
35. The Architectural Work of Le Corbusier – In Chandigarh
36. The Historic City of Ahmedabad – Gujarat
37. The Victorian and Art Deco Ensemble – Maharashtra
38. Jaipur (Pink City of India) – Rajasthan
These were all of 38 World Heritage Sites in India, and while some of these sites are actual locations, some are entire cities that have had an important significance on this country and its people. Do plan to add these locations in your travel book and enjoy the beauty our country has to offer.