Hotels define a signature of luxury today. But which are the best hotels in Switzerland that make the phrase holiday meet its ideal mirror image: 'super'?
Probably the word 'Holiday' is one that's universally loved and adored. A polarization of thought may not be meant for it. Our eyes light up at the mere mention of the word. But probably nothing could get more exciting than a holiday in Switzerland, isn't it?
A country born out of a literal fairytale setting with its snow-capped mountains, pristinely clear-water lakes, enchantment also flows through Switzerland's lush green valleys. And the sight of cows with bells and layers of cheese and whipped cream dripping off Swiss patisseries fires imagination in a way that even if molten lava were to drop down from Swiss mountains ever, it would consist of milk and chocolate!
Now imagine taking a vacation in Switzerland and residing in one of the best hotels in Switzerland?
We've made an interesting list for you consisting of some of the best hotels in Switzerland so that your time in the Roger Federer-country can be as mesmerizing as your idea of a perfect holiday here! Also Read, Interesting Winter Activities in Switzerland apart from Skiing
1. Hotel Zugertor at Zug
In the heart of Central Switzerland stands a diamond called Zug. Resplendent and peaceful, Zug's retained a charm of the old world's simplicity and hasn't sold its soul to the trappings of urban life.
The hotel is a part of the charming landscape of 1897 and is located within a walking distance of the train station, at the Baar location.
Zugertor is designed in the form of a large house and in the early years, the perennial home of the von Rickenbach family leased the entire building that now has part floor-heating, central air-conditioning, triple glazing windows and has a total of 36 guest rooms.
2. Renaissance at Lucerne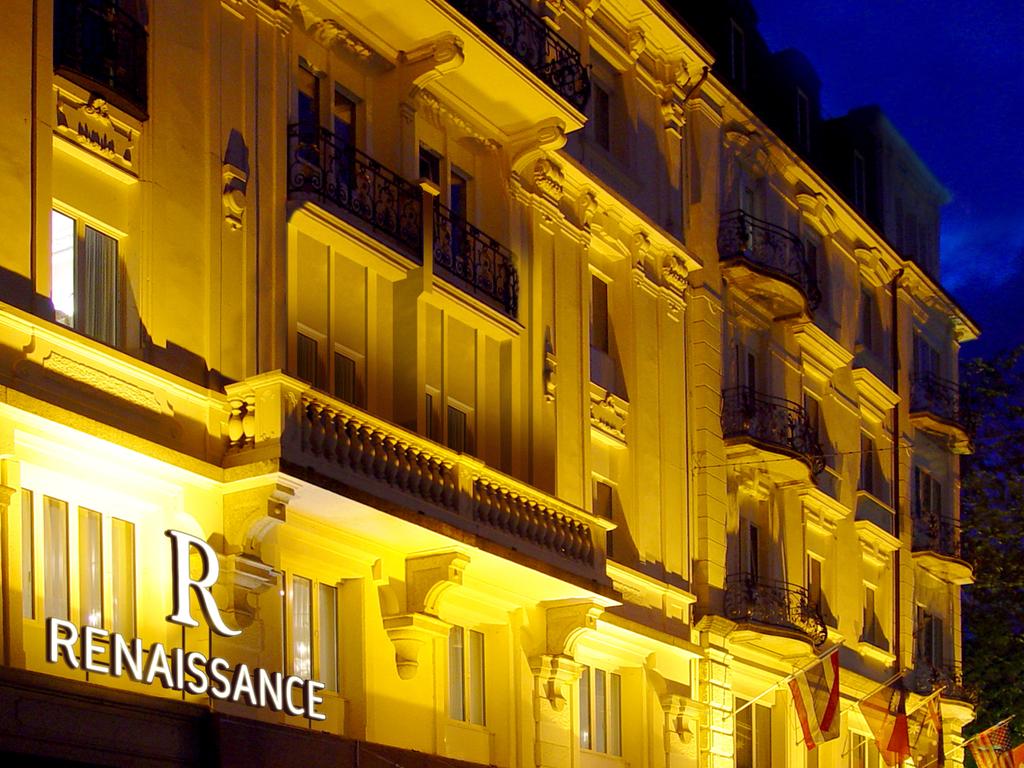 One of Switzerland's sassy and yet quaintly majestic cities, Lucerne, is a hotbed of tourism attractions. And what can be better than parking yourself at the famous Renaissance, nestled at Pilatusstrasse, located within a stone's throw from the iconic Kapellbrucke or the Chappel bridge?
If one were to understand the meaning of the term understated luxury or class that doesn't scream for attention you'd understand that from a comfy lobby area at the Renaissance that spell-binds you, given its spacious rooms and a warm, affectionate staff that smilingly guides one to the treasure trove of amusements lying within a walkable distance of the hotel, for instance, the Old Swiss House, Rosengart art gallery.
3. Four Seasons Hotel des Bergues, Geneva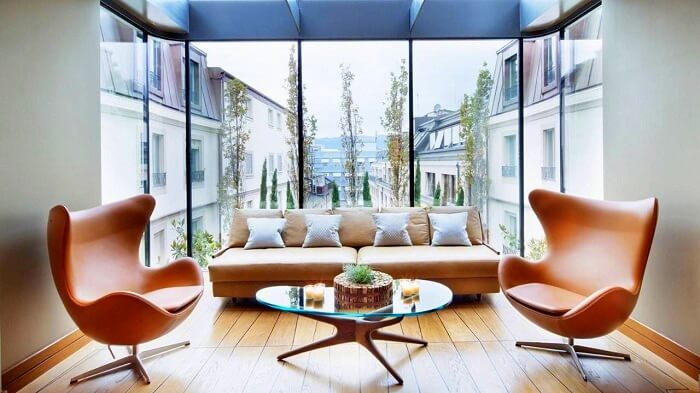 No welcome to Geneva can ever be complete without the sprawling and eye-pleasing sight of the flower-clock and the quintessential joy of seeing the fountain. The same way, you cannot explore the best of Geneva without exploring your comfort zone at the Four Seasons!
The words class and luxury are often loosely attributed to material settings. What if those were truly realized at a place that's so charming that it allows nothing to come between your me-time and peace?
Four seasons does just that to you.
4. The Omnia, Zermatt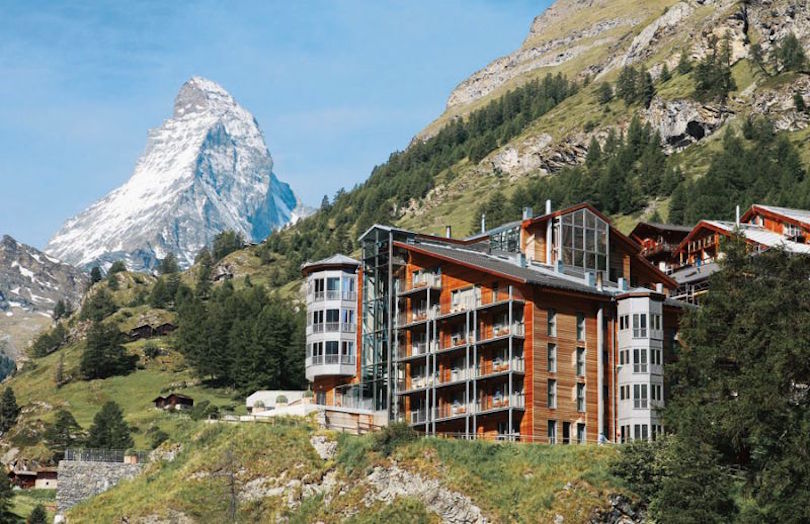 A peaceful municipality in the Canton of Valais, Zermatt is a marvel Switzerland dotes on. Lakes, shopping, gluttonous trappings- Zermatt is an ingenious idea to spend some time in peace.
At The Omnia, one of the most famous hotels in all of Switzerland is utterly famous in the entire world, giving a view of the mountainous tranquility of the village Zermatt.
5. Hotel Krebs, Interlaken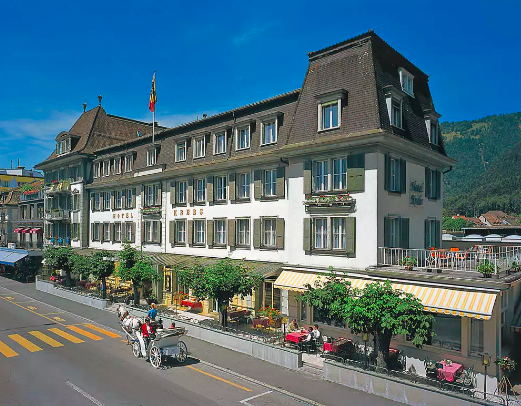 Krebs is the heart of the Bernese Oberland's warm hospitality and among the jewels of Interlaken.
Bollywood fans would note the famous DDLJ's romantic sequence where SRK offers an artificial rose to Kajol taking the Mickey out of her was shot in Interlaken.
Hotel Krebs offers a luxury of peace and comfort, not visited through grandeur and opulence, but through an understated simplicity. It's proximity to the station with the legendary Jungfrau being close by makes it exquisite and a parable of beauty, tucked between a lush green landscape.