Gujarat is a deep tunnel of beautiful places, the more you will dig the more you will explore. The place has a rich history and offers something new every time you visit it. In fact, the state offers so much that it's almost impossible to explore all there is in Gujarat in one go. Most of the time people visit popular sights here but many unexplored places in Gujarat are beautiful enough to take your breath away and are still kept under the radar by the locals. So next time if you plan to visit Gujarat, we have a list of 7 unexplored places in Gujarat that will enhance your travel experience.
7 Unexplored Places That Are Neatly Hidden In Gujarat
1. Polo Forest
If you are a nature lover, this place will seem heaven to you. It has picturesque surroundings and will suffice your soul if you are looking for a relaxing getaway. Polo Forest is one of the most ancient historical sites in Gujarat and keeps you close to nature. The weather in this place changes drastically from day to night which is a kind of experience. It has 200 species of beautiful birds. Need more reasons?
2. Champaner- Pavagadh
The historical appeal of this place will blow your mind. It is actually a delight for eyes. The beautiful Hindu and Islamic architecture make it an offbeat place to visit. It is said that the hills of Pavagadh were the chunks of Himalaya that were carried by Lord Hanuman.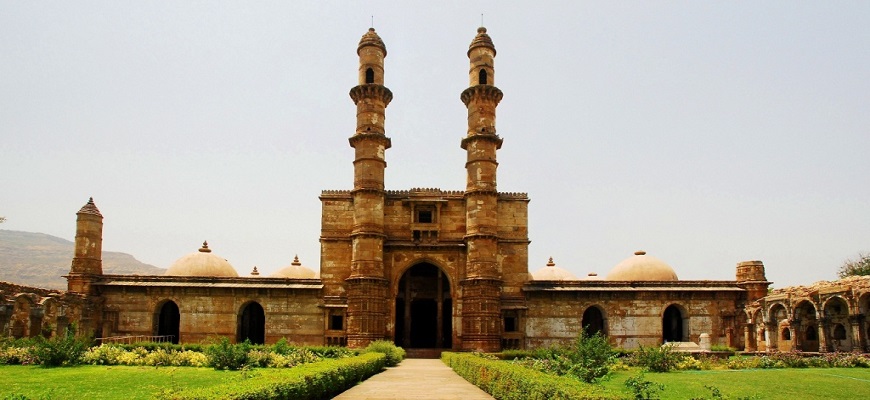 3. Ninai Waterfall- Waterfalls In Gujarat
Originating from the Narmada river, the Ninai waterfall gives you a spectacular view of water cascading from the height of 30-odd feet. It's a sight to behold, complemented with lush greenery and refreshing in its existence. You can combine a visit to this waterfall with a trip to Shoolpaneshwar Wildlife Sanctuary nearby. Monsoon season is the best time to visit this place and enjoy its beauty
Also Read: Unexplored Places in Himachal Pradesh
4. Modhera
The Sun temple of Modhera is not as popular as its cousin Konark but it is no less beautiful. The place is about 1,000 years old and has about 100 shrines. The temple has beautiful intricate carvings that are the stories from Ramayana. Its unparalleled architecture makes it a must-visit place.
5. Patan
If you love exploring historical sights then this place has a lot to offer. It has wonderful temples, lakes and other beautiful step-walls that are enchanting. You will explore a newer dimension of Gujarat in Patan as the place suffice all the needs of a traveler. Do not forget to visit Rani Ka Vav.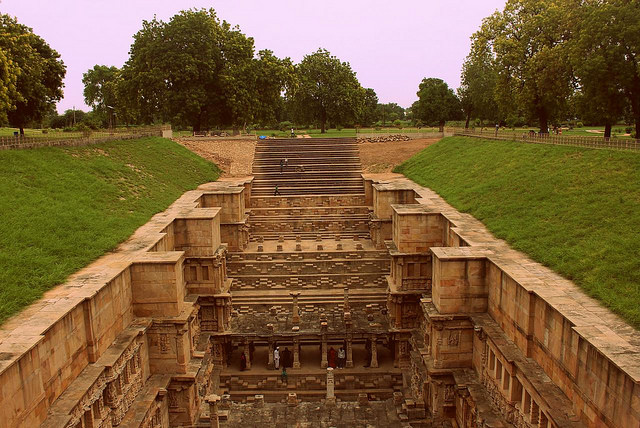 6. Auto World Vintage Car Museum – Ahmedabad
If you're an automobile enthusiast and like to explore and know more about all things cars then this is the right place for you to visit in Gujarat. This museum is another addition to our list of unexplored places in Gujarat that many still don't know much about.
This museum holds the largest collection of vintage cars in the country and has more than 100 cars. You can spot vintage Rolls-Royces, Bentleys, Mercedes, Lincolns and every major auto brand with their vintage offerings.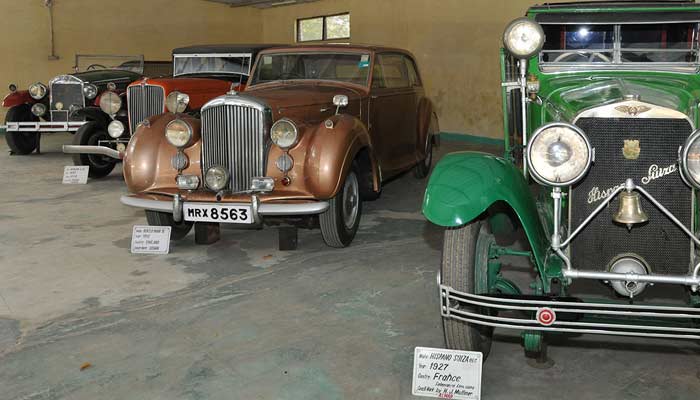 The museum is open on all days, from 9 am to 9 pm and you can get an entry to the museum at Rs 50 only, whereas, if you would like to get a ride in one of the cars then you need to pay Rs 500.
7. Girmal Waterfall – Waterfalls In Gujarat
We have another waterfall on this list of unexplored places in Gujarat since everyone loves an unexplored waterfall gushing in the middle of an unknown land. Girmal waterfall is the highest waterfall in Gujarat and has water dropping from a 100-feet height. With this highest waterfall comes an ambiance like nothing else you've ever seen before, foggy surroundings complemented with lush greenery and even a rainbow, most of the time.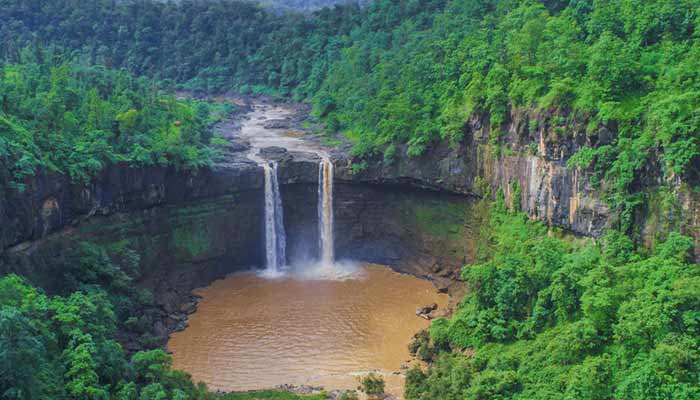 When visiting Girmal waterfall, you can also check out Dang Darbar, Gavdahad View Point, Saptashringi Devi Mandir, and many interesting locations nearby.
Also Read: The 10 Offbeat Places In Goa Only a Few Travellers Know About
So, if you are planning to visit Gujarat anytime soon, make sure you have enough time to rediscover all these unexplored places in Gujarat and share your experience.