The year 2017, has been all about Bezel-less screens, high-end processor, and dual cameras. While many smartphone manufacturers have managed to launch the best with either of these highlighted features, there are some, who came up with the best-rounded packages, capable to satisfy the needs of everyone.
The year has also highlighted the perfect recipe of successful smartphones which is Class-leading specs combined with premium hardware and a bang-for-buck price tag. That said, the one feature that has literally changed the face of smartphone business across the globe is a dual-camera lens which if written word for word 'has matured smartphones in modern day genius of a portable semi-professional camera'.
From Xiaomi to Oppo, from OnePlus to Honor and from Apple to Samsung, all of them have played the 'dual camera lens' card and by the end of it, we have ended up with a plethora of choices, creating a hell lot of confusion among the buyers.
So, in order to clear the cloud of confusion, we have compiled a list of Best Smartphones With Dual-Cameras Across All Price Ranges which you can buy according to your pocket.
We have taken into consideration a heavy duty performance package, great battery backup, latest UIs and especially the best dual camera credentials.
Without further adieu, here are the best dual-camera smartphones ranging from the budget segment to the all-in-all premium flagships.
Samsung Galaxy Note 8 (Price And Review): The Ultimate One
Samsung Galaxy Note 8 has a secondary telephoto lens with 2x the optical zoom (for achieving less distortion while zooming in as compared to digital zoom) and both the 12MP rear cameras comes with dual optical image stabilization (OIS) to avoid blurry pictures. The Blur effect can also be adjusted as per liking after clicking the picture, which makes the Samsung Galaxy Note 8's dual-cameras standout.
What makes this device one of the best smartphones with dual-cameras is the fact that both the front as well as rear cameras excel taking class-leading pictures in both outdoors as well as low lighting conditions.
Apple iPhone 7 Plus: Reliving The Glory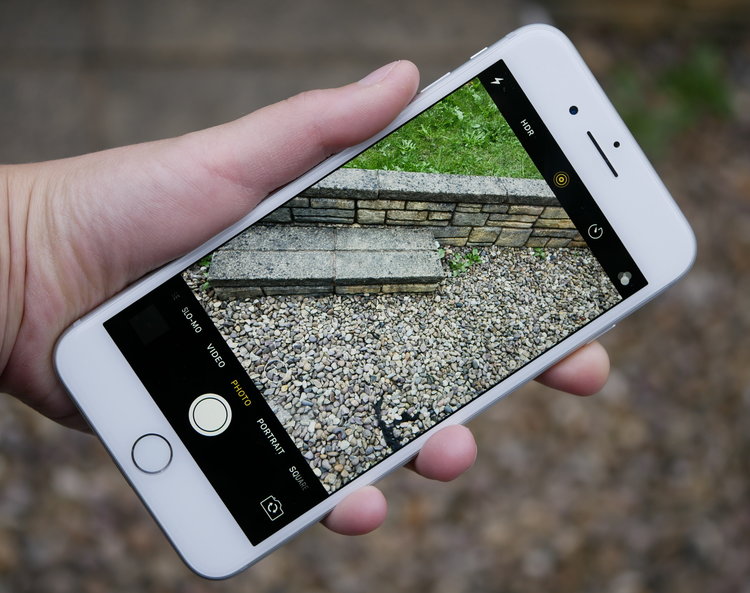 iPhone 7 Plus was leading the tally of best smartphones with dual-cameras before the Note 8's existence and it has been optimised by Apple to provide 3X longer exposure times, receive 50% more light as well produce 50% brighter flash than its predecessor. iPhone 7 Plus uses a 12MP wide-angle sensor (f/1.8) coupled with a 12MP telephoto sensor (f/2.8) to produce a depth effect. It also comes packaged with Optical Image Stabilisation (OIS), Auto Image Stabilisation (AIS) and Phase Detection Auto Focus (PDAF).
As for video recording capabilities, it supports 4K video recording at 30 fps (frames per second), 1080p HD video recording at 30 fps/60 fps, and 720p HD video recording at 30 fps, Slow motion 1080p at 120 fps and 720p at 240 fps video support, is an added advantage.
OnePlus 5 (Price And Review): The Quintessential Flagship Killer
OnePlus 5 comes bundled with a Sony IMX 298 sensor with a 16MP f/1.7 camera having Electronic Image Stabilisation (EIS) and a secondary Sony IMX 350 sensor with a 20MP F/2.6 camera. Now on paper, this might sound like a lot but in reality, the dual camera setup doesn't feel as capable as its premium counterparts. But as for the segment, OnePlus still is one of the best smartphones with dual-cameras
Xiaomi Mi A1 (Price And Review): The One That Is Hard To Ignore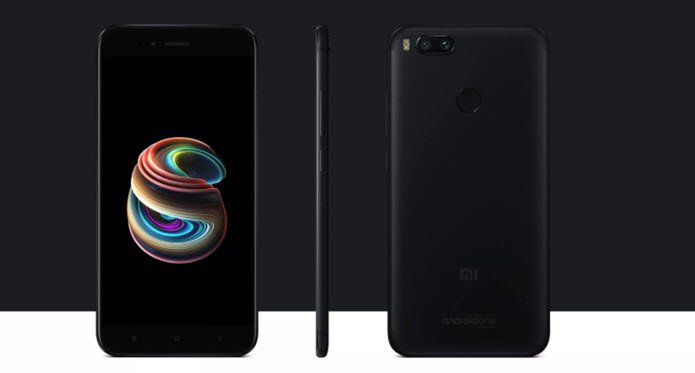 The Xiaomi Mi A1 featured a 12MP wide-angle lens along with a secondary 12MP telephoto lens, offering 2X optical zoom. There is a Portrait mode to deliver D-SLR like bokeh effect and Xiaomi has integrated it with the dual-camera interface of MIUI. There is a 5MP front camera which offers at par results, that is, if you keep the device steady.
Bokeh effect works fine while clicking human portraits but when it comes to objects, the output is a little disappointing at times. However, selfie camera is capable of delivering great shots.
Honor 9i (Price And Review): Let's Double It Up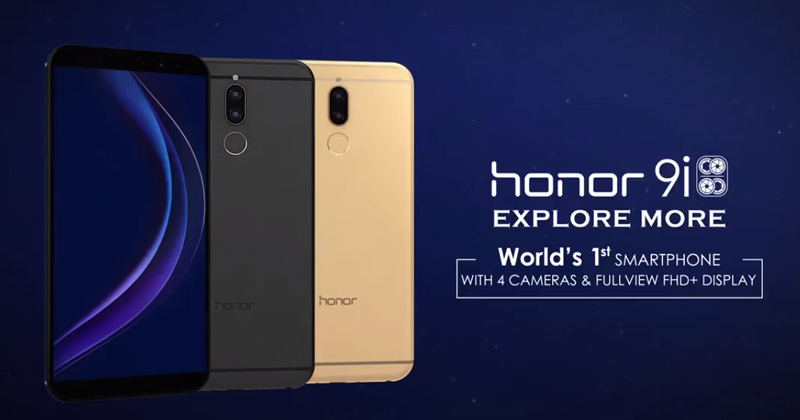 Honor 9i has really upped the ante with its quad-camera setup, making it lead the best smartphones with dual-cameras in the mid-budget category list. While the rear 16MP camera coupled with a 2MP lens is capable of depth effect and comes with an LED flash, the results are quite crisp, sharp and well balanced, as well.
There is a host of in-built modification filters as well as modes for users to choose from and the video recording capabilities are also up to the segment benchmarks. While the pro-video mode gives users an option to have bokeh effect frames in still shooting, in case a user moves the frame, the renders tend to take time, making it not the perfect device for bokeh effect in moving frames. That said, it still is a great start for dual-camera video capabilities in this segment.
At the front, Honor 9i comes with a 13MP+2MP dual camera setup that comes bundled with a selfie toning flash. The results do come out pretty good and the bokeh effect on selfies, while not being something new, is a refreshing change for Honor smartphones and a start of a new chapter.
These were the five best smartphones with dual-cameras across all ranges in India and are the best of the best if great camera capabilities are what you are looking for but don't want to compromise on performance credential for the multitasker and gaming enthusiasts inside you.
All you have to do now is decide your budget and head out for the ultimate buy!!