Apple iPhone 8 is arguably the most anticipated smartphone after the launch of Samsung Galaxy S8 and S8+, and we have witnessed some mind-boggling leaks and rumors about the iPhone successor in recent months. From cutting-edge tech to a glass back, just like iPhone 4, the leaks have forced us to expect a game changer this year, but after this recent leak, cold water has been split on all our ambitions.
iPhone 8 will surprisingly come with a fingerprint scanner at the rear just like the Samsung Galaxy S8 and this feature has been well used in the Android ecosystem. First, it was typically seen as a move to keep the costs down in the mid- to low-range handsets where touch-sensitive on-screen buttons covered the front. However, it has become a popular option in the more expensive handsets these days as smartphone manufacturers are ditching their efforts after finding that the available solutions didn't work well enough.
What others are finding hard to accomplish, Apple already had mastered that, but still, they couldn't resist following the same trend as the rest of the industry and is going to remove the home button from the iPhone 8.
Also Read: iPhone 8 Rumors: Everything You Need To Know
However, it's an Apple we are talking about and there is more to fingerprint scanner than just the shift. iPhone 8 is expected to use a different style of TouchID sensor altogether which is known as 'discrete ultrasonic transducers'.
While the obvious placement of this sensor is in a physical button assembly, rumors have it that it could be placed under the display. This would definitely be the perfect way for Apple to both follow a trend, add a little bit of magic and talk about fingerprint unlocking mechanism "in a way that only Apple can do."
When it comes to the design, a glass back was also one of the highly appreciated features that were expected in the iPhone 8. However, as we said, there is something wrong with Apple designers as a new leak has suggested that iPhone 8 will not have a glass back and will be an all-metal device. This might be a move to increase the durability of the smartphone. But, an iPhone should remain a f@#$-ing iPhone. People want a premium device at this price point and if they would have considered durability as a deal-breaking factor, they would have gone for a OnePlus instead.
According to another leak, the iPhone 8 will have dual cameras up front, which does line up with our previous reports about the device offering a 3D camera setup that could be used for facial recognition as well as augmented reality features.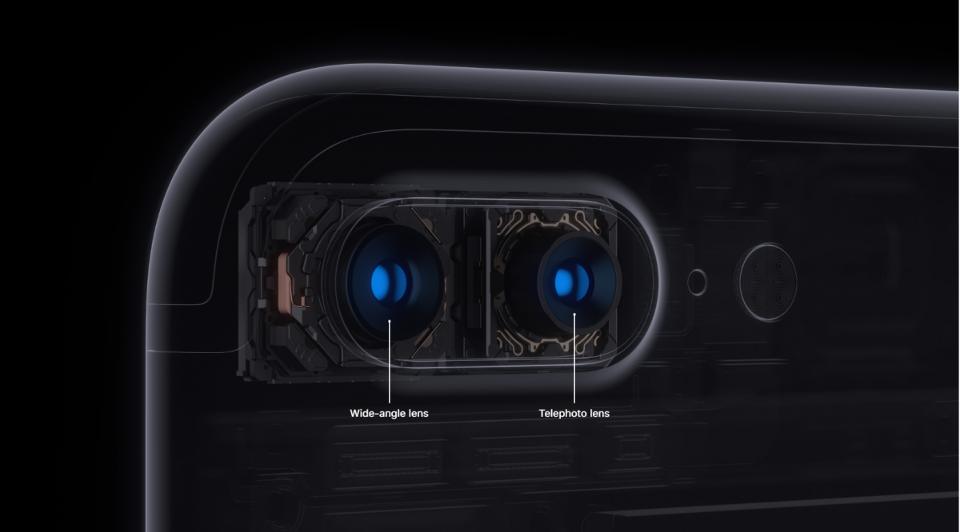 Everything said and done, we have been waiting for quite some time to get our hands on iPhone 8 as its predecessor never failed to disappoint us. Since, Samsung has played its cards with the Galaxy s8 and S8+, all the attention has been shifted towards the expected September launch of Apple iPhone 8, and they better come up with a nice device, otherwise, we will see a legacy being ended on its 10th anniversary.
Also Read: Samsung Galaxy S8 and Galaxy S8+ Specs and Review: The Rise Of A New King
If these rumors about the successor turn out to be true, don't you think that iPhone 8 may face the same fate as the iPhone 7?
Share your thoughts in the comment section below.