HTC 10 Evo, the successor or rather the replacement of HTC 10, has been launched in India at a price of Rs 48,990 via HTC E-Stores and while HTC Desire 10 Pro being marked as potential competitor in the mid-range category having a price tag of Rs 26,490, HTC 10 Evo, is here to compete with the big boys and do what HTC 10 never had the guts to even think of. The smartphone is touted to be the first all-metal unibody Android smartphone which is water and dust resistant and also has the price-tag that his predecessor should have come up with.
HTC, once a force to reckon with, in the smartphone industry, is finding it hard to rally up in the sales charts and after a failed attempt with the HTC 10 to go up against the combined might of Samsung Galaxy S7 and iPhone 7, this time the company have targeting the middle weight segment which the price-tastic phenomenon called, One Plus 3.
Also Read: OnePlus 3T: 5 Missing Features That Ruined the Otherwise Awesome Smartphone
The HTC 10 Evo looks like a top-tier premium smartphone on paper, but does its unorthodox power combination with its sleek exterior, will see some success or this is another off-key smartphone from the company?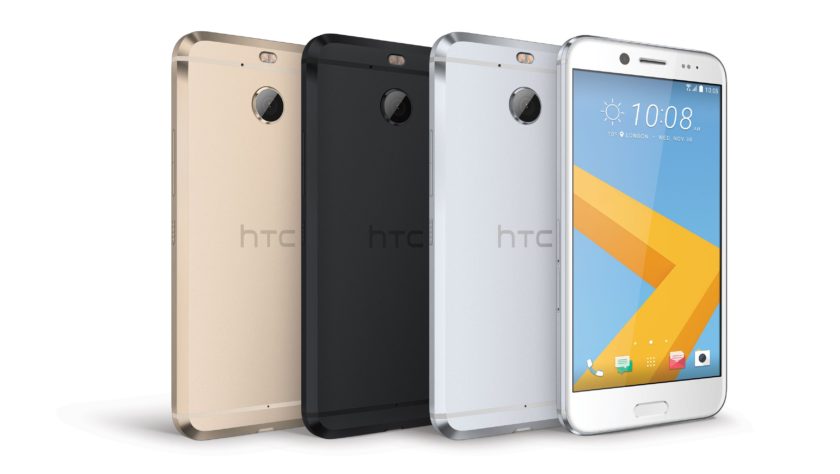 Specifications
5.5-inches (2560×1440) WQHD Screen
1.5GHz/2.0GHz octa-core Qualcomm Snapdragon 810 SoC
3GB RAM,32GB storage expandable via microSD up to 256GB.
Android 7.0 Nougat
16-megapixels rear camera with OIS (optical image stabilisation), PDAF (phase detection autofocus) and 4K video recording.
8MP front camera
3200mAh battery with Qualcomm Quick Charge 2.0.
4G LTE, Fingerprint sensor, BoomSound Adaptive Audio, Hi-Res Audio support, IP57 certification, Gorilla Glass 5.
Display and Design: 8/10
Carrying HTC's signature metal build, the HTC 10 Evo looks as solid as the HTC 10 from every inch and there are some sharp lines on the shiny aluminium body. The body is even bigger than the mammoth Google Pixel XL, making it one of the biggest 5.5 inch smartphone, however, it will still feel reassuringly hefty and is undoubtedly one of the most premium handset in the market. While it's not as exciting as the iPhone 7, Google Pixel XL feels a little flat against HTC 10 Evo. the smartphone has ditched the curved back design and have provided us with a flat back, which somehow feels easy to hold.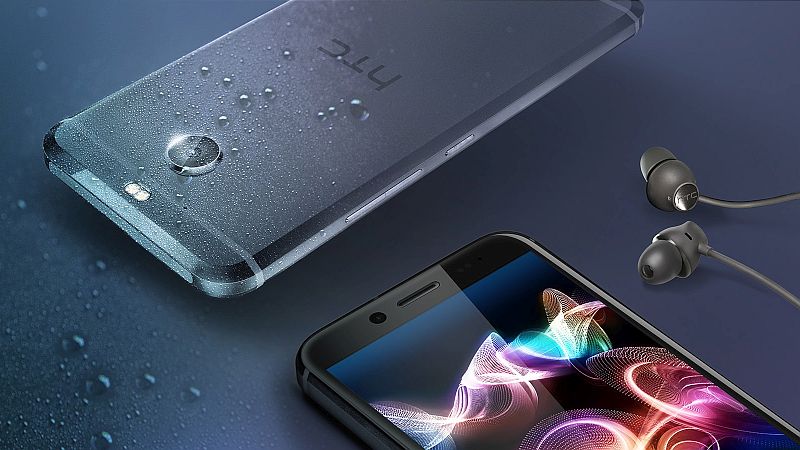 That's not it, the company is claiming that HTC 10 Evo is the first all aluminum smartphone with an IP57 certification, making it water and dust resistant, however, where does this claim leaves iPhone 7 is still a mystery. HTC 10 Evo will withstand dunking down in 1 meter of water for at least 30 minutes, not that we advice to test this claim.
Coming to the display, at 5.5-inches, the HTC 10 Evo has entered the big phone territory, matching the likes of the Samsung Galaxy S7 Edge and Google Pixel XL. HTC is also offering Quad HD resolution (2560 x 1440 pixels) with 534 ppi, meaning detailing across that huge expanse.
However, it's not that good overall, HTC has opted for a Super LCD unit, rather than the AMOLED one boosted by other big boys. Moreover, the company is calling it 'Super LCD 3' while HTC 10 had the 'Super LCD 5' version. It's simple math, this is where HTC has done the cost cutting. So, don't expect unmatched viewing angles and exceptionally vibrant colour from HTC 10 Evo.
However, HTC has done some great things with Super LCD display in the past and we can expect above par, if not the best, performance from the WQHD Screen.
Processor and Software: 7/10
The 1.5GHz/2.0GHz octa-core Qualcomm Snapdragon 810 SoC is definitely not the best from HTC. Come on, the processor could be found in smartphones launched in 2015 and we expected HTC 10 Evo to come up with a 835 SoC or at least the updated Snapdragon 625 and 653 processor. However, the powerhouse being coupled with Android 7.0 Nougat out of the box and HTC Sense UI's smart reworking of the stock Android reflects a user experience that other manufacturers have failed to replicate.
Backed by 3GB of RAM, HTC 10 Evo is technically not running on an old hardware, meaning your day to day usage will not be messed up with. However, the recent trend of at least 4GB RAM variants and users being corrupted with plethora of speed, HTC 10 Evo may be subjected to slight shutters and performance degradation. Moreover, for gaming enthusiasts, you could witness some frame drops while playing games like Asphalt 8, Call of Duty etc.
Another disadvantage of the Snapdragon 810 SoC will be the temperature levels. It will just get hotter, play hotter and even do the same while charging, but not to unbearable levels.
Camera: 9/10
The HTC 10 Evo features a 16MP camera on the rear, offering f/2.0 aperture, optical image stabilisation, phase detection autofocus, dual-tone flash, 4K video capture and RAW capture which is offered through a Pro mode. This is a department where HTC has never failed to excel and HTC 10 Evo is no exception. You will be blown away with the color quality of the pictures taken in direct sunlight and even indoors, you would never find any noise in those captured moments. Same goes with the front 8MP camera, offering selfie flash and a range of selfies modes including panorama and make-up style smearing.
Battery: 7.5/10
With a 3200mAh battery backed by Quick Charge 2, the HTC 10 Evo is off to a good start. However, this is not the largest battery capacity in the competition as the OnePlus 3T has 3400 while the Google Pixel XL flaunts a 3450 mAh battery. While HTC 10 Evo will get through the day with typical usage, heavy users may be left unsatisfied with the available juice.
Also Read: Google Pixel And Pixel XL Launched in India
What we Miss
Updated Snapdragon SoC
4GB RAM could have done wonders for HTC 10 Evo
Most importantly, the company has ditched the 3.5mm audio jack.
What we Like
Unbeatable Camera at this price, despite the front unit being marginally above par.
The 3200mAh is capable to endure much more with the help of built-in optimisation modes.
HTC haven't compromised with the looks and built, despite launching HTC 10 Evo at Rs 48,990.
BoomSound Adaptive Audio is an experience like no other.
Verdict
HTC 10 Evo is a hit or miss concept. On one hand, there is the exceptional BoomSound Adaptive Audio jack but the 3.5mm audio jack have been ditched. The smartphone offers good performance but with older chipset, it is prone to a temperature rise. Comparing it with the competitors like iPhone 7, Google Pixel XL, Samsung Galaxy S7 Edge and even the One Plus 3, there is nothing exceptional with HTC 10 Evo but when it comes to value for money, it somehow seems a great device to bet on.
Follow us on Facebook, Twitter and Instagram for more updates. Don't forget to like and share. Do tell us your views in the comment box below.