Since its launch in 2014, OnePlus has been launching some of the best smartphones that the world has ever seen and that too with a price tag that does not create a hole in one's pocket. With its smartphones boasting 'dream come true' styling and providing some of the best features that no other premium smartphone manufacturer even thinks of infusing in this price bracket, OnePlus has stood with its tagline of 'Never Settle for Less'.
The success of OnePlus One and OnePlus Two has cemented the company's position in the budget premium smartphone segment and 2016 was no different. The year saw several companies launching smartphones to drool over and OnePlus stood with its OnePlus 3 smartphone.
The already unmatched smartphone got a sibling in the form of OnePlus 3T and it became an instant hit among the buyers. However, there were some who thought that the company didn't do justice with OnePlus 3T as it missed out on some of the standard features that its competitors brag about.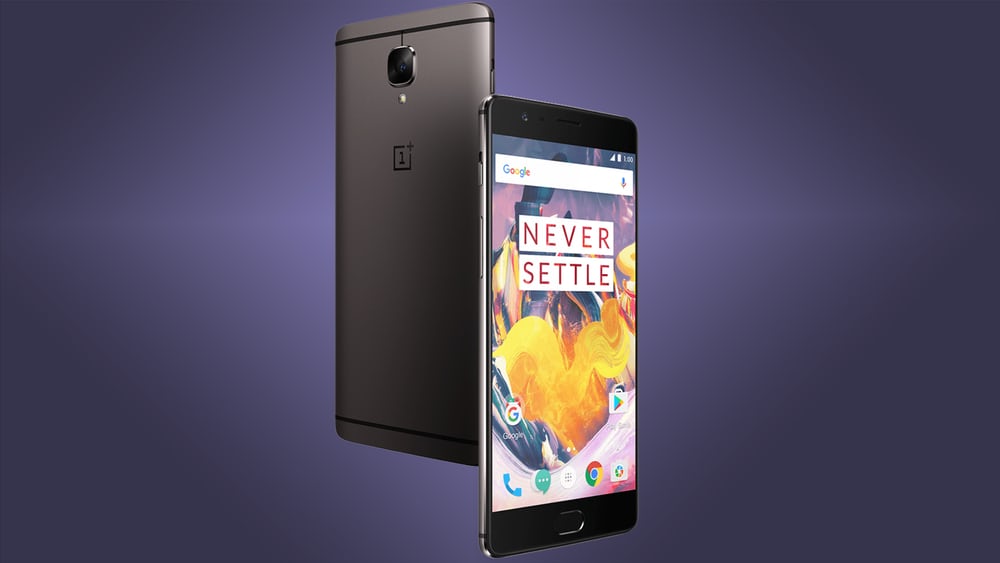 With Snapdragon 821 system clocked at 2.35 Ghz under the hood and 6GB of RAM, OnePlus 3T is one of the fastest smartphones in the industry, irrespective of the price and buyers were quick to get their hands on OnePlus 3T. However, they later realized that what they heard was the only good thing about the smartphone and OnePlus tricked them by giving them less than the expectations.
1. Waterproofing
We expected OnePlus 3T to come with a water resistant body as the company believes in providing some of the best smartphones at the most economical price but this time they didn't. So if you are someone who likes to take their phone into the pool or check notifications while taking a shower, this is not the right smartphone for you. However, other high-end smartphones like Samsung Galaxy S7 and iPhone 7 have this feature and why OnePlus let go of it, is still a mystery.
2. Battery
Although, the 3400 mAh battery will suffice a 12-hour regressive usage but OnePlus 3T still lacks behind the lower end smartphones like Redmi 3S Prime and Lenovo K6 as they boast a 4000 mAh battery at half the price. However, dash charging saves OnePlus 3T from utter embarrassment but if you need a phone to last a full day without charging, Redmi and Lenovo are the companies to look for.
3. Camera
One Plus 3T has one of the best cameras in the respective price band but that is not what the company is famous for. OnePlus, on many occasions, has said that they believe in giving more for less and the 16MP rear camera with an 8MP front shooter is a contradiction of some sorts. It's good but not up to the mark. If your day includes capturing some memorable moments indoors, you may have to look for another smartphone.
4. No Android Nougat
OnePlus' USP is their bang for buck value. When 3T was launched with a sub-30,000 price tag, it seemed purely incredible and so good to be true. However, nothing is perfect and OnePlus 3T is a great example. The above-mentioned deficiencies are somewhat bearable but No Android Nougat!! Why OnePlus why???? It is a shame that 3T has launched with Android 6 Oxygen OS while other flagship devices like Google Pixel and Nexus came with Android 7.0 Nougat out of the box.
5. Still No MicroSD card slot.
Coming with a 128 GB internal Storage version is good but we have to shell more money for this. A microSD card slot would have come like a blow of fresh air but No. OnePlus is so stubborn that even after so many requests from users, they still didn't give a microSD card feature.
And
OnePlus 3T is not an iPhone, it's actually better but still, it's not an iPhone. You know what I mean. If you have some reasons to go for OnePlus 3T then you should, because there is no better smartphone like this one and that too with a mouthwatering price tag. iPhone 7 is a great phone in every aspect but its camera lacks the quality of Google Pixel. The latter, on the other hand, looks boring and is not water resistant.
HTC 10 is too good but lacks in the camera department and Galaxy S7 is a great smartphone but lacks behind in software. Moreover, all these smartphones cost more than Rs 50,000 and considering OnePlus 3T's starting price of Rs 29,999, it is 95% of all the above phones in almost half of the rate.
In short, there is no perfect smartphone in the market and OnePlus 3T comes very close to perfection, however, the above-mentioned features that the smartphone lacks may act as a deal breaker for many.
Follow us on Facebook, Twitter and Instagram for more updates. Don't forget to like and share. Do tell us your views in the comment box below.
26 December 2016
Rohan Jaitly