Recently announced PayPal's new policy created problems for the company, which stated that the company would include a $2,500 fine for expressing misinformation. This led to a drop in the company's shares by 6%. Although the company apologized for the confusion created to its customers. But, Due to this announcement, many active users are now deleting their accounts from PayPal for their personal convenience. If you are one of those who is thinking of moving out from the PayPal platform, then we are here to help you. So, let's understand the process of how to delete your PayPal account. But before that a brief introduction about PayPal may help you.
PayPal is an American online payment system that is functional in various other countries. PayPal supports online money transfers and is an alternative method for payments to the traditional paper methods (cheques, money orders, etc). At present PayPal is operating in 202 markets with a whopping 426 million (42.6 crore) active registered users. The PayPal app is available online or at the iTunes App Store and Google Play. In 2013 PayPal introduced an updated app of iOS and Android, this expanded its mobile app capabilities by searching local shops, cafes, restaurants, that accept PayPal payments. In 2020, PayPal declared a new service which allowed users to use the cryptocurrencies too.
Reasons for deleting the PayPal account permanently are:
Your Account is compromised — Hacking is nothing new in the digital world. This happens every minute around us. So, if you feel your account and information is being compromised or misused, then you should consider deleting your account. As you always have the option of starting a new account.
You want to open a new PayPal account with a new email address — If you want to start a new account on PayPal with a new email address, in that case it is advisable to close or delete your existing account first.
So, now we learn the process of how to delete your PayPal account.
How To Delete Your PayPal Account?
Take these steps to delete your PayPal account from your desktop:
Click "Settings" next to "Logout"
Go to "Account options" and select "Close your account"
Enter your bank account if asked for
Click "Close account".
To delete your PayPal account for your mobile phone, follow these steps:
First of all, open your PayPal app and log in.
Click the profile icon present in the top left corner.
Scroll down and find the "Close your account" option in it.
Open the "Close your account" menu.
Click on the "Close account" to permanently close your account.
How To Delete Your PayPal Account On iPhone?
To delete your PayPal account on iPhone, take these steps as mentioned below:
Open the settings app of your iPhone.
Under "General", find and tap "Accounts".
In "Accounts" find the PayPal account.
You may sign in to PayPal and then delete it or you can directly delete the account from here only.
When you click "delete account" it will ask you to confirm your action. Once you confirm it your account will be deleted from your device.
How To Delete A PayPal Business Account?
As we all know, PayPal is a tool in which professional (business) and private (personal) payments are conducted. In many situations, one wants to move out and stop using the facilities provided by PayPal, in that case you might be interested in knowing how to delete a PayPal business account. Well there are two methods for that:
How to delete a business PayPal account
or
Downgrade to a PayPal personal account
So, let's discuss the first method in detail. First and foremost thing to do is make sure that there are no outstanding balances of any kind in your business account. If you have any incomplete or pre scheduled transactions like your home loan EMI or car EMI, etc. then make sure you complete the transaction before closing your business account. Unpaid money requests will be canceled once you close the account. Now, remove your email id with which you have registered on your PayPal business account as you won't be able to reopen the account once you close it.
Also Read – How To Delete MobiKwik Account Permanently
Follow these steps to delete (close) your PayPal account:
Go to your business account page on PayPal.
Then click "Profile" and then click "My settings".
Now you will find an option "close account" click this option and choose "Continue"
Now, select the reason why you want to close or delete your business account.
Now, simply click the "Close account" option to complete the process.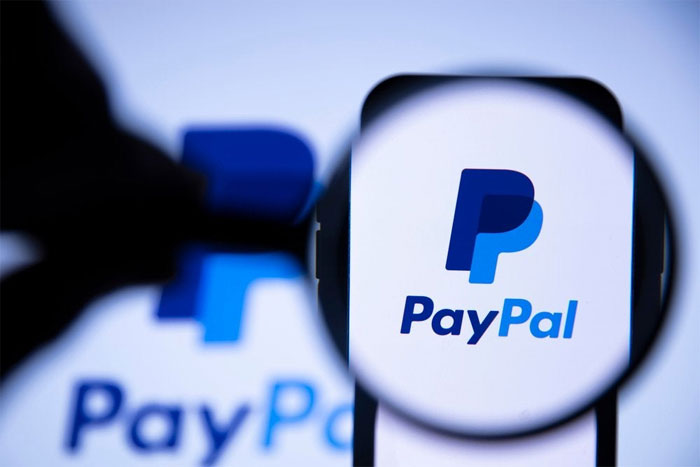 Talking about the second option, that is to shift to a personal account from a business account, you simply need to connect to the customer care service and they will guide you through the process with all the pros and cons attached to it.
Some important tips that one should remember when they have closed or are planning to close their PayPal account. Once you have closed your PayPal account, you won't be able to access it again. The transaction history of that particular account will be erased. That's why it is advisable to have the details of your account saved in a file or pdf or printed format to have a proof along with you when you have decided to delete the account. Along with that you will lose all the redemption codes or coupons under the account deleted or closed. But, if after some time you decide to use the PayPal services you may create a new account with the same email address but none of the previous transactions can be viewed or accessed.