Over the course of his illustrious career, LeBron James has become much more than just a basketball player. He has used his platform to advocate for social justice and equality, particularly in the realm of sports. One of the areas where he has made a significant impact is in promoting diversity in sports. Through his actions both on and off the court, LeBron James has challenged traditional stereotypes and broken down barriers for underrepresented groups in the world of athletics. In this article, we will delve into LeBron James's impact on diversity in sports and examine how he has helped to create a more inclusive and equitable playing field for all athletes.
Breaking Barriers and Building Bridges: Exploring LeBron James's Impact on Diversity in Sports
1. Speaking Out Against Injustice
LeBron has never shied away from using his platform to address social and political issues. He has been vocal about racial injustice, police brutality, and systemic inequality, often taking a stand both on and off the court. By using his voice, LeBron encourages conversations about these critical issues and inspires others to join the fight for justice.
2. Athlete Activism
LeBron's willingness to speak out has inspired other athletes to use their platforms for change. He co-founded the athlete empowerment platform UNINTERRUPTED, which allows athletes to share their stories and address societal issues without mediation. By supporting fellow athletes in their activism, LeBron is helping to break down barriers and create a more inclusive sports culture.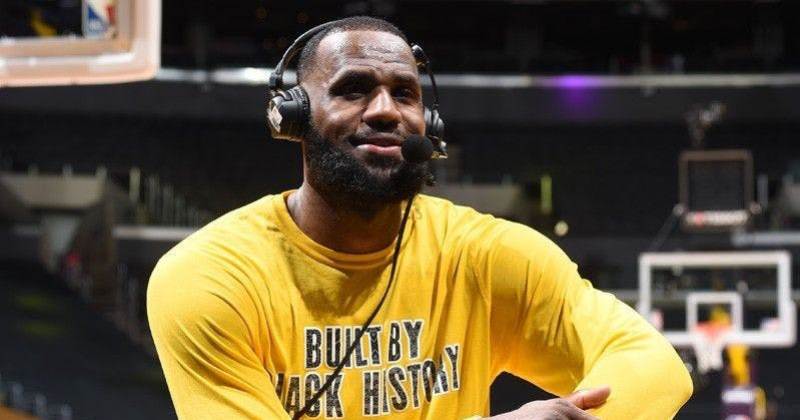 3. More Than a Vote Initiative
In 2020, LeBron founded the More Than a Vote initiative, aimed at combating voter suppression and increasing voter turnout among underrepresented communities. This initiative has worked to educate and empower marginalized communities, with a focus on promoting diversity and inclusion in the political process.
4. Fostering Inclusive Spaces in Business Ventures
LeBron's commitment to diversity and inclusion extends to his business ventures. His production company, SpringHill Entertainment, prioritizes diverse voices and stories. By creating inclusive spaces in the business world, LeBron is helping to challenge stereotypes and break down barriers for underrepresented individuals.
5. Empowering Female Athletes
LeBron has been a vocal supporter of women's sports and gender equality in athletics. He has attended WNBA games, advocated for equal pay, and even coached his daughter's basketball team. By empowering female athletes and promoting gender equality, LeBron is challenging the stereotypes that have historically plagued women in sports.
6. Mentorship and Community Support
LeBron's dedication to community service and mentorship has had a significant impact on diversity and inclusion in sports. His LeBron James Family Foundation has supported numerous programs, including the I Promise School, which serves at-risk students in his hometown of Akron, Ohio. By investing in the success of future generations, LeBron is fostering a more inclusive environment for all.
Also Read: Beyond the Court: Exploring the Personal Life, Hobbies, and Passions of LeBron James
LeBron James's impact on diversity and inclusion in sports is both significant and inspiring. By using his platform to challenge stereotypes, promote equal opportunities, and empower underrepresented communities, LeBron is changing the face of sports for the better. As fans and fellow athletes look to LeBron's example, we can hope for a more inclusive and diverse future in the world of sports.