Barcelona fans might be cursing their stars and are in a desperate need of some good news after Neymar's record transfer to Paris Saint Germain and Luis Suarez being ruled out of the game for a month, due to a knee injury, leaving Lionel Messi alone at the front line.
And now, after rumors about his possible Manchester United transfer emerged, all hell has broken loose and Barcelona fans have started contemplating the reason why Lionel Messi hasn't signed the new contract with Barcelona, despite agreeing to the terms, last month?
According to a report by Daily Express, Lionel Messi has been thinking a lot about his future at Camp Nou as the club has failed to sign any big names during the summer transfer window and the squad seems to be a bit loose for the upcoming big games, losing to Real Madrid in Spanish Super Cup by an aggregate of 5-1, being a proof of that.
Barcelona have been working really hard to fill the void left by Neymar's transfer, but have failed to sign Liverpool's Philippe Coutinho and things are working well with Dortmund's Ousmane Dembele, as well.
That being said, Barca's vice-president, Jordi Mestre, had previously stated that he would be "very surprised" if the new deal wasn't officially completed soon. He also said that all terms have been agreed upon and the club is just waiting for a date for the signing.
They have been working on Lionel Messi's contract extension for a long time now and they do not want this to interfere in the market of signing players, which they have miserably failed in. Therefore, it also seems they're just waiting for the right moment to reveal Messi's new mega contract rather than anything more sinister.
Messi's new contract is expected to make him one of the highest paid footballers in the world and tie him up with Barcelona until 2021.
In either of the two cases, Barcelona needs some serious addition to the squad as Lionel Messi, alone can't take the club to victories as Football has never been anything less than a team sport.
Moreover, with crazy money being spent on Neymar Jr., Barcelona might well fear that the same could happen with Lionel Messi, and tying him down with a long term deal is now the key to their success in coming seasons.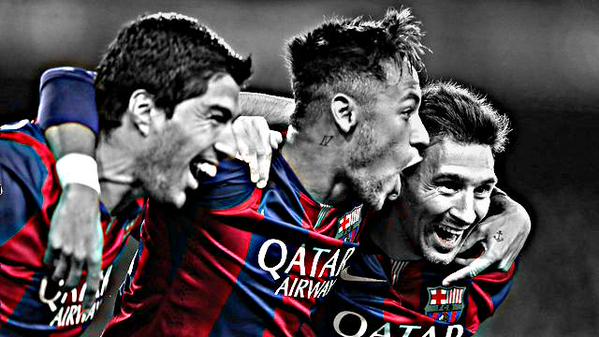 Messi has won five Ballon d'Or's during his stint at Barcelona and has netted 349 goals in 383 appearances, which is why he is already recognized as one of the best footballers to have ever graced the pitch.
As of now, if you are a Barcelona fan, you can breathe a huge sigh of relief as Lionel Messi, most likely, is staying at Camp Nou.