Cristiano Ronaldo's Transfer has been the most talked about topic in the last couple of weeks and if you have found yourself searching for updates relating to the transfer, this is where you are going to get an insight on the recent happenings in Cristiano Ronaldo's transfer unrest.
After being accused by the Spanish authorities of tax evasion amounting to a whopping 14.7 million euros ($16.48 million) from 2011 to 2014, have funneled income from image rights with a help of offshore companies, Cristiano Ronaldo was reported to be outraged with the accusations and wants to leave Real Madrid as soon as possible, his decision being irreversible.
Also Read: Cristiano Ronaldo Denies Tax Evasion Accusations, But What Now?
While investigations into the matter are still underway, the rumors about Cristiano Ronaldo's transfer have touched new heights with reports coming in Manchester United that the club is willing to pay for the huge buyout clause to re-unite with the player in the summer transfer window. Paris Saint Germans, who had been huge admirers of Cristiano Ronaldo, are also said to have joined the race in order to fill the void left after Zlatan Ibrahimovic's transfer.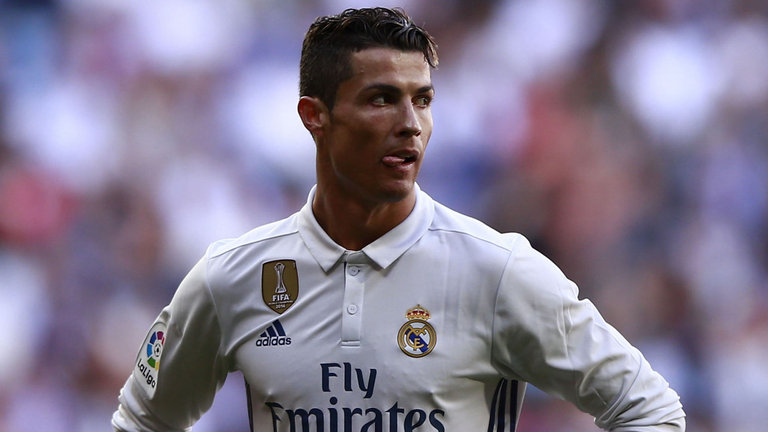 Also Read: Cristiano Ronaldo Wants To Leave Real Madrid This Summer
However, it is said that Cristiano Ronaldo, who is currently playing in the Confederations Cup for his national team, has ordered his manager, Jorge Mendes to make the United transfer happen at any cost as Cristiano Ronaldo thinks that he has some unfinished left at Old Trafford. However, Jose Mourinho's relations with Cristiano Ronaldo might act a hurdle for Cristiano Ronaldo's transfer to Manchester United.
That being said, Florentino Perez, the Real Madrid president, has finally broken his silence on the issue and have assured the fans that Real Madrid is not looking to sell Cristiano Ronaldo anytime soon.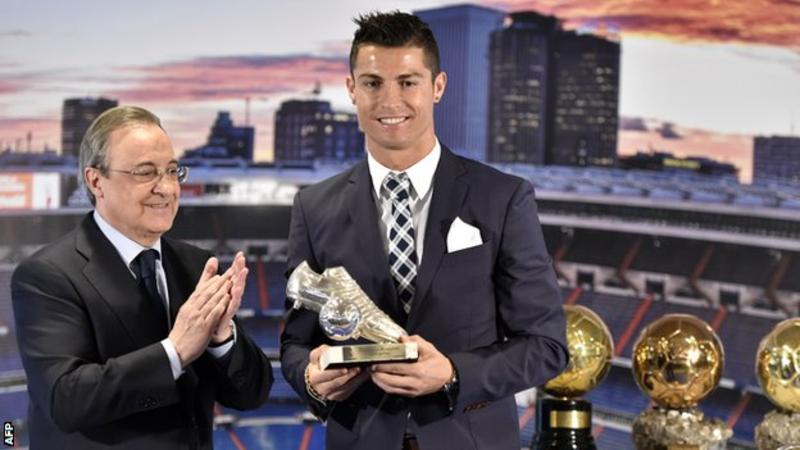 During an interview with Spanish Radio station, Onda Cero, Florentino Perez said
"I learned of the [reports] through what a newspaper said. He's immersed in the Confederations Cup [with Portugal] at the moment, which is an important competition, and for the moment there's nothing until that ends. Like the all other players, though, he has a contract and is a Real Madrid player".
"In football and life, in general, we encounter situations which we don't expect and we have to find the best solution for everyone. I know Cristiano and he's a good guy, not just with the ball, but as a person. This is all very strange, I will have to speak with him to see what's going on".
Perez also added that he hasn't been able to talk to the main striker and will hold a meeting after the Confederations Cup. After being asked about the transfer rumors he said that Cristiano Ronaldo's buyout clause stands at £880m and unless a club is ready to pay that, Ronaldo is not going anywhere.
While clarifying Cristiano Ronaldo's transfer rumors, Florentino Perez said that Real Madrid hasn't received a bid from Manchester United and PSG's owner is his close friend, and he has also not received a call from him in this regards.
While he didn't fail to extend his support to Cristiano Ronaldo by supporting his personal decisions and said, "His lawyers say there has been no concealment so there is no will to cheat. What happened to him has affected his credibility. He will surely tell us and we will see what happens".
Author's Take
Cristiano Ronaldo has been a key asset for Real Madrid as the Portugal national has taken the club to three Champions League Titles, two La Liga titles and much more. After a glorious season and became the first player to score 100 European as well as Champions League goals, we are sure that there is a lot of football left in him and Real Madrid and Cristiano Ronaldo's transfer unrest should be taken seriously by Santiago Bernabeu.
However, we expected more from Florentino Perez when he finally broke his silence on Cristiano Ronaldo's transfer rumors but what we got was 'I don't know what is going on'. He said that Ronaldo is under contract but we all know that and he has taken the political way of 'Talking But Saying Nothing'.
This might further fuel the Cristiano Ronaldo's transfer controversy and after all this being spoken and written, Cristiano Ronaldo himself and his manager Jorge Mendes will have the final say and we might end up waiting way too long for that.