Paddock grapevine, whether one likes it or not, is as real as unbelievable race wins and the last lap overtakes in Formula 1. And where the latest run of rumors are concerned, then it appears Sergio Perez is 'most likely' to sign with Haas for 2021.
While to most of us, this may seem like a great positive development, it still is, largely a rumour, at this point in time. Having said that, there are few drivers as deserving of continuing in Formula 1- where performances are concerned- as Sergio Perez.
Forget, for a second, the fact that he is currently ninth on the driver's standings having accumulated 56 points. It's largely down to the fact that the ever-reliable Mexican, one whom even endured the unwanted run-in with the Coronavirus, has done his bit in ending among points consistently.
To his credit- Sergio Perez, a driver with the experience of 184 Grands Prix entries has been driving clean and consistent races, it's not that his current journey is sans any troubles.
Surely, being part of a team whose commanding driver is Lance Stroll, (whose father owns and runs the team) can be a different challenge altogether but add to it the task of battling a teammate whose 2020 performance is even better than what you've done so far could read like an exhausting reality.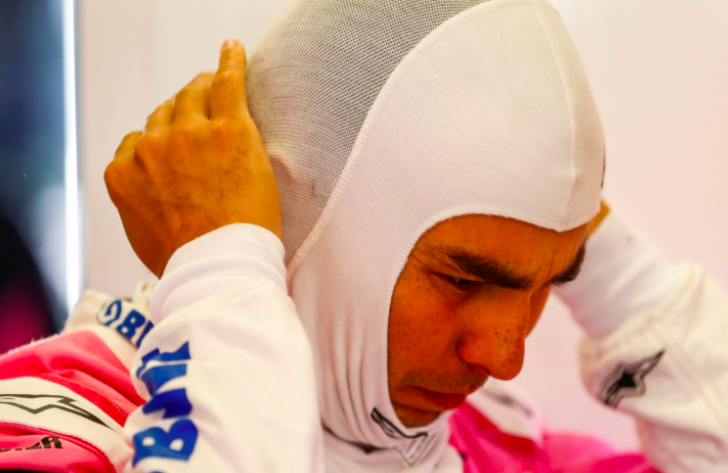 Lest it is forgotten that while Perez, who missed not one but two races owing to the Pandemic, is standing ninth on the rankings, Lance Stroll is stationed a slot higher, on P8 with 57 points. And while Perez has all but matched his teammate in the ten contests held so far, his most grinding challenge has been to find a spot for the next season, with Vettel confirmed to drive for the 'soon-to-be-rechristened' Aston Martin.
And that being said, what makes the current Sergio Perez situation exciting is the fact that there is a real chance- according to some F1 outlets- of finding Perez in the sport come 2021.
In fact, some news outlets suggest that he has already signed a contract with the famous American racing team for the forthcoming season.
In a statement that quoted former McLaren mechanic Marc Priestley, the following information made the current rumor even more believable if not at all confirmed at this point whatsoever:
"Most likely, it's going to be Haas for Checo. There are two options really: Alfa Romeo, but I think that's likely to be Kimi [Raikkonen] and Mick Schumacher; At Haas though, there are potentially two seats, and I think that Checo could well end up there!"
But if you thought that the rumours surrounding Sergio Perez just end there, then perhaps it makes sense to take full cognisance of the rumour mills. Many believe that with Alex Albon struggling to be on the same level as Max Verstappen, there are chances of Sergio Perez moving to Red Bull for the 2021 season.
Imagine how gripping and possibly tense could that dynamic prove to be at Red Bull: with Max and Perez together in one team?
Also Read: Fernando Alonso Explains The Reason He Chose 2021 As The Year Of His Return
Having said that, for a driver who found a way to score 8 podiums and 4 fastest laps in a noted Formula 1 journey, there ought to be more chances for the 30-year-old Mexican. Isn't it? But will fate reward a passionate pursuer of speed and performance at the highest levels of Grand Prix racing- we shall have to wait to find out.