You are a good driver in FORMULA 1 if you win multiple races. You are a great driver in FORMULA 1 if you win world championships. But you become a legend when you lift multiple world titles. In the current firmament of greats, there cannot be a better example than Lewis Hamilton, now a seven-time world champion.
But ever wondered what likens Lewis to this legendary pack to which only the rarest belong?
We don't need to go to the naysayers for whom it's just his car.
If you are a purist; someone who waits with bated breath the start of a Grand Prix, someone who's seen the sport change from the era of V8s to the current turbo hybrid era, you'd know it's Hamilton's sheer consistency.
As an F1 driver, you really can't put a foot wrong in that car can you? The consequences can vary from being disastrous to fatal.
But truth be told, it's not spectacularly different either for those who create content around one FORMULA 1- popularly known as the fastest form of motor-racing.
The consequences of creating run-of-the-mill content that lacks imagination can be simple- there won't be any takers!
The life of an F1 content creator is much the same; she or he cannot go wrong on the facts, the time – given our attention spans are limited nowadays- is limited and the opportunity to create exciting stuff depends on your level of creativity.
Yet, that said, what mustn't be undervalued is the fact that the F1 content creators- that passionate, adventurous, constantly blogging, frequently-instagramming, regularly Tweeting species- is a bit like a warrior.
They know well that they're up against the mega challenge posed by media channels; established sports content brands that are akin to the size of an elephant.
How do you make content that turns heads and inspires discussions, and at the end of it- spreads like fire becomes for an F1 content creator the task his life rests on.
It's kind of like how winning a Grand Prix for a driver rests on how fast one can go lap after lap, making use of race-pace and the tyres given the advantages and realities of a Grand Prix battle.
Yet, it's heartening that at a time where the biggies (read established names like Sky, BBC, Espn, Motorsport.com) are leaving no stone unturned to capture the ocean that is Social Media, there exist zesty YouTubers and writers, bloggers and podcasters who are taking on the mighty sans any love lost for the sport.
So RapidLeaks, in its surge to interact with the forces behind F1 who are adding to the thrill and gravitas of a one of a kind sport in their own unique ways, caught up with a YouTuber.
The first thing you note about Steph Wentworth- from All About SteF1- is boundless passion.
Steph runs a growing YouTube video channel that's all about FORMULA 1 but is not restricted to just the drivers or the teams and the banal realities of a sport that can even great dreary at times.
Using quip and that characteristic (should I say, infectious) smile, Steph Wentworth brings to life subjects, discussion points, achievements, feats- noticed, under-appreciated- both about the drivers and teams, and instances as such- that make FORMULA 1 a truly grand sport.
Rather, let's call it an undeniable spectacle of life.
So how did it all start for the beautiful lady with a penchant for all things F1?
Let's go visors down, buckle up and go racing!
When did you realise you love Formula 1? When did the realisation kick in? 
Formula 1 was always on in my house from a very young age, and I always watched but never paid much attention. After all, it was just cars going around in circles! When I was about 17, I wanted to spend more time with my dad before going off to university a year later; I started actually paying attention and I absolutely fell in love. I have gone back to watch so many seasons, I have watched documentaries, read autobiographies. F1 has completely consumed me!
2020 has been quite a season as the 13 races have gone on to show. Which moments, in particular, had you on the edge and which evoked that infectious smile?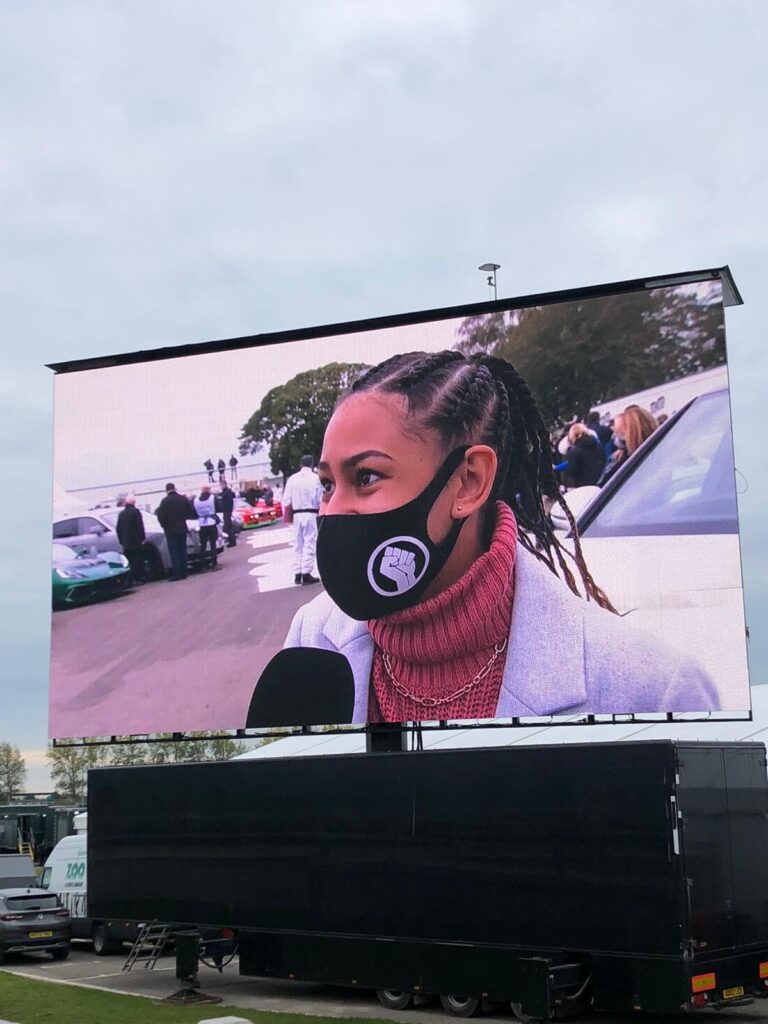 There are two races that stand out to me: Austria and Monza. I think I was smiling throughout the entirety of the Austrian GP because I was so happy to have racing back! Lando Norris in those final laps was incredible to watch, and him on the podium was a welcome surprise. In Monza, the whole race was chaos which I enjoyed, but the icing on the cake was Pierre Gasly winning. There were tears shed when I saw him on that top step and the whole scene was so emotional. I think that will have to be my highlight of the season, and it will definitely be hard to beat.
Tell us how did All About SteF1- how did it all start? Where are you now and what's the plan ahead with the 2020 season drawing to a close and a new, perhaps even more interesting season, about to begin?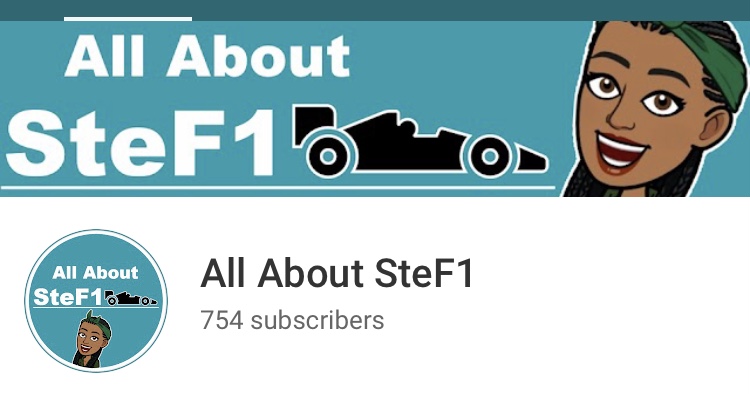 It actually started the day before the Austrian GP weekend was about to commence. All throughout lockdown I vowed to start my channel, but only just before the season started did I take the plunge after reading some ignorant comments from someone in the older generation of F1 fans. I decided that I needed to represent the female fans out there, the black fans out there and demonstrate the validity of every single person who enjoys this sport. Interestingly, because starting my channel was a fairly spontaneous thing, I haven't considered what my long-term plan is. I have always said that when I stop enjoying making content, then I will stop making it, but until then you can expect lots more from All About SteF1!
Steph we'd love to know for it's a critical one- specific to those who understand (feel) the efforts it takes to run one's own platform: so tell us what does it take to start a F1 YT channel and then make it grow, beginning from naught?
There is a lot more in it that anyone might believe. Engagement is really important, so I am constantly on Twitter. Editing is one thing that I completely underestimated! It takes hours to edit any one video. My race reviews are probably the easiest ones to edit, because they all follow the same structure, and I am constantly doing them so I have a lot of practice under my belt. Still, these take at least 3 hours to get up onto YouTube once I've finished filming.
Is there a season, in particular, that you like the most and why?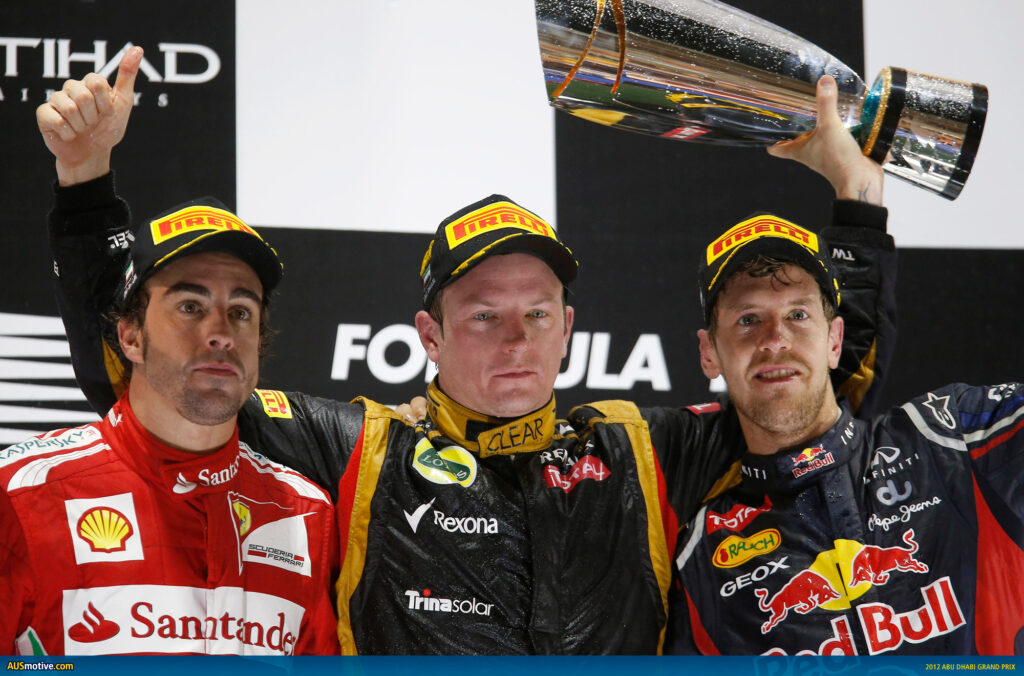 I will have to say 2012. Having gone back and watched several seasons and classic races, this one is the most unpredictable and authentic to racing. I really love unpredictability on the racetrack so I think that's why 2012 speaks to me so clearly. The title battle was so close, which was nail-biting and brought the tension all the way to the final race. 2020 is actually rivalling 2012 on the unpredictability front, I only wish the title fight was a little closer. I will say though, the midfield is making up for the lack of battles between the top contenders!
One understands that in the world of YouTube content, reference points as such might often be other YouTube videos. The physical magazines or E zines or specific-to- digital content not so much! So what is your modus operandi in accessing information about the sport you so love and are making lovely content around?
I am consistently reading articles, interviews and watching videos to expand my knowledge of all kinds of motorsport. There is so much information out there, it's just about finding the information you are looking for. I do take a lot of inspiration from YouTube, however it isn't really how I would regularly locate information; I tend to prefer articles or websites for that. Lots of my videos don't require much research or information, but the ones that do… boy does it take a while to consolidate and locate all the information that I need!
How important are podcasts in today's day and age, this being a time where one's a digital native first and then a citizen of a specific country, if I may put it that way! What is it about Formula 1-specific podcasts that has hit a chord with the fans. Why and what do you think there is to them?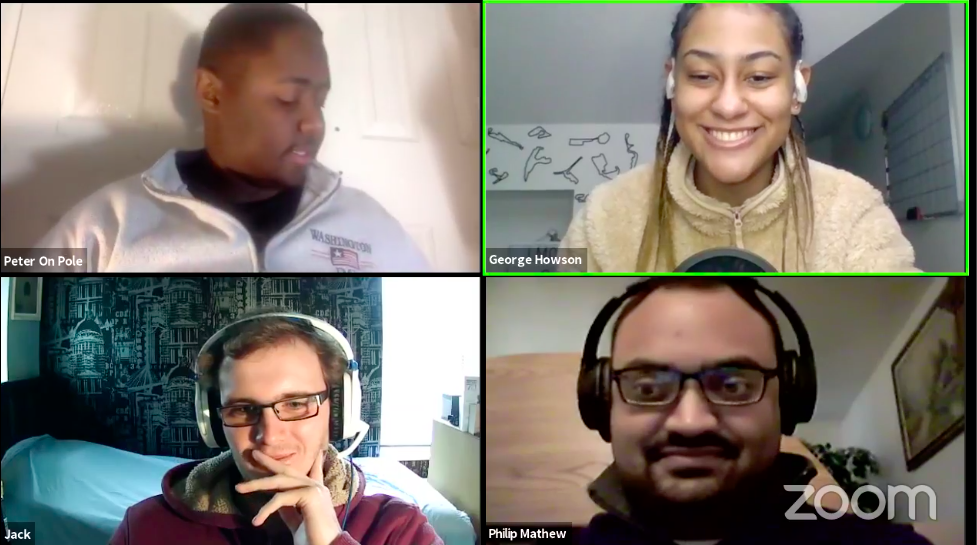 I think that podcasts are extremely practical: it's much easier to listen to a podcast whilst doing something else than it is to watch a video or read an article. And with so many styles to choose from, podcasts are a wealth of knowledge into the world of F1 that people can tap into.
Who are your favourite podcasters or if any, whose work you enjoy?
Personally, I don't LOVE podcasts. I religiously listen to Driven by Diversity which is a podcast that tackles the issues of inclusivity within motorsport and they interview people within the motorsport community who are from minority groups. I did begin to enjoy podcasts much more when I started working with the brilliant guys behind the Flash F1 Podcast. I will occasionally listen to the Chequered Flag as it provides some great insight, but alas, podcasts are not my favourite way of accessing information. That being said, if you're into podcasts you should definitely check out F1 Grid Talk, a podcast I now occasionally host.
All social media channels have a specific call to action, but obviously. I'm not sure I'd use LinkedIn to like a Kevin Magnussen selfie with Nico Hulkenberg.
Just like I might meme myself on Reddit if I only put unfunny captions on Crashjean, sorry Grosjean or to suggest Crashdonado can make a comeback in 2022.
But seriously speaking, how important/ not so important is Twitter to the F1 content creator? Do you feel growing one's fan base on Facebook or Instagram is easier? If not, how does one capture twitter for I've got a sublime audience of 350 followers that can give inferiority complex to most around me
When I first started my channel, I only used Instagram, unaware of the massive F1 community that exists on Twitter. Now I have been on Twitter for just under 4 months and I have just surpassed 900 followers, while I have around 200 on Instagram. It is essential to be active and offer relatable and valuable insight into your opinions; it's also great for promoting content within the community and can reach huge amounts of people. Twitter is just so important to the modern race fan for news, updates, and interactions.
Are you following the W Series or are privy to the girls making heads turn whether in Le Mans or F3 or other leagues? Any particular ladies who've got your attention in a male-driven sport, at a time where the conventional way of thinking is on its way out and the sport is at least trying to embrace Diversity + Inclusion?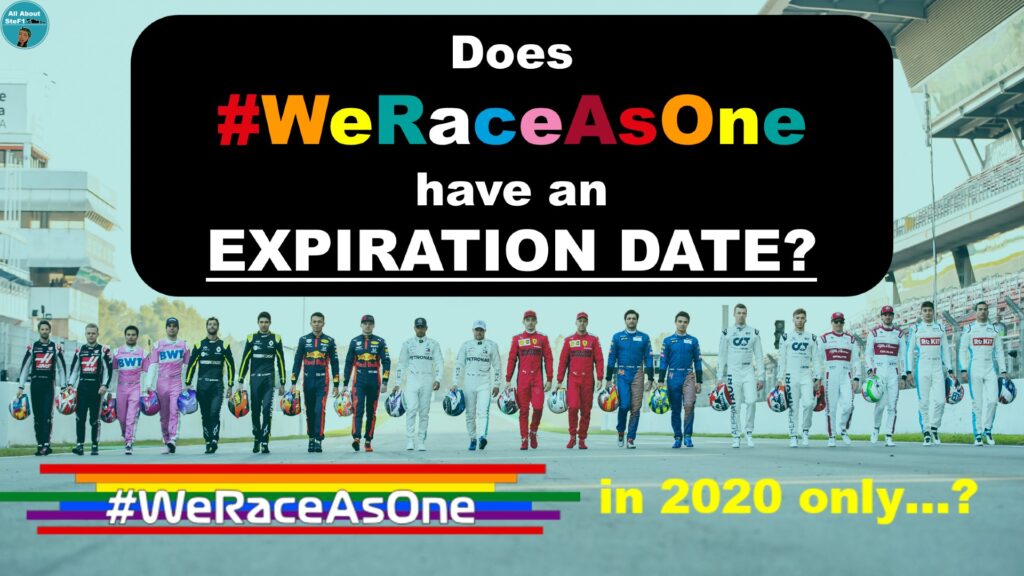 I do follow W Series, I think it's a brilliant initiative to showcase female talent in our sport, although it is not without its problems. Having just heard the announcement that W Series will be supporting F1 at 8 races in 2021, I am so excited to see what is to come for the series and the women within it. I really admire Naomi Schiff, who is the Diversity and Inclusion Ambassador for W Series. Jamie Chadwick also stands out to me as she is the woman I believe we are most likely to see in F1 in the upcoming years.