On a pure performance level, it won't be entirely incorrect to call him the Ali of F1 racing. On the plane of enthusiasm, he's the Denzel Washington in the sport renowned for its unbending competitiveness. So consistent and dominant is he that his triumphs, which we've all grown used to, the weekend after weekend upon evidencing unmatched consistency have sort of made the sport even yawny, with all due respect.
In a contest known for its thrills, he's also a kingmaker who combines thrilling performances and nearly faultless driving with panache. Rare are those days where Lewis Hamilton experiences an off day at the office- right! For instance, the P9 at the 2019 German Grand Prix is just some weird anomaly in the otherwise spotlessly clean craft of the man we now hail as the synonym of victory in Formula 1.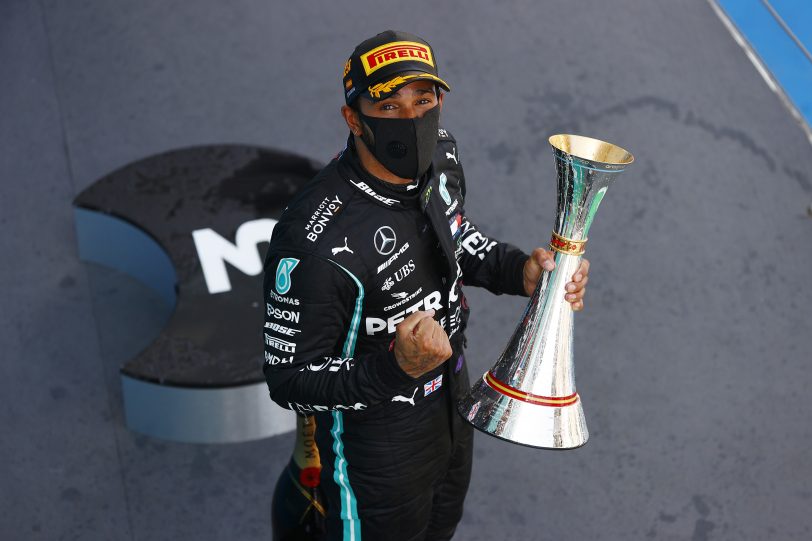 And it's not just those mind-boggling numbers- 92 pole positions, 88 wins, 156 podiums (the most in the sport's 70-year history), and 6 world titles– that have gone to establish Lewis Hamilton in a league of his own; it's also his humility and modesty, and that ability to remain unaffected or unchanged in victory or defeat that have made the man from Stevenage a one of a kind F1 champion.
Isn't it? So against such worthiness in the sport, it's hardly a surprise that yet another sporting luminary has recognized the greatness factor in the Mercedes driver.
In fact, this time around, one of Lewis' ex-bosses, Norbert Haug, happened to hail the English multiple world champion has he levelled some excellent observations about the man we both hail for his competitiveness and admire for his warmth.
Here's what the German said:
"Michael never had such a superior environment and such an unrivaled racing car as Lewis found at Mercedes. What Lewis has performed in terms of consistency and ability in Formula 1 for 14 years now, is simply unique and has never been there before. And, in my estimation, it will most likely never be repeated."
But, was that all? On the subject of the comparison with the great Michael Schumacher, here's what Lewis's ex-Mercedes boss added: "For ages, it was unimaginable that Michael's previously unique record would ever be overtaken or even surpassed. But if you paid attention, it became clear two years ago at the latest that Lewis is on the very best path to surpass all existing Formula 1 records."
Also Read: Which Was The Most Undersung Moment From The 2020 Spanish Grand Prix?
Formula 1 returns to our screens in seven days' time for Round Seven of the 2020 season: the Belgian Grand Prix, at Spa-Francorchamps! While Lewis was denied a win last year around at the said venue by Ferrari driver Charles Leclerc in his SF 90, what will happen in this year's contest? We can't wait to see what'll hopefully be another enthralling contest.
In his favor, Lewis Hamilton's already stacking up a roaring 2020 record, decorated by 4 wins in 6 races! Wow.