The victor forms or becomes, as he should, the leading light of an event. Nothing else matters as much as winning, as they say, or as the one who conquers everyone around him.
In this context, there was little surprise as to why much of the song and drama of the just-concluded Spanish Grand Prix of 2020 was about the man 'of the moment' Lewis Hamilton and not anyone else.
It's one thing to win, of course, but something quite unique and worthy of appreciation to beat a record held by the great Michael Schumacher. So when the Stevenage-born Briton drove past the checkered flag to collect yet another podium and true to his high standards, the one that took him to the top step of the podium, there was a big thrill at Barca.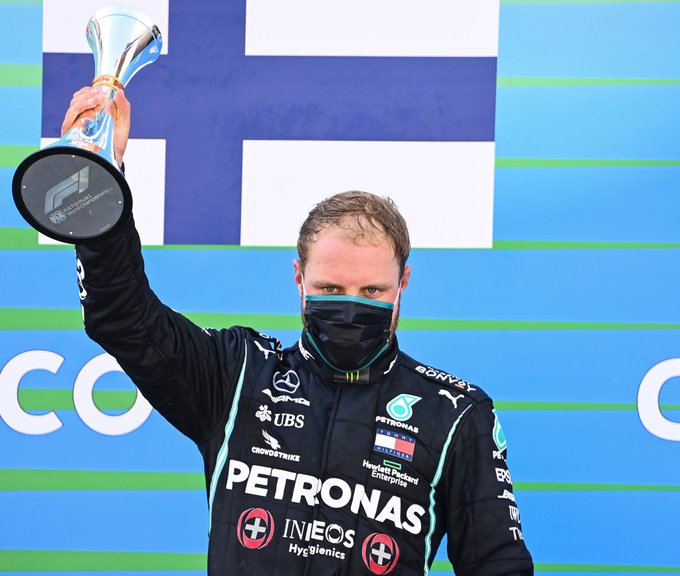 Reason? Well, Lewis Hamilton captured the 156th career podium of his iconic career and successfully beat Michael Schumacher's 155-strong podium tally.
But there were other massively-talked-about instances from the Spanish Grand Prix too, such as Max Verstappen bagging yet another podium, this being his fifth in six races.
Anyone wanting to see a blaring example of remarkable consistency, wouldn't pay attention elsewhere. We also saw long exchanges and opinions over social media regarding Sebastian Vettel's valiant drive, an effort that finally brought him among useful points, six in this instance, all thanks to a P7, but not before he was hung out to dry by his own team's strategists.
But was that all that made an impression from the 2020 Spanish Grand Prix. Could there be anything else that maybe conveniently slipped out of our attention?
Well, in real, there was a driver, who despite being lapped by the dominant Max Verstappen inside the opening lap itself, drove away to a fine albeit underrated podium at the end.
Frankly speaking, throughout the 66-lap contest, Valtteri Bottas, put forth another consistent performance, which was perhaps left sullied in the end, in that he got passed by the Red Bull, which meant that the assured second- at the start- could only translate into a fighting third at the completion of the fiftieth round of the Spanish Grand Prix.
But in doing all of that, what one may not have given much value to was the fact that Valtteri Bottas' third, became the fiftieth career podium for the Finn.
Is that a small landmark? How can 50 career podiums ever signal some minuscule career achievement?
Though not exactly the most gregarious and daunting of all F1 personalities on the current grid, Valtteri Bottas, over the years, has contributed massively toward Mercedes' all-round superiority, which has been felt, time and again, around the planet, across various venues and circuits and thus, myriad Grands Prix events.
This is a team, which it mustn't be forgotten, hasn't allowed anyone else to dominate the Constructor's charts ever since the new turbo-charged era of Formula 1 began, circa 2014. And from 2017 onward, despite enduring the challenging of teaming up with the legendary Lewis Hamilton, Bottas has braved up and put forth a respectable but consistent show.
Someone who came back strongly in 2019 to finish second on the driver's standings, thus, next-best only to Lewis Hamilton, scoring no fewer than 326 points, helping Mercedes and Hamilton to notch up another Constructor's crown.
This year too, even as Bottas finds himself slightly vulnerable on third, the Dutchman's win at the 70th Anniversary Grand Prix usurping the Finn, the Mercedes driver, is busy being amid the constant top three game out on the front.
Also Read: Finally, A Reprieve For Kimi Raikkonen In This Desperately Taxing Season!
While he did endure tough luck at the recent British Grand Prix that saw both Mercedes drivers enduring unprecedented tyre lamination (as David Coulthard) called it, Bottas, most-famously the pole-sitter for the 70th Anniversary Grand Prix, raised another podium at Spain, courtesy a firmly controlled drive in the end.
This, it mustn't be ignored, was also a fine effort in that it enabled the Nastola-born to notch up the Grand Prix's fastest lap, the Black Arrows driver pitting on Lap 65 for a fresh set of medium compounds to go fastest. Yet, in doing all of that, for some reason, Valtteri's effort fell foul of our attention, did it not?