All has not been going well for Indian senior cricketers as in what seems to be a complete overhaul in the middle-order, the likes of Suresh Raina and Yuvraj Singh are finding it hard to make a comeback in the 'Men In Blue'.
In the past, we have selectors and skipper Virat Kohli alike, highlighting the fact that fitness, as well as endurance, has to be a prime parameter for selection in the team and Yo-Yo Test, the recent hurdle for senior players, seems to take the better of them as failure to meet mandatory requirements would result in the said player being omitted in favour of a fitter one.
The term Yo-Yo Test first came into the spotlight when both Yuvraj Singh and Suresh Raina were ousted from the Sri Lankan tour after failing to meet the parameters and then came the series against Australia, where both players were again left out of the fixtures.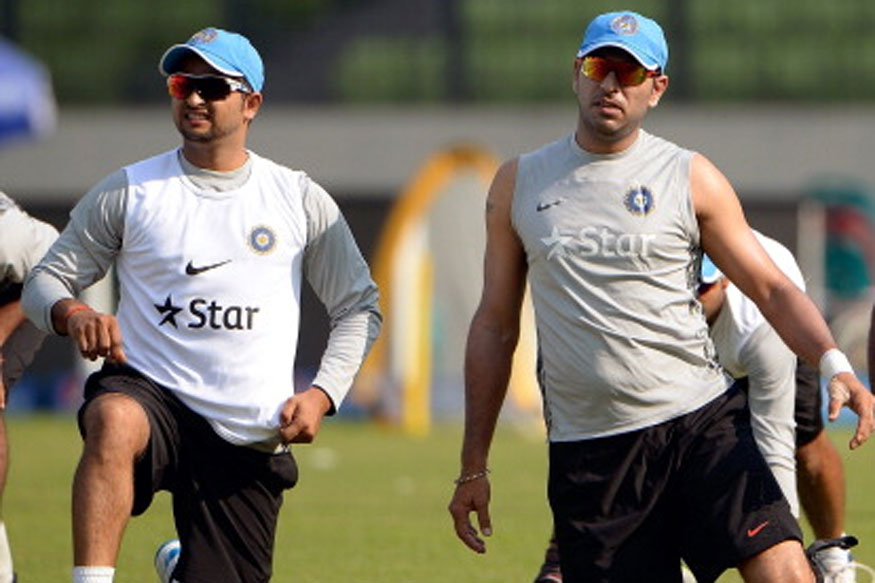 That said, while Suresh Raina is known as the Indian T20 specialist having scored the most number of runs in Indian Premier League, Yuvraj Singh, on the other hand, was once known as the best all-rounder as well as a middle-order genius for the squad.
Will it be easy? NO! Will it be worth it? Absolutely! #FitnessFirst always… Share with me your fitness regime! #Workout #Fitness 👍💪☝️✅💯 pic.twitter.com/IaWyyyDyST

— Suresh Raina🇮🇳 (@ImRaina) October 11, 2017
Both have been trying to make a comeback but it seems like they have witnessed a huge setback, at least for the time being.
In the recent Yo-Yo Test, Cheteshwar Pujara, Ravichandran Ashwin, and Yuvraj Singh traveled to Bangalore for the endurance test at the National Cricket Academy (NCA) but while Pujara and Ashwin passed the test with higher points than the required mark of 16.1, Yuvraj Singh has once again failed to match the parameters.
Been a good trip to Bangalore, yo yo test done and dusted. Now #backtothegrind #RanjiTrophy2017 #teamtamilnadu

— Ashwin 🇮🇳 (@ashwinravi99) October 11, 2017
Suresh Raina too was said to have failed in the Test, but during an event in Mumbai, he has made it clear that he is fit to play and the board knows it.
He is what Suresh Raina said when probed about the Yo-Yo Test and his future in the squad,
"I am working hard. Nothing seems tough in life if you enjoy the process, enjoy cricket and I have always done the same. When I got injured, it was a difficult time of my life. So, being out of Indian team is nothing. I am enjoying it and things will come in my time."
When asked about his fitness, he said, "Ask the BCCI. When the time comes I will speak. I am fit to play."
Suresh Raina is currently in charge of Uttar Pradesh squad in the Ranji Trophy and his team faced a humiliating defeat against Railways after being bowled out for 72 runs while chasing 94.
Everything said and done, if Suresh Raina is fit and the Board of Control for Cricket in India knows it for a fact, then what has been keeping him away from featuring in the Virat Kohli-led squad?