Virat Kohli and Anil Kumble have been in the news for quite some time now and since the latter announced resignation from the position of India's head coach, fans have been divided into two parts, both segments being still confused about What The Hell Is Going On.
To recap things a bit, Anil Kumble's contract as Head Coach expired at the end of ICC Champions Trophy 2017 and after being part of a glorious home season, winning every Test and ODI series, there comes a rumor that left everyone in shock.
It went something like this. Virat Kohli and Anil Kumble has not been on the same page since the end of Australia's India tour and things were going bitter with every passing day. And then came a yorker. Anil Kumble resigned from his post and in his resignation letter, he clearly highlighted the fact that Virat Kohli had some reservations with him.
To Know More About The Controvercy Click Here
This came as a huge flow of Indian cricket fans, as well as the player, including former members of the squad and everybody, started to go into the depths of the matter. However, Anil Kumble has told his side of the story, fans were eager to listen to Virat Kohli's thoughts on the matter, who is currently leading the Indian team on the West Indies tour, without a coach.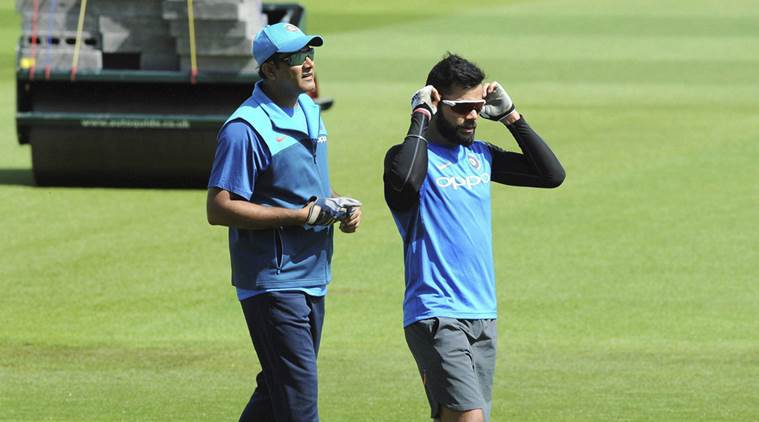 Today, India will start its campaign in the first ODI against West Indies, however, during the pre-match press conference, Virat Kohli finally shared his thoughts on the Anil Kumble Resignation controversy.
Virat Kohli, during a media briefing in Port-of-Spain, said,
"Anil Bhai has expressed his views and took a decision to step out. We all respect that decision. This is something that has happened right after the tournament (Champions Trophy)".
"I've had 11 press conferences that have happened during the Champions Trophy 2017… We have created a culture over the past three-four years that whatever happens in the dressing room, we've tried to maintain the sanctity of the dressing room throughout. That is what the whole Indian team believes in. For us that is paramount. I've always respected it and we have continued to maintain that as well".
Now, first of all, there is nothing wrong in keeping what has happened in the dressing room within the team members, but again, after all these years, didn't Anil Kumble realize the same. But something was wrong he had to let it out. However, that a personal approach and we can't expect Virat Kohli to change it for us.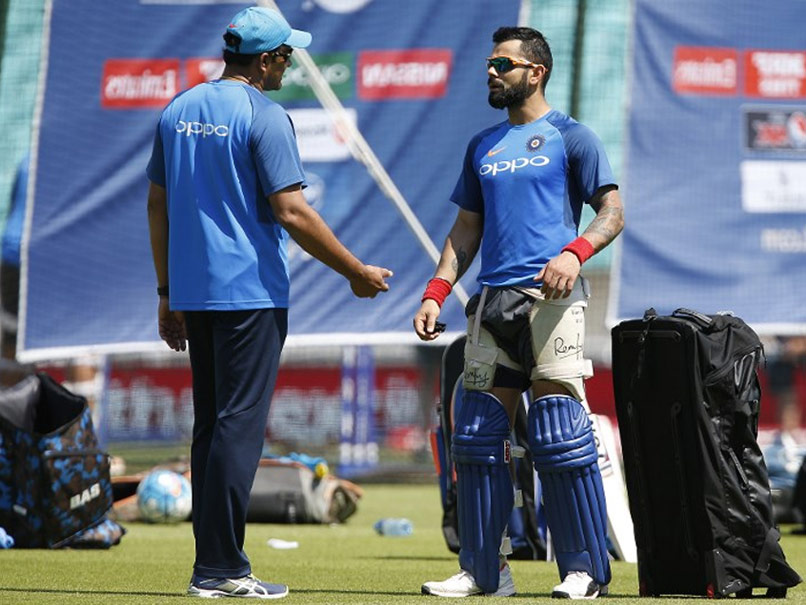 But what we are going to tell you now, is definitely going to put the same 'Sanctity' to question. If Virat Kohli believes that there is nothing to talk about Anil Kumble's decision and we should all respect that, then what was the reason behind deleting a tweet from his account that welcomed Anil Kumble to the dressing room.
Here is the tweet that went missing from Virat Kohli's account.
Kohli is checking Twitter. He has deleted this tweet. Very Silly and immature.
Original link : https://t.co/dBaRgkccpP pic.twitter.com/hXeN1XNfDO

— Aditya (@forwardshortleg) June 21, 2017
On the other hand, Anil Kumble's reply to the same tweet is still there.
Thanks @imVkohli looking forward to working with you and team India https://t.co/X39qp7WDKj

— Anil Kumble (@anilkumble1074) June 23, 2016
If Virat Kohli wanted to keep everything in the dressing room and he knew that actions speak more than words, then this is one of the most amateurish steps taken by the skipper.
You should know that we are not taking sides here as we love both Virat Kohli and Anil Kumble for their contribution towards Indian Cricket but the whole controversy has left us confused and question the approach of the whole Indian team. Given the fact that, during Anil Kumble's tenure, India won 15 out of the 18 Tests played during the home season as well as five out of the eight ODI's during the same period, what could have possibly been gone wrong?