It's 1977.
We are in one of the best party places in the entirety of the Caribbean, Trinidad and Tobago.
A young kid, not even in double digits makes a bold declaration.
"I'll be a successful cricketer one day."
He's one among several West Indian brothers and sisters in a cricket-loving family that doesn't have a spare dime to enjoy life's privileges.
Fast-forward to 1994.
We are in midst of a Test at St. John's, Antigua.
That kid is now a 25-year-old. He's facing the likes of Chris Lewis, Andrew Caddick, Angus Fraser, and Phil Tuffnell. Then, in the midst of the sunny, humid afternoon, he raises the right-leg in the air and breaks into a ballerina-style dance move as he puts a shorter one by Lewis toward the on-side boundary.
In a flash, the crowd goes berserk and within minutes, the Prime Minister rushes down the ground.
There's more.
None other than Sir Garfield Sobers walks onto the pitch to meet this special batsman.
Brian Lara, whose first cricket bat was made from a branch of a coconut tree, has just passed Sir Sobers' landmark score of 365.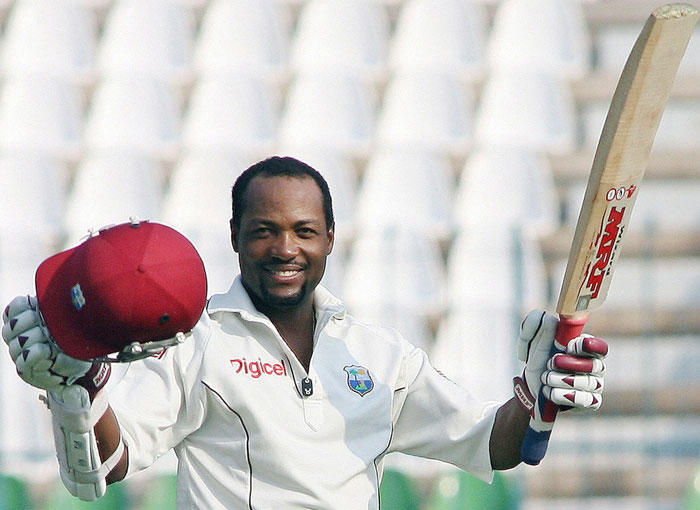 This is a world record for the highest-individual score in a Test match.
A legend is born as another stands in admiration. Lara's batted for 766 minutes. What on earth is happening?
But as fans, you thank god for Brian Lara didn't choose football or accountancy as his career and focused instead on cricket.
Fast forward to 2004.
We are back in Antigua where it all began ten years ago.
Once, an enthusiastic kid and the former breaker of Test cricket's highest individual Test score, Brian Lara is batting to save his reputation.
But this time, the challenge is much bigger. His West Indies are on the verge brink of humiliation.
His opponent is the same he had tamed successfully a decade back, on the very same venue, albeit this time, they're way stronger and going for the kill.
There's Simon Jones, Andrew Flintoff, Mathew Hoggard and Gareth Batty. Truth be told, there's everything to play for with nothing to lose. The West Indies have been vandalized for the lack of a better word.
Lara's own form has been in tatters. Nothing's gone right for him.
Soon, the Antigua Recreation Ground is on its feet. Back at the commentary box, Sir Bob Willis declares, "There it is, Brian Lara has taken perhaps the most important single in the history of Test match."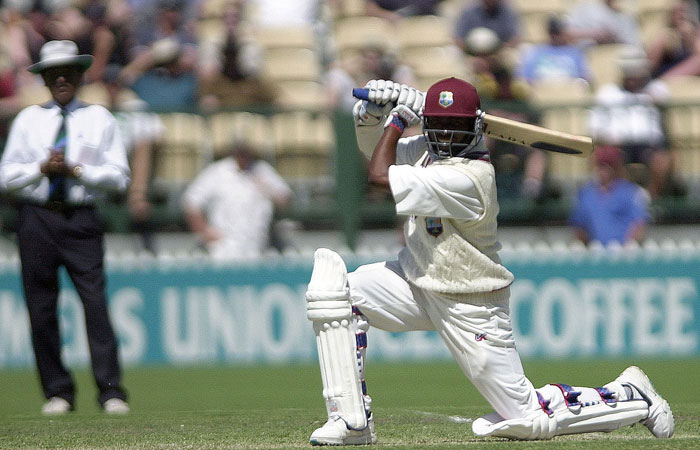 What happened there?
As Lara swept Batty for a single toward fine-leg, he's reached 400 runs.
His previous highest score in the very series isn't even a 40-odd knock. Right now, he's given enough adrenaline rush to Ian Bishop to erupt in joy, "There it is… the world record for the highest-individual Test score has fallen to Brian Lara of Trinidad and Tobago."
Some voices are purely mum. Some are lost for words. Back in India, Sir Sunny Gavaskar himself pens an article in the revered Hindustan Times, whose headline is, "Tendulkar beware… King Lara is back."
But out on ground zero, Lara has saved the day for West Indies.
At 34, he is the toast of world cricket. The chicks are dancing, there's a sense of rush in the Caribbean surrounding the man of the moment. Tendulkar, Kallis, Ponting, Sangakkara are all active cricketers collecting runs in different parts of the world, but none have thus far established a proximity to touch Lara's mammoth at Antigua.
A few minutes back, as Lara danced down the ground akin to an eagle unleashing on its prey, he sends the red-ball vanishing over long on.
No one has found that ball since.
At that point in time, he passed Matt Hayden, who had broken his 375.
But that record stayed with Haydos for barely 6 months. Lara is possessive about it, it seems.
It's as if a rent agreement was torn apart, Brian's just recaptured what seemingly possesses his name, for time immemorial.
Back to the present for that is where we all are- aren't we? Lara has scored arguably the least glamorous fifty of his career, for this isn't on the 22 yards.
Still, at fifty years old and counting, the Brian Lara legend remains strong as ever.
Does it not?
Once an earnest young man whose career began from the humble by-lanes of Port of Spain, Trinidad and Tobago, and made headlines in Antigua- not once but twice, journeyed everywhere whether Adelaide or Jo'burg, Delhi or Brisbane, Auckland or Karachi, Colombo or MCG, Lara's the behemoth among the tuskers.
He's the dude who steals an Oscar and lights up an Academy-award night with several charming men in company.
In a game that produced no dearth of mighties- Sachin being the biggest of them all- Lara found a way to even impress his famous 90s rival.
In the words of Tendulkar, "If I could pay to watch someone, it would be Brian Lara!"
Dravid, according to Sanga in England a few years ago, "considers Lara not Sachin as his favourite."
Glenn McGrath and Alan Donald rate Lara as the best they've bowled to. Ditto for Murali.
In India, land of Sir Sunny, Sachin, and Virat, Lara's got fans. Wondering who? Just hit Google and find the biggest of them all.
One Prashant Kumar Banjare's facial expressions and body language changes instantly when you echo Lara's name. He can go on and on about his "Prince."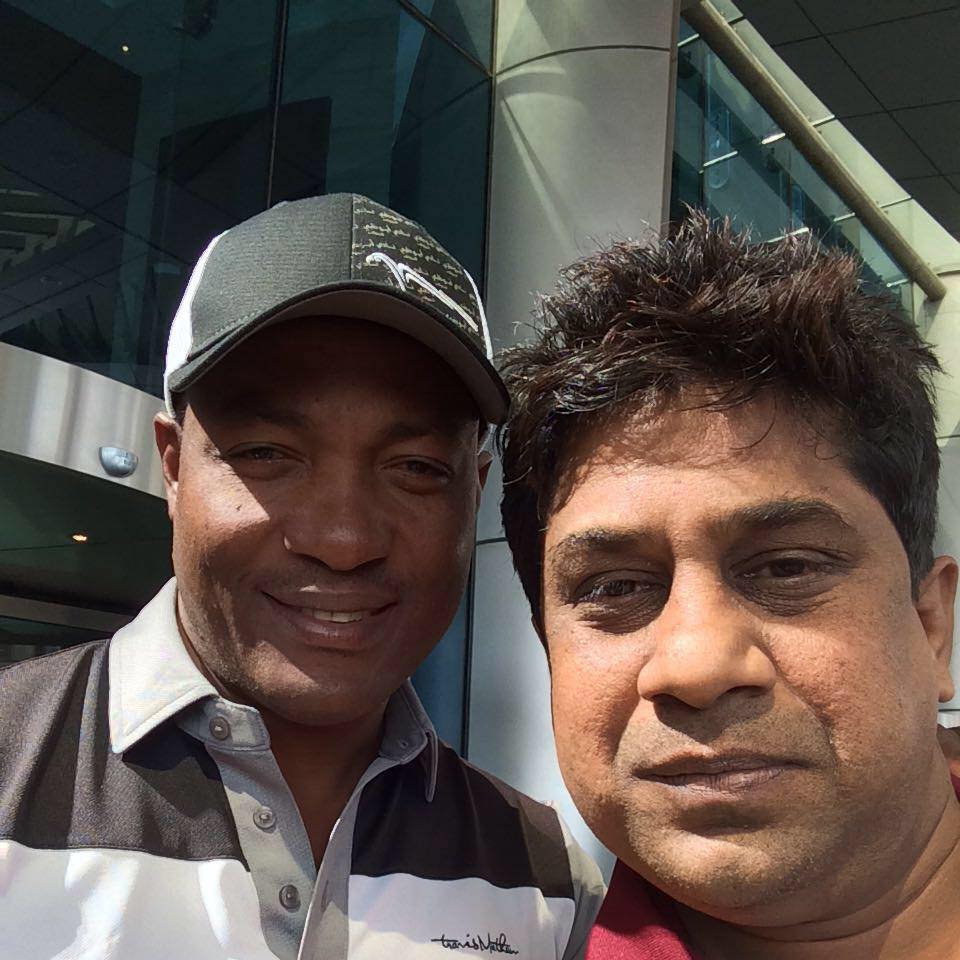 Back in the salubrious corridors of the ICC, Lara, who now travels the world on a diplomatic passport, is inducted first into the ICC with the likes of Sachin, Murali, Dravid, Curtly Ambrose in later.
You hit Lara's Wikipedia page and you realize the stylish left-hander being accredited with several national honors, most important among them the CARICOM medal of honour (Caribbean community).
But implicit in the heightened fame that Brian Lara achieved, it's important to look beyond the mega runs, the big knocks, or the statistical highs.
Lara was, rather is, and shall, always stand for a hunger to fight, a passion to hang in there, and above all, the fire to keep bettering the self. Perhaps, no other cricketer suffered as many setbacks in life as Brian and no one bounced back strongly from each of those but for Brian Lara!
It may not have been the easiest of feelings to lose both his parents- Mother, Pearl and Father, Bunty- even before he played his 10th Test match or became a West Indies regular. He faced brutal onslaughts of media when each time he lost his form, finding headlines reducing his reputation, even fans 'baying for his blood,' and each time, Lara found a way to bounce back to relevance.
There was this Aryton Senna-like energy, a very James Hunt-like flamboyance Lara exuded on the middle.
Each time he wielded that bat, took guard, flashed his famous grin, sported that perpendicular backlift and shuffled akin a dancing warrior putting bowlers to the edge of his sword each time his brilliance was questioned, Lara was live-wire, a very Michael Jackson-ish moonwalker on the cricket turf.
We learn from Lara that self-betterment is what we must strive for and that there's no bigger battle to be won than winning upon the self- isn't it?
So, suffices to say the Prince 'entertained', right?