Usually most Brian Lara innings, whether milestones or not have been defined by flair and by a sense of style. He is, to this day as many describe him, cricket's unrelenting genius. But if there were a knock that showcased both Lara's artistry as a stroke-maker and the sheer magnitude of his focus then it would have to be his 400 not out.
Wonder why Ian Bishop didn't exclaim loudly, "Remember the date, April 12, 2004!" Perhaps he didn't have to. It was all there in its awe-inspiring glory.
But 14 years from the date of its construction, Lara's statistical best has stood unmoved and unchallenged in the spectacle of international cricket. Even as much of cricket in the years hence has been consumed by transformation.
In these changing vagaries of time, one where cricket has drastically moved on having witnessed an era where Test greatness was considered telling of a batsman's virtuosity to exuding a culture where propulsion of T20s defines fortunes, there's evident risk about Lara's monument being misread or misjudged in its conception.
What we remember often in that 400 not out at Antigua Recreation Ground at St. John's- apart from it being cricket's tallest individual skyscraper- is that England were once again at the receiving end. Call it Lara nightmare or whatever you may. And that Lara was back to horsewhipping his opponents in the same ground where he'd lashed at them first. Back in time in 1994.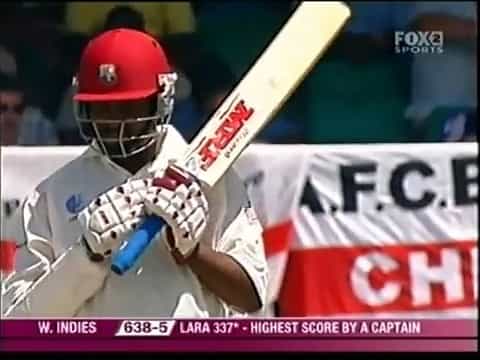 What we don't remember, however, is the existential crisis against which Brian Lara scaled cricket's highest Test peak. And if it may be added, perhaps one of cricket's most important innings; as enormous in size as defined by challenges.
Impassioned fans, caught in the statistical halo of Lara's grizzly construction may never zoom out of those 43 boundaries. Or those 4 sixes scored of just 582 balls or for that matter, the very fact that Lara batted with undulating rhythm and unwavering focus for nearly two days. That too, at a stretch signifying a whopping 778 minutes spent at the crease.
And that is precisely where we subdue the impact of Lara's effort.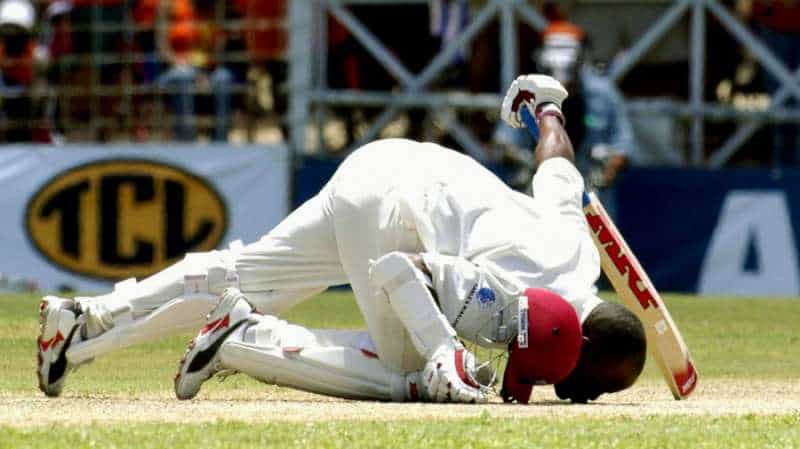 It must be added, that back in 2004, Lara's West Indies, continuing in the spiral decline were at the precipice of such astonishing mediocrity that falling beyond it would have required some effort.
Not that they weren't capable of it. But the fact that just 14-18 months ago, they had been hammered in an away tour to Sri Lanka and by a heavily one-sided margin. A few months later, Australia reduced them into a rubble in the Caribbean.
Throughout the period of continuous assessment, Lara was facing the music, much before he began producing some dynamite beats at Antigua. It were familiar signs that he had been no stranger to when back in 1999, just before his epic 153*, both his form as batsman and captain had been horribly lackluster.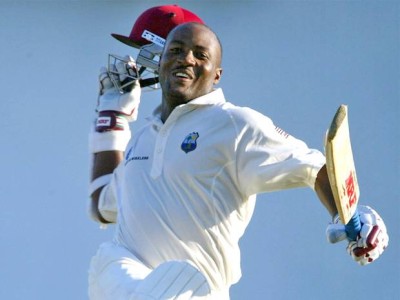 Everyone calling out his name; baying for his blood. Stands replete with protestors, agonised, rather pulverised by West Indies' brand of amateurism.
This time, nearly a decade and a half since he entered Wisden's coveted rankings having struck one of Test cricket's greatest knocks, dark clouds hovered all around Brian Lara once again.
So when critics and Lara has had a fair share of many, 'questioned' his desire to bat on and score 400 in Antigua, reaching Cricket's only quadruple hundred, they might be dealing with a momentary lapse of reason.
Here's what they ought to know.
Before entering the Antigua Test, England had one all three Tests- starting from Jamaica, Trinidad and Barbados. West Indies' form with the bat needed no introduction; rather not even a byline. That at Jamaica, there were 47 all out was a statement in itself. And, Lara's personal best before heading into St. John's was 36. He'd previously scored two ducks in the series.
So playing what may have realistically been his final inning- given West Indies board had had enough of Lara's mediocrity with the bat and abuses from locals about the team's abysmal state of affairs- Lara went on to compile a hundred, then a double hundred, then a triple hundred and that he was clearly batting for a draw, swept Gareth Batty toward fine leg for what Bob Willis described, "The most valuable single in the history of Test cricket" to reach his 400th run.
You ought to ask with a bowling attack that featured a Corey Colleymore and Pedro Collins with Tino Best for company, was Lara contesting for a Test win, had he not have gone on to score 400 and would've hung up with a double ton? Were his share of bowlers lanky intimidating enough quite like an opposition that had the likes of Simon Jones, Freddy Flintoff, Steve Harmison, Mathew Hoggard and, Ashley Giles?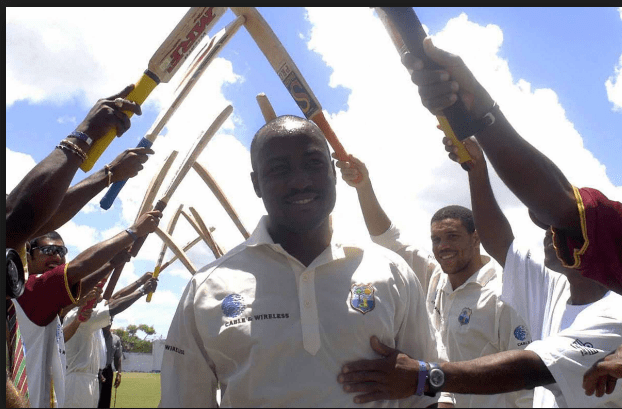 Lara's been in familiar situations before. His back against the wall and it would take a fourth grader in school to figure out, that when a kid has been bullied enough to a state beyond which lies absolute subversion and where you can't resist further, you have to fight ahead. In Disney's Lion King, Timba and Pumon in their cuddly chat with Simba usher promising words, "When the world turns the back on you, you turn the back on the world."
This wasn't a Disney movie. It was fiery, top-notch first rate Test cricket with a career and a team's further journey at stake. Lara wasn't against blood sucking zombies from outer space but against his own; the West Indians hurling the ultimatum: perform or perish
Which other player in the process of fending off a bowling attack on a flat deck would not have wanted to pile on the runs. Lara, in scoring 400 didn't commit a sacrilege. He saved, eventually by enforcing a draw, batting on with teammates who hadn't been in the best of forms a situation where for the first time in months together, the West Indies held an upper hand.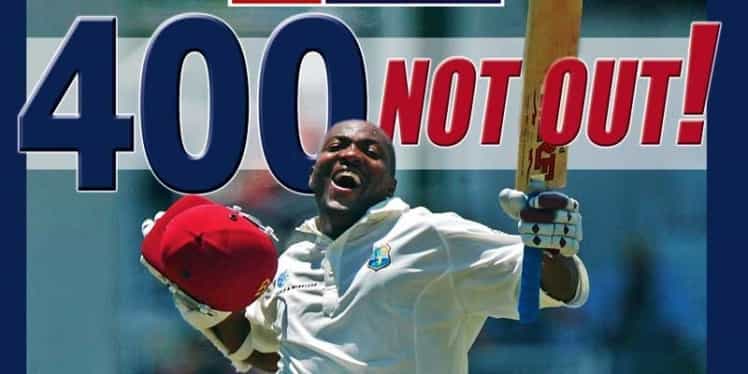 But perhaps, none of this would make as much as sense as the words of Sunil Gavaskar in appreciation of Lara's monumental epic, "try scoring a triple hundred in club cricket first and then call Lara's inning selfish."