The ongoing India v South Africa 2019 Test series has so far gone only one way. Team India looks too strong and vanquished the visitors in the both the Tests to take an unassailable 2-0 lead and thus clinch the 3-match series.
Test series has so far gone only one way. Team India looks too strong and vanquished the visitors in the both the Tests to take an unassailable 2-0 lead and thus clinch the 3-match series.
While South Africa showed some fight in the 1st Test, they were completely crushed in the second match at Pune by an innings and 137 runs.
This is perhaps the weakest South African unit that has played in India. Or perhaps, Team India is just too strong at the moment. Regardless, Virat Kohli and his men have given Indian cricket fans much to cheer about in the festive season.
The second Test itself was filled with several glorious moments to cherish. Here is a look at a few key takeaways from the 2nd Test between India and South Africa.
India's remarkable home domination: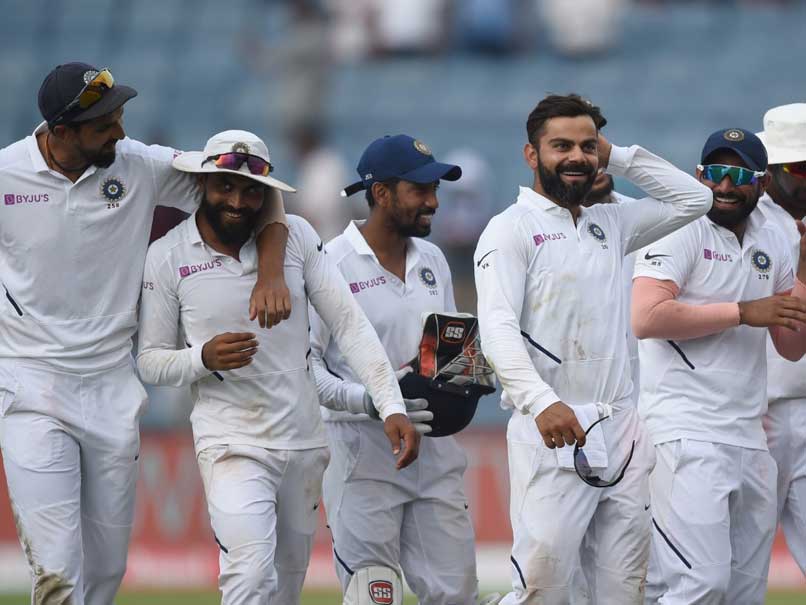 That India dominates at home is nothing new. Very rarely do teams from abroad come to India and manage to give them a fight. However, the current Team India under Virat Kohli's tutelage has emerged as an absolute beast on home soil.
They are virtually unbeatable on home conditions and have crushed all opponents that have come their way. After the 2nd Test between India v South Africa, India have now claimed their 11th consecutive Test series win at home – a world record.
The record was previously held by Australia who had 10 successive home Test series wins. But under Kohli, the Indian team has blossomed as an all-round unit with all bases covered.
They play like a fearless champion side and are not afraid of losing. Given their current form, it is likely that India's winning streak at home will continue for some time to come.
The majestic Mr. Kohli: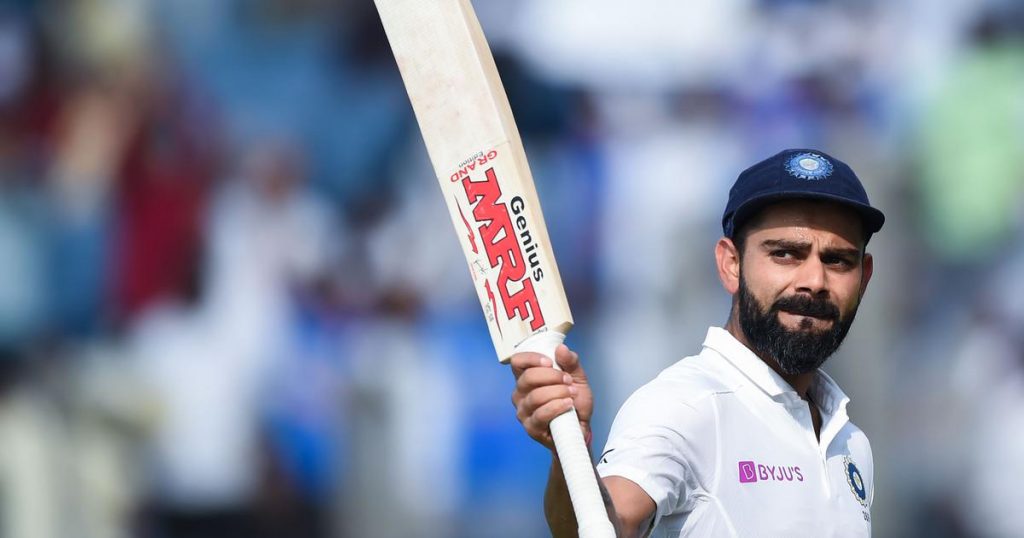 Captain Kohli shows his class once again – with the bat. His majestic unbeaten 254 guided India to a massive 1st innings total of 601-5 and helped put South Africa out of the game.
This was Kohli's 26th Test hundred and 7th double hundred – all of them have been scored between 2016 and now. Furthermore, Kohli now has more double hundreds than any other Indian batsman in history.
Virat Kohli also crossed the 7,000-run mark in the longest format of the game in the India v South Africa game. This hundred would mean a lot to Kohli as in the recent past he was getting to fifties but was not being able to convert them to three figures.  
This has come at the right time for the Indian captain and he can only go bigger from here. The records are hence piling up for majestic Mr. Kohli and it bodes well for Indian cricket.
India vs South Africa 2019- India's bowling unit has come of age:
In the 2nd Test between India and South Africa, it wasn't just India's two ace spinners – Ravichandran Ashwin and Ravidra Jadeja – who were dictating terms. India's pace bowling trio comprising of Ishant Sharma, Mohammed Shami and Umesh Yadav made a definitive impact in the Test match as well.
The three of them took 10 of the 20 wickets to fall. In the first India v South Africa Test too, the Indian fast bowlers had made their contributions. In fact, they have been much better than their South African counterparts Kasigo Rabada and Vernon Philander.
On the slow pitches, the Indian fast bowlers bowled their heart out and showed that the spinners aren't the only ones who will succeed on these pitches if you know the right lengths to bowl.
It can hence now be said that the Indian fast bowling unit has certainly come of age and has the ability to take 20 wickets in Test cricket anywhere in the world.
India v South Africa – Saha's time in the limelight:
Wriddhiman Saha had almost been forgotten until a few week back. An unfortunate injury and the rise of young and exciting Rishabh Pant and meant that Saha was relegated to the backseat.
However, after he was selected ahead of Rishabh Pant in the India v South Africa 2019 Test series, Saha got another opportunity to shine. And he did exactly that. In the two Tests so far, Saha been absolutely brilliant behind the stumps.
He has dived full-stretch to pluck out tough catches and has kept remarkably well for the spinners. In fact, Ashwin has been heaping praises on Saha's keeping.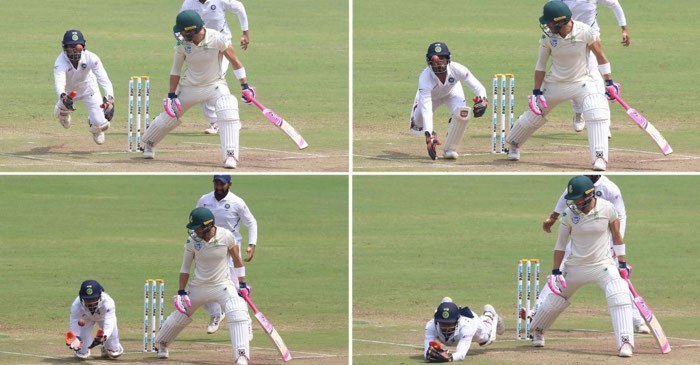 "It's a no-brainer to say that Saha is one of the best going around. I have hardly seen him miss anything from the rough and today you saw how he took Rabada's (missed) cover drive. It just indicates what good set of hands he has got," said Ashwin.
Wriddhiman Saha is 34 years old. There's nothing flashy or flamboyant about him. But he is easily the best Test wicket-keeper out there today. Possibly, one of the best Indian cricket has seen. His dives are so fluid.
So natural. Nothing extravagant. Yet so beautiful to watch. He also has great composure and never looks unsettled. Hopefully, Saha will be here to stay for now.
India v South Africa 2019: Mayank Agarwal – India's new opening star:
While Rohit Sharma took all the limelight in the first India v South Africa Test as an opener, another Indian opener has quietly but steadily made his mark. Mayank Agarwal has already scored 605 runs in 6 Tests at a healthy average of 60.50 with a double hundred and a hundred along with 3 fifties.
Mayank's career-best 215 came in the 1st Test versus South Africa at Vizag. He followed it up with a gritty 108 in the 2nd Test at Pune. The young batsman has shown tremendous grit, determination and gumption to establish his place as India's first choice Test opener.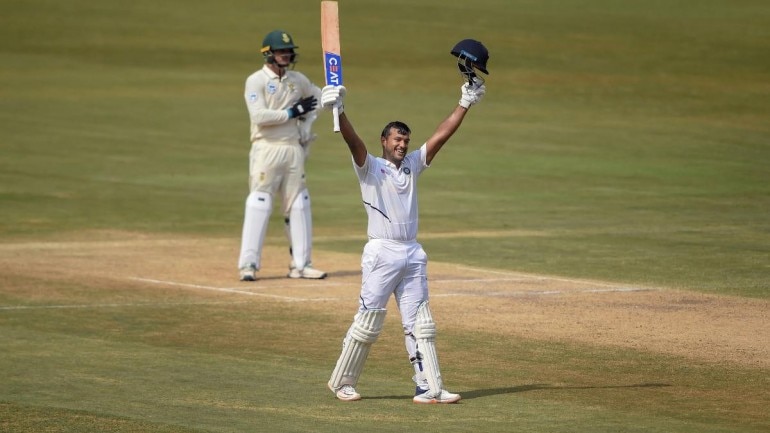 Mayank's name had been doing the rounds for a long time because of the truckload of runs he was scoring in domestic cricket. However, he wasn't getting the opportunity to get into the senior side.
Things finally changed for the Bangalore boy when he was selected on India's Test tour to Australia late last year. Mayank showed his promise with two stylish 70-plus scores. And now, he is blossoming as a Test opener and has given India a cushion at the top.
With the Test series against Bangladesh and New Zealand lined up, Mayank will further get to shine in the coming days.
Suggested Read: India vs South Africa Tests: A look at the key stats and records
What according to you were some of the other high points from the 2nd Test between India v South Africa? Was it Ravindra Jadeja's superb all-round show? Or was it the way Ravichandran Ashwin bowled through the match? Comment below.