New Zealand will rely on the promise and exuberance of the entire team to put their hands up if the 11 men are to cause an upset against a side that, it is needless to say, is contending with unmatched consistency and brute aggression.
We've seen the way New Zealand's opponents hammered some of the best in the business with disdainful ease in the recent times. Picture the clueless South Africans, the spirited West Indians, the helpless Bangladesh, and the powerful Australians!
Then, the fact that the Kiwis are missing out on some dashing talents of the class of a Trent Boult, Tom Latham, and Lockie Ferguson is destined to cause them nerves.
But does that mean that they don't have charismatic players in the line-up to cause an upset despite facing remorseless opponents in India? Well, nothing could be further from the truth.
Also Read: India tour of New Zealand 2020 – Schedule and Squad
As Williamson's men look to stretch their arms and biceps against Kohli's brigade, who are 5 important T20 players for New Zealand against India?
1. Tim Southee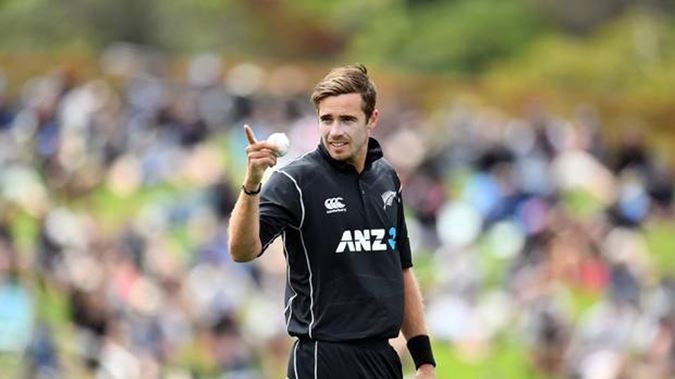 Inarguably, Tim Southee will definitely be among the most important T20 players for New Zealand against India. In the absence of his familiar and usual new-ball partner in Trent Boult, Tim Southee will be spearheading New Zealand's white-ball pace attack against an in-form Indian line up.
But that's not enough to say it all. Among the most experienced names in an impressive albeit depleted line up, one that's going to miss the services of Lockie Ferguson, Trent Boult and the likes, Southee will be a key member of New Zealand's key quartet of big match performers that includes Ross Taylor, Martin Guptill, and Kane Williamson.
That the home advantage will surely assist Tim Southee- the natural swing and movement often stifling the best batsmen in business- should be exploited neatly by New Zealand's reliable pacer.
That, at present, the lanky but gentlemanly Kiwi has 75 T20 wickets against his name speaks of his caliber. Furthermore, having played regularly against India, Southee will know the mindset of many Indian batsmen including two of the most premier stroke-makers in Rohit Sharma and Virat Kohli, the duo recognized as two of the modern game's best ODI players.
The truncated 20-a-side format should also give Southee a chance to stifle Indian batsmen, since not many have had the experience of playing on New Zealand turfs, with the possible exception of a Rohit Sharma and Ravindra Jadeja.
2. Kane Williamson
The ball may not travel far and wide when a Kane Williamson hits it, but it is punctuated with a sense of class and elan that only a few select stroke makers in the modern game can offer.
Someone who's a fantastic batsman as well as an excellent man-manager, it was Williamson who led the team to experience the surreal last year, albeit it being every bit exhilarating as it was bittersweet: making it to the final of the CWC 2019.
While Kane Williamson has 9 T20 fifties against his name, in a career where he's already accumulated 1,500 plus runs, if there's something that the mellow warrior from New Zealand would want then it would be the surge toward scoring meaningful scores consistently.
It's not for nothing that the charismatic and fluent right-hander is considered among the "Fab Four" in the current context. The gift for timing and the freak ability to place the ball in the gaps, often the grace with which he walks out to bat and the calmness with which he contests become the overtures to a bright Williamson inning, something New Zealand fans would hope to see in plenty in their last series in the summer.
3. Martin Guptill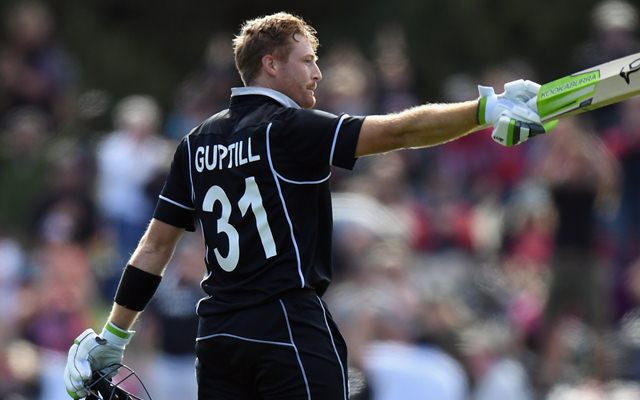 He didn't have the best of the years in 2019. It was a year where Guptill struggled for runs and looked vastly underpowered and unimpressive given the usual flamboyance and power-hitting that accompanies his game.
Not a batsman whose batting would remind you of anything artsy. But a fluent run-maker for a side that's regarded him and given him a platform to emerge as among the finest hitters of the white ball from the top of the order, there's something humbling about Martin Guptill, a man of a few words.
If the period post-his 2015 World Cup heroics, where a dazzling double century in the sport's premier competitions may have given an indication that Guptill's powers were waning, the days in the build-up to and during the 2019 World Cup only indicated that Guptill's best was perhaps behind him.
But that's just the kind of red-herring that bowlers should read as a disclaimer that anything can happen with one of the most unpredictable and palpable batting talents.
Someone who can immediately launch into the attack against any kind of opposition, Guptill, who's made lots of runs in England and in Australia will now want to relish the chance to up the tempo for a vastly depleted side against the comfort of batting on familiar, home turfs.
It would be very interesting to see how one of New Zealand's most important T20 players against India holds up to an attack that has the foxiness of a Jadeja and Yadav and the brute pace of Shami and Bumrah.
But a slight notice to Indian bowlers- Guptill, with over 2400 runs in T20s is the only Kiwi with not one but 2 T20 hundreds in the format.
4. Jimmy Neesham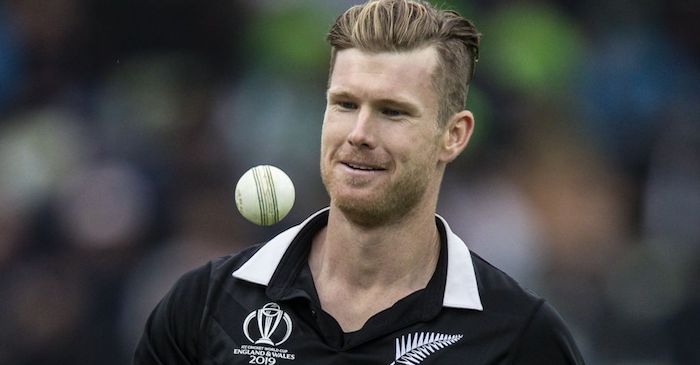 Exuberant and stylish, talented yet understated, Jimmy Neesham is going to be among the most important T20 players for New Zeland against India in these 5 T20s.
Perhaps in these years, Neesham, who was among the stand out performers in the 2019 World Cup, may not have been highly utilized in different formats struggled to emerge as the premium all-rounder the side always needed.
But his uncanny ability to make a difference with the bat and ball in the same contest makes him a Shane Watson in the making for a team that could really use one!
A kind of player who holds the talent to change the narrative of the game inside a single over, and doing both- darting big hits out of the park and producing one blow too many to upset a sturdy line-up the time for Neesham to shine is right here.
While he'll consider having not played too many T20 internationals in his career as a bit of a challenge to immediately make it count as if hardly playing against India was no less a challenge nonetheless, the stylish all round star for New Zealand will look to deliver the best.
What's more? You do well against India, clearly, the team to beat in international cricket and your graph as a performer rises a few notches, inching northward.
5. Colin de Grandhomme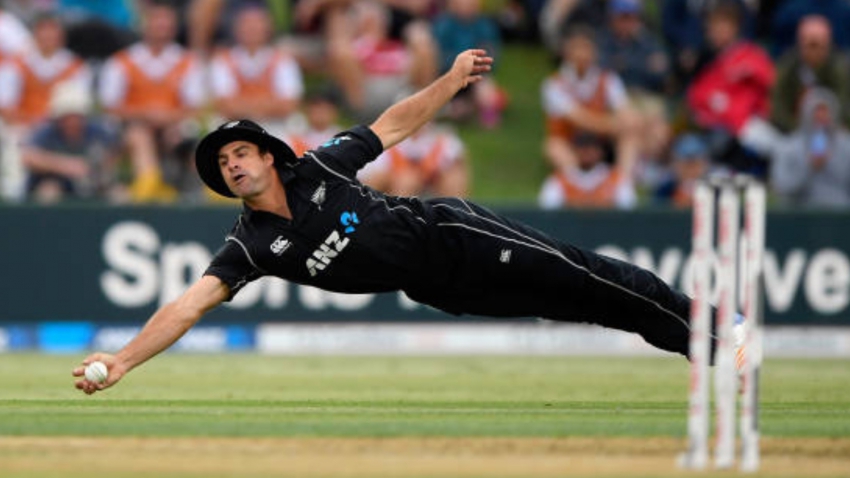 "Dutchie" as he's famously called will look to seize the advantage in the five-match T20 series, the first of his growing career. A quiet man but one with not modest but rich skillsets, Colin de Grandhomme will surely emerge as one of the finest and most important T20 players for New Zealand against India.
Perhaps it may not be incorrect to state it's presence of discerning all-rounders like Colin de Grandhoome and Neesham that make New Zealand glow and emerge substantive despite being challenged by the absence of noted talents that usually hold the fort.
In what should be an interesting series, Colin De Grandhomme will ideally look to reward the faith of his selectors who recently promoted him to the number 4 position in the line-up.
A strong fielder with a safe pair of hands and a bowler who can do more than simply roll the arm over, it could be De Grandhomme's series of reckoning against India, a line-up where successes are measured with more respect and plaudits, given New Zealand's opponents' strong all-round composition.
Also Read: 5 Important T20 Players For India Against New Zealand 2020 Series
The onus now rests in the hands of Colin De Grandhomme to stand up and make most of the opportunities he's going to be provided than resting with the "bits and pieces" cricketer tag that may often hurt his standing in NZ context.