Another series and therefore, another fresh opportunity for India to make it count. This time, however, away from the home comfort of flat decks and turning sub-continental wickets.
Can India, who are about to star in their very first 5-match T20 series, make it count against the hosts who are, well, more than just the dark-horses of the game?
If that's to happen, much of India's white-ball progress and prowess will rest in the exploits of some of the most daring talents in the shortest format of the game.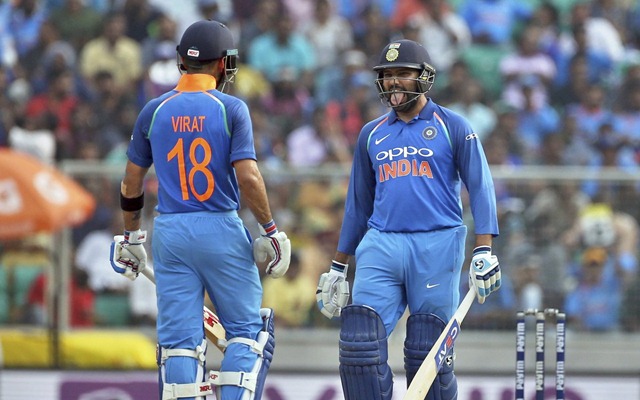 Interestingly, while much of our focus at this point is to ascertain the important T20 players for India against New Zealand, it's also essential to understand that one name, in particular, will be keen to make most of his New Zealand T20 debut, having never played a game before.
So can Kohli inspire something majestic down in New Zealand?
Also Read: India tour of New Zealand 2020 – Schedule and Squad
Let's visit the 5 important T20 players for India against New Zealand:
1. Sanju Samson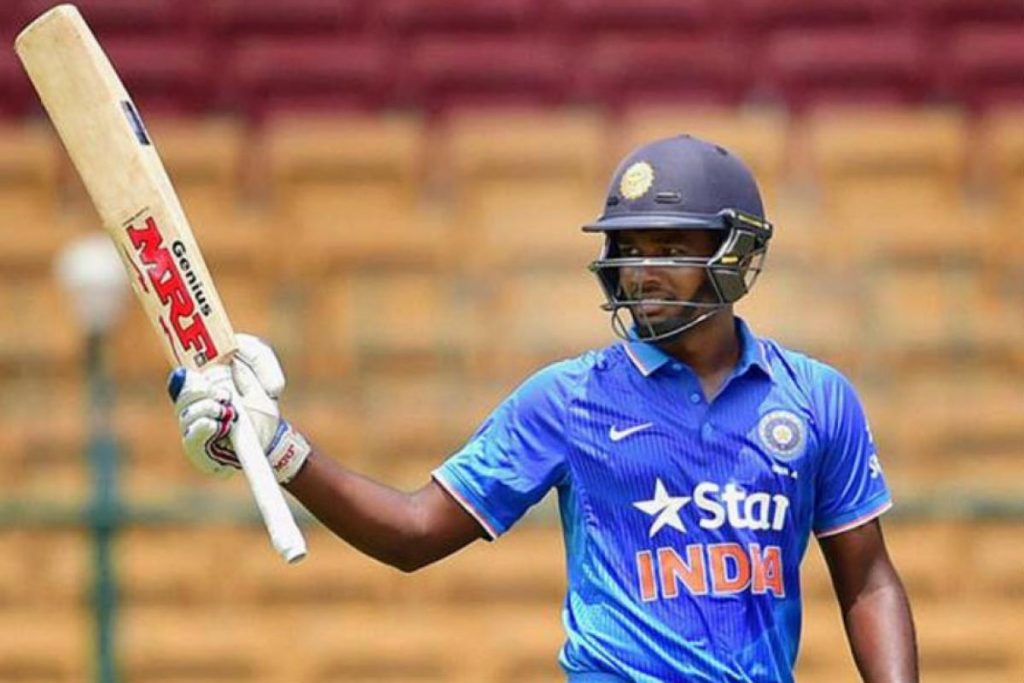 For someone who made a comeback to the national colors, albeit after the painfully excruciating wait for 5 long years- just think of it, it's half a decade- it didn't make for a very pretty sight to spot Sanju Samson return to the dugout on just the second ball of the only inning he played last year.
But thankfully, the one-off T20 that the famous Kerala batsman appeared in (at Indore) has been put on the backburner by selectors who've chosen Samson to replace the injured Shikhar Dhawan in the T20 leg of the three-format series in New Zealand.
But that leaves us with two probabilities. Will Samson actually play a T20 since KL Rahul has been in tremendous form with both bat and behind the stumps? Or will Samson get finally the chance that's been eluding him; that of playing a few games since it's a long series composed of 5 games.
But if the latter happens, something that'll be largely down to good fate thanks to the injuries that have sidelined some of the most experienced names in India's starry line-up, such as Dhawan, Samson cannot complain and will be keen to produce the goods with the bat. After all, that's the only way to do it since the side is bellied with talents extensively.
2. Virat Kohli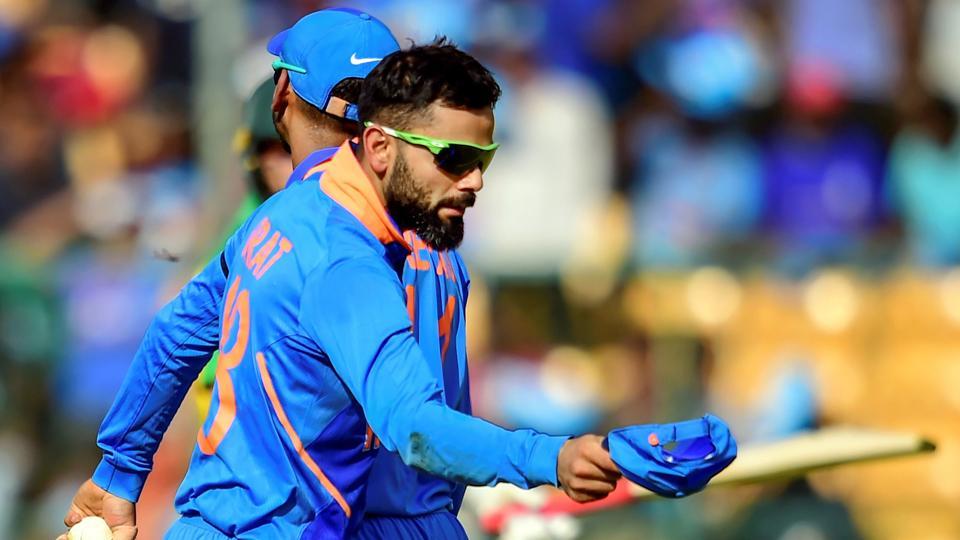 There are cricketers who need some description, some highlighting. Something specific to draw your attention. Then, there are cricketers whose name is enough; you needn't say more. In 2019, Virat Kohli emerged as the highest run-maker for India across formats, a whirlwind feat, something he had exhibited on many an occasion in the past.
But what should give a clear red-herring to New Zealand is that from 10 games, he compiled a massive 466 runs, scoring 5 half-centuries at an astonishingly good strike rate of 147, indicating just the kind of red-hot form the Indian captain was in.
It's highly likely that Williamson's discerning side may have seen another aspect of Kohli's game- the ability to carry his bat through an inning, exemplified by 5 instances where he emerged 'not out', in 2019. Should it be something that should concern the New Zealanders- well, you bet!
Truly speaking, it's needless to say that among the most important T20 players for India against New Zealand will be the dashing captain himself.
3. Rohit Sharma
Few batsmen thrill as much as they entertain quite like the 'Hitman' of India- isn't it? For someone who has against his name the playing experience of 104 T20 internationals, the name in itself spruces up a formidable challenge to teams anywhere on the cricket-playing region.
That, Rohit Sharma, who was the second-highest run maker for India in ODI cricket last year- indicating just the kind of form he's been in- begins his New Zealand challenge at the back of a match-winning ton against the Australians should serve Williamson's side a big challenge. Remember Bangalore's heroics?
What's most incredibly interesting about Sharma's abilities in a format he naturally excels in is the fact that no batsman, whether in his team or his opponents' has scored 4 T20 international hundreds. An aggregate of 2600 plus runs from just 96 innings indicates the incredible feat of a batsman who, with each passing game, underlines his class and competitiveness.
Perhaps not everyone is blessed with the sheer talent of making the big look easy. Even when Sharma scores the most fluent and powerful hits, it appears, he does with far less power than required by most premium shotmakers in international cricket. Can the great Indian batsman deliver for India in Kiwi-land?
4. Mohammed Shami
Today, truth be told, you just cannot imagine the Indian bowling line-up in the absence of Mohd. Shami, who'll definitely be among the important T20 players for India against New Zealand in the shortest format contests. The ability to pick wickets constantly make Shami second to none in the contours of being quick and effective.
What's more? Few bowlers have enjoyed the kind of form Mohammed Shami enjoyed in the last year. Until a few days ago, in 2019, much of the focus toward the year-ender was about Shami's impressive and loaded stack of wickets, collected through searing pace and nagging accuracy in either form of cricket.
Clinching 33 wickets in Test matches and 42 in limited-over internationals made Mohammed Shami a big threat. What's more? The quiet but effective troubler of batsmen has already announced his intentions for the near year, claiming an impressive tally of 7 wickets in the recently-concluded ODI series versus Australia, where Finch's team was capped by a match-winning performance of 4 wickets in Bangalore's deciding contest.
While surely playing Shami is a tough ask in itself, but that the genuine mover of the ball may possibly wreak havoc thanks to the windy and swinging conditions at New Zealand will hopefully make things even better for Kohli's team.
Well- tough days ahead New Zealand batsmen?
5. Jasprit Bumrah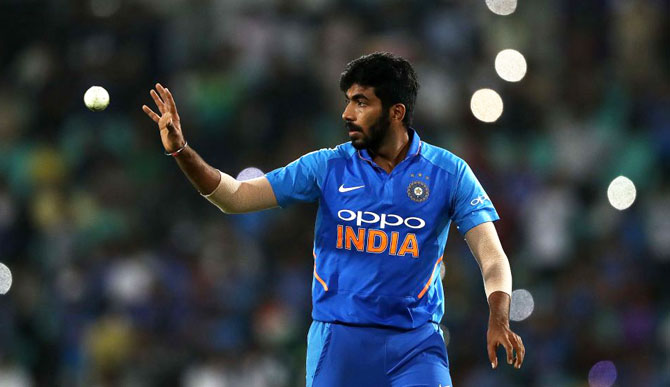 Needless to say, one of the most important T20 players for India against New Zealand, Japrit Bumrah recently got back into the international scheme of things. Yet, there was hardly an inch of pace that the 26-year-old pacer seemed to have lost, despite coping with a serious back scuffle that had nearly derailed him for a good period of over a quarter of a year.
One of the keenest exponents of the cleverly executed slower bouncer, Bumrah's experience of playing loads of T20 internationals will keep India's bowling hopes on the right track.
Other than that, Bumrah's penchant at delivering the deadly yorkers, an ability that has made him a threat, time and again, will keep him in good stead. The early dismissal of New Zealand's top order, bolstered by someone like a Martin Guptill will be what the fierce right-armer will aim at. Then, should India find a way to get Kane Williamson early into the New Zealand inning, the sight will offer a handsome scope to keep the finest batsman in the Kiwi line-up under pressure.
But if you were wondering whether Bumrah's lean frame and the abilities to do magic with the white ball were the only captivating sights in white-ball cricket, then think again. It's his consistency at bowling miserly spells, often even in T20 internationals that make him a standout. An economy of a little over 6 highlights why he stands out.
Also Read: 5 Important T20 Players for New Zealand For India Series
Above all, it will be interesting to see how Bumrah- a lethal beauty with the white ball- fares in his first comprehensive 5-game T20 series in Kane Williamson's land.