Cricket excites like no other sport. And especially when two teams are involved with one another bringing to the fore the mouthwatering prospect of seeing unadulterated and passionate cricket like no other force in the world, then things take an even more exciting turn.
For decades now, Australia and South Africa happen to be two flourishing sides, which have entertained and inspired awe. The yesteryears saw the likes of Barry Richards and Allan Border, Ian Chappell and Andrew Hudson emerge as the stand out heroes from the respective sides. They would later pave way for timeless heroes on either sides with the likes of Allan Donald, Jaques Kallis, and Shaun Pollock contesting fire to fire as they'd tackle a marauding force of Aussie cricketers such as the Waugh brothers, Shane Warne, and Glenn McGrath (to quote just some of the greats). Likewise, a lot was expected to from audacious battles between the likes of Rabada and Smith, Labuschagne and Maharaj, Faf and Starc in what was to have been Australia's tour of South Africa 2021. Alas, that shall not go ahead.
You read that right unfortunately and there's nothing that may anytime soon reverse the fate of the originally planned Australia's tour of South Africa!
While the COVID 19 fears in the Rainbow nation are suspected to have played the spoilsport in the forthcoming Australia's tour of South Africa 2021, it is believed that no major reshuffle can be expected anytime soon to bring to loggerheads to giants of world cricket.
On the one hand, South Africa would loved to have taken on the Aussie challenge donning the whites, having bounced back strongly (in their last series) post their T20 series loss with a convincing ODI win, Australia, would certainly have loved to test the Protea fire!
Interestingly, here's what the recent news reports are saying in the context of the series that now stands cancelled:
Australia pulled out of their Test cricket tour to South Africa Tuesday citing an "unacceptable" risk to players with the coronavirus rampant in the country. Coach Justin Langer's men were due to play three Tests against the Proteas, and Australia named their squad last week with the intent to fly out this month. But the situation became untenable with the outbreak in South Africa accelerated by a new variant said to be more contagious than earlier strains of the virus.
Also Read: Should Banning Of Bouncers At Under-18 Players Be Made Legal? A Concussion Specialist Answers!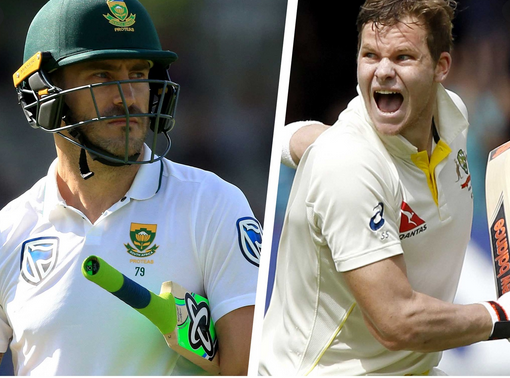 The series between the two forces, one being looked forward to with bated breath would have given crowds the massive opportunity to witness the continuity of Test cricket in South Africa, after the home team battered the visiting Sri Lankans recently, an event during which former captain Faf du Plessis outperformed his caustic critics to a career-best 199.
It's worthwhile to note that the last that the two forces locked horns in Madiba-land was in 2018 when South Africa registered a brilliant series win over a Smith-led side that went on to register massive losses, such as the 322-run defeat at the Third Test, Capetown (where Elgar registered a brilliant 141 and Morkel's fiery fifer stole the show).
Also Read: Concerns Over New Australia's Tour of New Zealand? NZ Cricket Chief Offers Answers!
Sadly, none of that verve of fascianting cricket would be on offer at least for some time as the (forthcoming) Qantas tour of South Africa stands delayed indefinitely.
When might cricketers return to the field wearing whites once again here in South Africa- is something all would love to know.