It is clearly the most eminent T20 international league in the world, one which is watched massively and widely around the world by an audience that does not only comprise Indians. It is, in a way, the undisputed leader of all T20 leagues based on a franchise format. It's run continuously for a long streak, so much so that on its current run, it has reached the thirteenth season. How is that for the long run, you might ask!
The IPL in 2020 promises the same level of adrenaline and boundless excitement that it offered way back in time, around 2008, when under ebullient captain Shane Warne, the Rajasthan Royals lifted the crown.
Now back and gladly so, in a year where the pandemic has wrecked a vital blow to all sporting action (not just cricket)- there is not much of a surprise as to why the IPL was being cheered on for such a long time.
The eight big teams with an impressive array of batting and bowling talents have created the much hyped noise down in the Dubai heartland in the desert. And with that, one can safely say that all the cricketing excitement that had deserted millions of eyeballs around the world has been rescued by big non stop action.
So much so that the IPL in 2020 evidenced a massive number of fans logging on from different parts of the globe toward the curtain raiser. The first game, as per normal, was the massively-anticipated clash between the Mumbai Indians- four time winner of the prestigious event- and the Chennai Super Kings.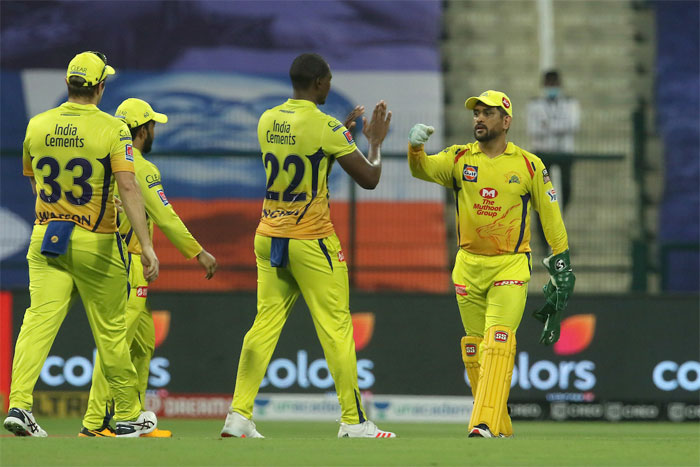 A fantastic competition wherein Rohit Sharma's commanding team met its match in MS Dhoni's army of men who epitomize the 'never say die' spirit.
This brings us to the question that just what was the overall viewership generated by the opening game of IPL in 2020?
Any clues? Any ballpark figure in your mind! Well, guess what- the actual number is a truly mind-numbing one, truth be told.
So apparently, no fewer than 20 crore people watched the season opening clash between the Chennai Super Kings and the Mumbai Indians in the 13th edition of the famous Indian Premier League. Can you imagine the magnitude of that figure!
Says a lot about the sheer popularity of the king of all T20 competitions around the world, isn't it?
Even as the tournament is currently being held behind closed doors in the UAE, with there being absolutely no spectator present in the ground, the fact just the opening contest generated that monstrous viewership number alone explains why IPL is so revered. This is when among the other popular teams- KKR haven't even walked on the ground yet.
Also Read: IPL 2020 Schedule
Just what might happen when other marathon games in the famous marquee take place, such as Chennai against Kolkata?