He has been a legendary cricketer in the firmament of Indian Cricket. He's been a former captain of the Indian national cricket team. He's even participated in contemporary T20 cricket's most fashionable and popular T20 league: the Indian Premier League. And now, he's going to serve in the capacity of the head coach of one of the most exhilarating sides in all of the IPL. Few cricketers are as successful as they are humble as Anil Kumble.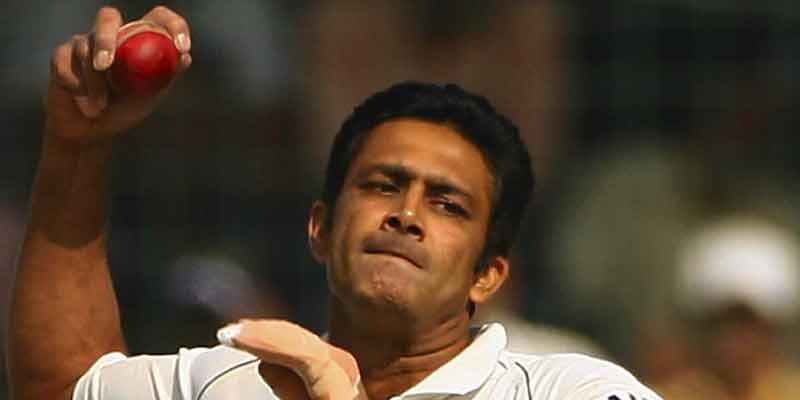 Focused, determined, and successful- Anil Kumble inspires as much as unites the cricket world in a wave of respect. A few hours back, it could be said, Anil Kumble reached yet another memorable step in his cricket career post-retirement from the Indian team.
Kings XI Punjab have decided to sign Anil Kumble as their head coach for the 2020 season of the IPL, which will mark the thirteenth season of the famous T20 franchise league in India.
Here's what happened:
The former Indian coach is KXIP's fifth coach in five seasons. The development was confirmed by franchise co-owner Mohit Burman, who said the former Indian cricketer has been put in charge of KXIP's all-related affairs.
This will be Kumble's third stint with an IPL franchise. He mentored Royal Challengers Bangalore (RCB) after retiring from all forms of cricket. He also mentored the most-successful IPL franchise, Mumbai Indians in 2013.
But it could be said that the road ahead for Anil Kumble would be as challenging as it would be exciting. And here's why.
So far, Kings XI haven't yet managed to lift an IPL title despite having the services of some of the most stylish and audacious talents in all of the cricket world. The likes of Ravichandran Ashwin, George Bailey, Chris Gayle, Yuvraj Singh, David Hussey, Virender Sehwag have all represented KXIP during different intervals of their IPL journey but all of them have failed to help Punjab lift a title.
One supposes that among the many goals that Anil Kumble- a veteran of 18 years, someone with an overall record of 956 international wickets- would want to achieve would be to better this statistical anomaly for the Mohit Burman-owned franchise.
Among the other crucial responsibilities that Anil Kumble could be expected to shoulder would be selecting the future captain of the Punjab side for the new season. This will be a key decision in the absence of Ravichandran Ashwin who led the team in the 2019 edition of the checkered T20 league.
Indian Express elaborated on new 'coach' Kumble's appointment and happened to share:
The 48-year-old was among one of the members of the inaugural Euro T20 Slam advisory committee. However, the league was canceled due to financial constraints.
KXIP have also brought West Indies great Courtney Walsh on board as a talent scout, pretty much like the long-time association former India coach John Wright has with Mumbai Indians.
It's worthwhile to remember that the iconic leg-spinner first broke out in the IPL for the famous Royal Challengers Bangalore unit, where along with another stalwart of Indian cricket, Rahul Dravid, Kumble was able to deliver some exquisite bowling performances.
Suggested Read: Anil Kumble: Staggering Records Held By "Milestone Man"
His most impressive and fondly-remembered bowling performance would come almost a decade back in time, during April 2009 when against the defending champions Rajasthan Royals (who won the first edition of the IPL), Kumble was able to clinch a fifer, conceding no more than 5 runs.