The spirited player has been an important part of Indian cricket team in the past decade. Gautam Gambhir has always been exceptionally dedicated to his game. Along with his dynamic opening partnership with Virender Sehwag, his contribution to fill the shoes that were to be vacant in the middle order of the team is commendable.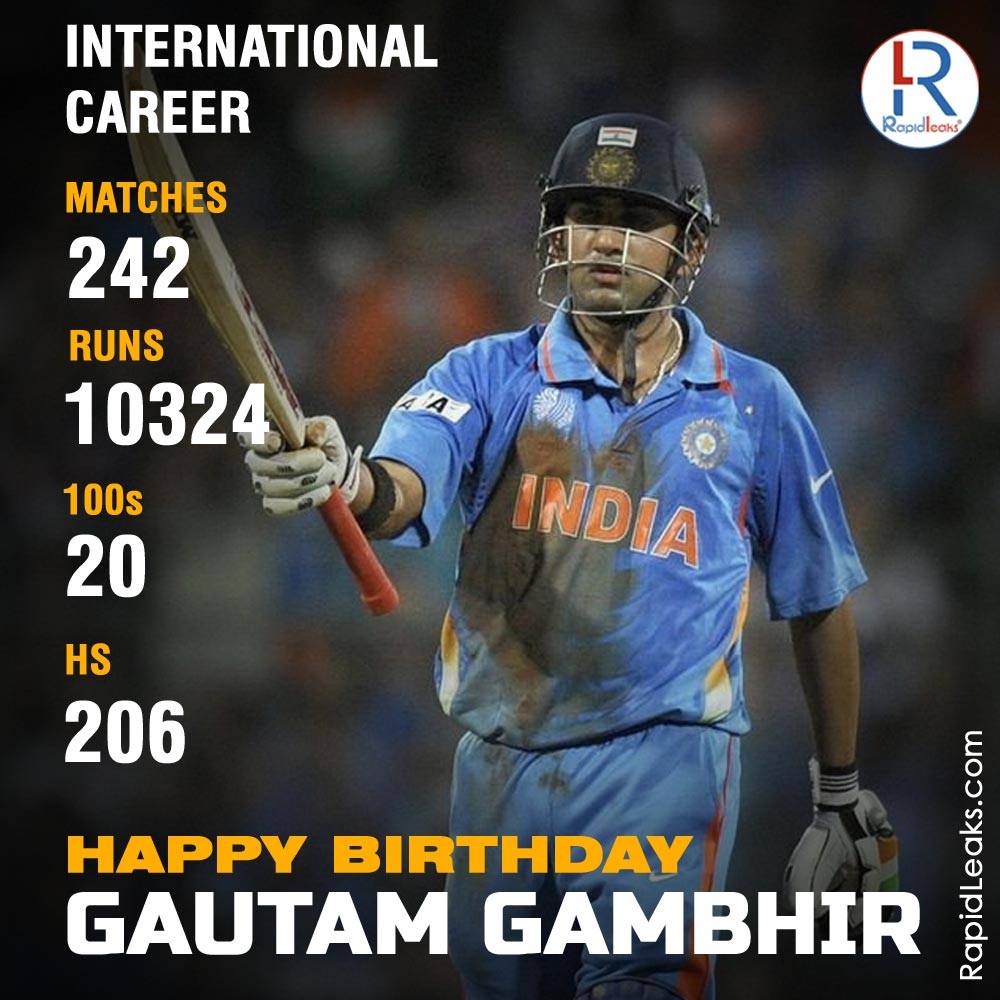 This spirited cricketer made his One Day international debut in 2003 against Bangladesh. His expansive career as a cricketer spanned for 15 years wherein he got many achievements to his name. In 2018, Gambhir officially announced his retirement from all forms of cricket and that marked the end of his career. Later in the 2019 he joined hands with Bhartiya Janta Panty and contested in elections from East Delhi seat wherein he was victorious.
During his most productive years (2008-2009) he has proved that his batting can take team India to the other level of the game. His achievements and sheer efforts for the cricket led his fans to respect him.
Gautam Gambhir is not much of a speaker but about cricket he has spoken as a true cricketer.
Here are 9 Quotes By Gautam Gambhir Defining His Love For Cricket:
1. Want To Know Me? See My Toothbrush!
2. Generous At Heart – Quotes By Gautam Gambhir
3. Cricket Anytime..
4. Thriving Energy – Quotes By Gautam Gambhir
Suggested Read: Top 10 Quotes By MS Dhoni That Portray A Thinking Man, Cricketer And Leader
5. It's My Way Or My Way
6. Credit Goes To All
7. I Want It All
Suggested Read: 10 Quotes on Virat Kohli That Prove Why He's An Extraordinary Cricket Player
8. I, Me, Myself….
9. India!!!!! India!!!!!
Being one of the most followed cricketers, no doubt Gautam Gambhir is very famous. He has earned this reputation by the hard work he has shown on field and this is clearly visible by his achievements. 14th October is the day when this great cricketer was born. We wish Gautam Gambhir a very happy birthday and success in his future.
Gautam Gambhir Career Stats
Format
M
Inn
NO
Runs
HS
Avg
SR
100s
50s
Test
2004–16
58
104
5
4154
206
42
51.5
9
22
ODI
2003–13
147
143
11
5238
150*
39.7
85.2
11
34
T20I
2007–12
37
36
2
932
75
27.4
119
0
7
IPL
2008–18
154
152
16
4217
93
31
123.9
0
36
Follow us on Facebook, Twitter and Instagram for more updates. Don't forget to like and share. Do tell us your views in the comment box below.