What's the first thing that strikes your mind when you hear the name, Virat Kohli? Most probably, the backbone of Indian Cricket Team or the run machine? Some consider him as a modern-day great while few hail him as King Kohli, the greatest of all time. Virat Kohli is regarded as the best in the world and has acclaimed kudos across the world. Here we have amassed a few Quotes on Virat Kohli to prove the statement. Over the years, the flamboyant Delhi lad has shattered many records and is on the groove to become the greatest batsman ever.
From that middle finger flip in Australia to pacifying his teammate Ravi Ashwin against England, Virat Kohli has matured a lot over the years. The Cricket fraternity backed Virat Kohli after James Anderson's 'Naive' remark. Without any doubt, he is a batsman with par excellence who has scored against every side. The unparalleled Indian Skipper has mastered every format with his dexterity to score runs.
Quotes on Virat Kohli which substantiate why he is the Boss of Cricket:
#1. When the Prince hailed the King.
#2. Beyond Belief.

#3. One of our favourite-
quotes on Virat Kohli

#4. Greatest of all Time?

#5. A Match Winner.
#6. Attitude is Everything.
#7. When the legend himself accolade.
#8. Kohli – A Genius.
#9. Run – Machine Kohli .
#10. Prince of Indian Cricket.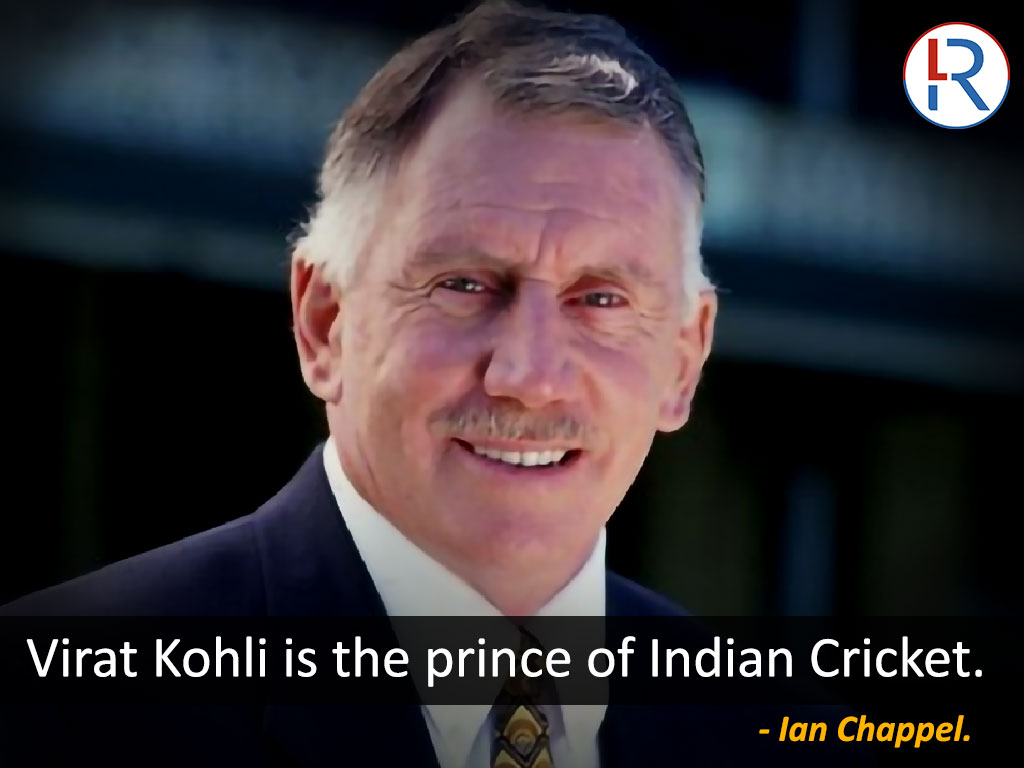 It's an astounding fact how Virat has emerged as the best despite facing many hurdles in his personal as well as professional life. Virat has 35 ODI centuries under his name scored at an unreal average of 58. Virat Kohli is the fastest to score 9,000 runs and it's just a matter of time when he will cross the 10K mark and become the 13th batsman to achieve this feat.
Also Read: Will Virat Kohli Play For Another 6-7 Years?
These quotes on Virat Kohli definitely prove why he's rated so high.