Wrist tattoos never go out of trend. Be it, women or men, wrist tattoos are almost on everyone's to-do list. However, you would want to scar your body with something that doesn't mean something to you. After all, to go through all that pain should be worth it because a wrist tattoo may appear small but it does stay on your body forever.
There may be many wrist tattoo ideas on your mind but when it comes to choosing between many designs, it always leads to confusion. So, before you go on and ink your wrist.
Check out these cool wrist tattoo ideas and their meaning. 
1. Inspirational Words
What can be more interesting than an inspirational word? You can get inspired by just looking at it all day long and such words also make a great impression when you explain it to others.
2. Arrows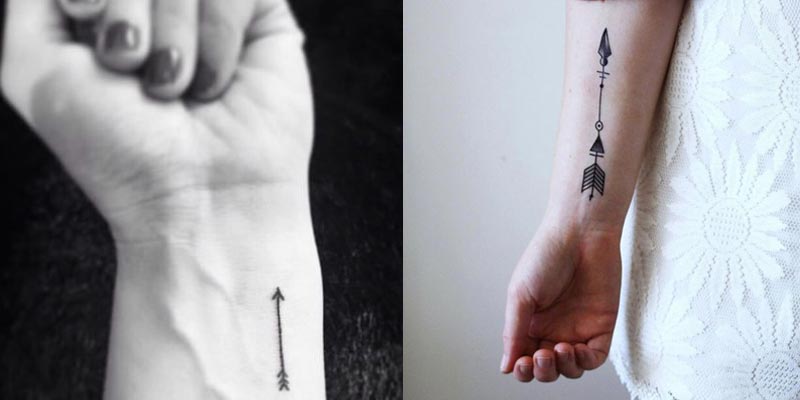 Arrows make one of the most interesting wrist tattoo ideas ever. They have a lot of symbolism and you can choose among them according to your preference.
3. Birds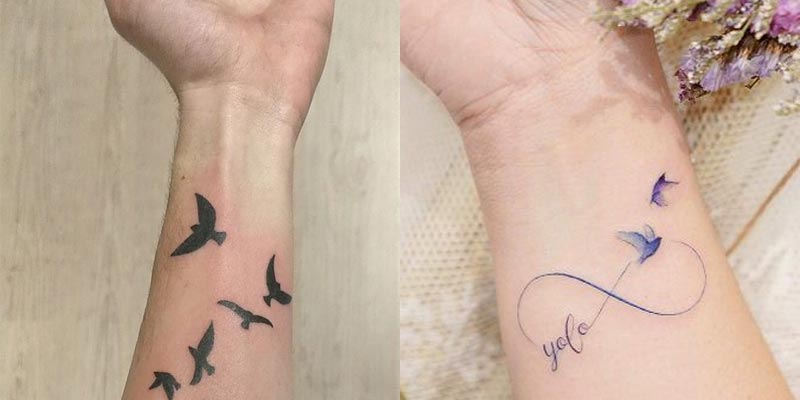 Birds to have a lot of symbolism. They refer to freedom and best of "Carpe diem". You can choose a single bird or a group of them.
4. Flowers
What can be more adorable than flowers when it comes to a tiny tattoo. They look beautiful on wrist and you get to choose your favorite flower.
5. Invisible Tattoos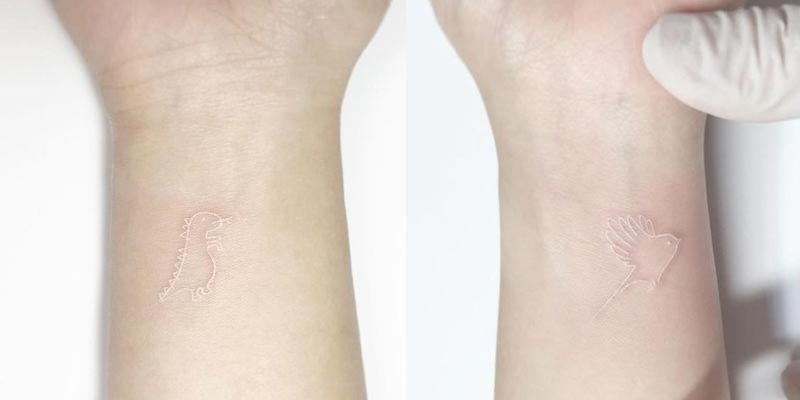 White ink tattoos are a rage these days. You can choose any symbol of your choice and get it inked.
6. Animals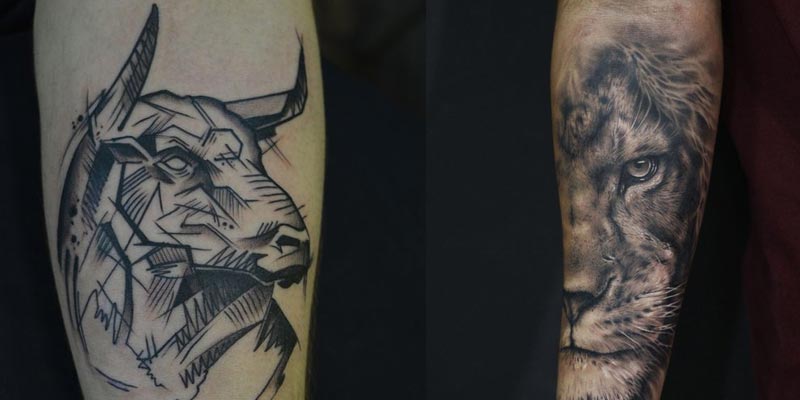 Doesn't matter if you are a dog lover or a cat lover, animals are one of the best options for wrist tattoo ideas. You can get your favorite animal tattooed on your wrist.
7. Travel Tattoos
If you are a travel enthusiast then the world is your playground. You have multiple options here from maps to backpacks.
Also Read – Check Out These Small Tattoo Ideas For Men That Are BADASS In Every Way
8. Love Tattoos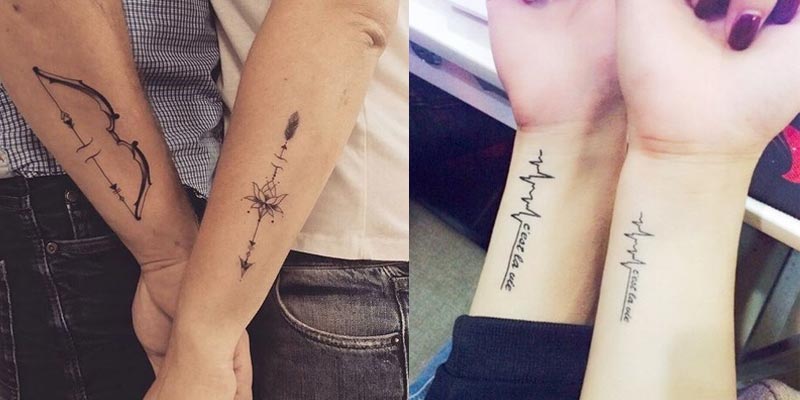 Ahh! What can't you think of when its about love. Cute little hearts, the word itself, the name of your lover or the date of birth. Love tattoos make one of the aptest choices for wrist tattoos.
So here you go. We hope you get what you are looking for and if you also have some cool fun ideas, do let us know.