There are a very limited amount of accessories that men get to play around with which is why every piece on there has more significance to them than anything else. One of such accessories are watches and there are some of the most expensive watches in the world that cost so much that they can feed a family for generations to come.
These timepieces come from different brands, designs, have different stories attached to them and most importantly, look stunning in each and every sense. Along with all of this, they cost shit tons of money, money that everyone can only dream of having one day. Some watches in this world can actually feed a family of 10 for generations to come, with the money attached to them.
Today, we decided to not only center around the concept of such watches but also list some of the most expensive watches in the world, so that more and more people can get to know about them. There are certain watches on this list that are so expensive that they actually amount to the money that I would be able to make in my entire life, sounds fancy? Well, they even look fancy, just keep on reading and you'll get to know all about them.
Here the list of Most Expensive Watches In The World 2019
1. Paul Newman Rolex Daytona – £13,500,000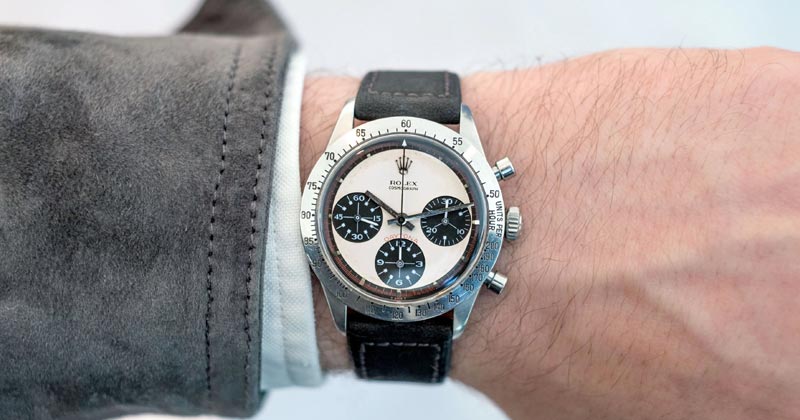 Rolex is considered to be one of the most expensive brands in the world and this particular watch from them is popular for being one of the most expensive watches in the world, all because it has some special history attached to it. This was a gift to Paul Newman, in 1968, from his wife Joanne Woodward (and it's engraved with the message "Drive Carefully" in reference to his love for racing). This is still considered to be one of the most essential holy grail timepieces among watch collectors and Paul Newman fans.
2. Audemars Piguet Royal Oak Grande Complication – £741,600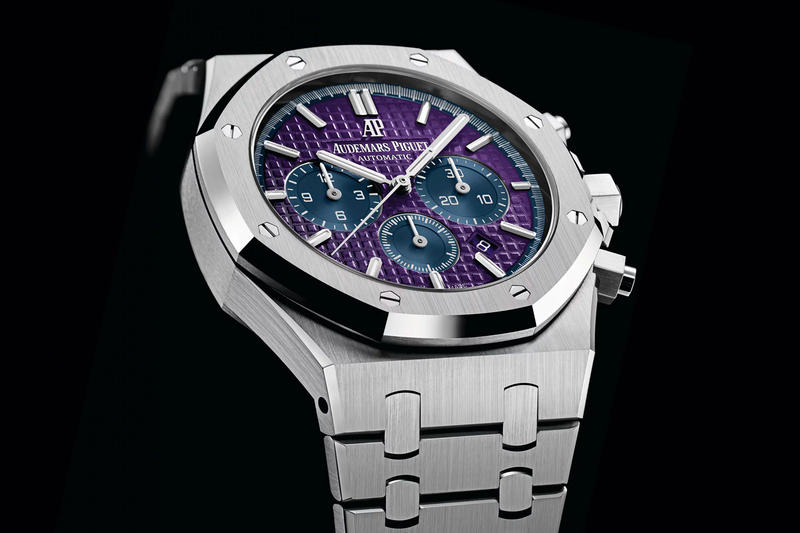 Every watch connoisseur is well aware of the existence of Audemars and their craftsmanship that has been praised and favoured for decades now. They are known for their head-spinning cocktails and features, all assembled beautifully in a single watch, however, nothing could even come close to their 'Grande Complication' which is undoubtedly the best till date. The fiddles inside are all hand-finished, bead blasted and cut-out with polished bevels, along with a super stylish matte feature underneath it. All this and much much more makes it look absolutely stunning.
3. Franck Muller Aeternitas Mega 4 – £1.8 million
This is one of the most expensive watches in the world that is studded with 36 different complications ('features' in watch language), along with 1,483 individual components and a 1,000-year calendar and a wealth of other eclectic features. This particular watch has been named as the "Master of Complications" that can make any watch maker's mind go "WOW". This piece has an unprecedented number of utilities in it which makes this a beauty like no other. Every watch enthusiast should at least be able to hold this beauty in their hands to understand what true craftsmanship and mechanics actually look and feel like.
4. Patek Philippe 5004T – £2.98 million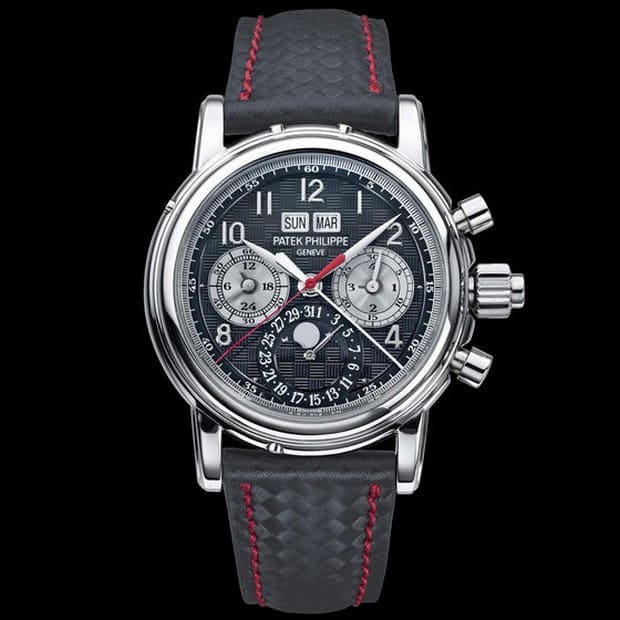 Patek Philippe is another one of the most expensive watch brands in the world because of which they have more than one mention on this list of most expensive watches in the world. This particular piece, known as Patek Philippe 5004T is a one-of-a-kind piece which was introduced in 2013 and was actioned at this breath-taking price. 500 4T is the only titanium version of another beautiful-but-now-discontinued piece 5004 collections. This one has a sportier and colourful look, in comparison to its original piece, but nonetheless, it looks stunning.
5. Patek Philippe 1518 ref. 1518 in steel – £8.9 million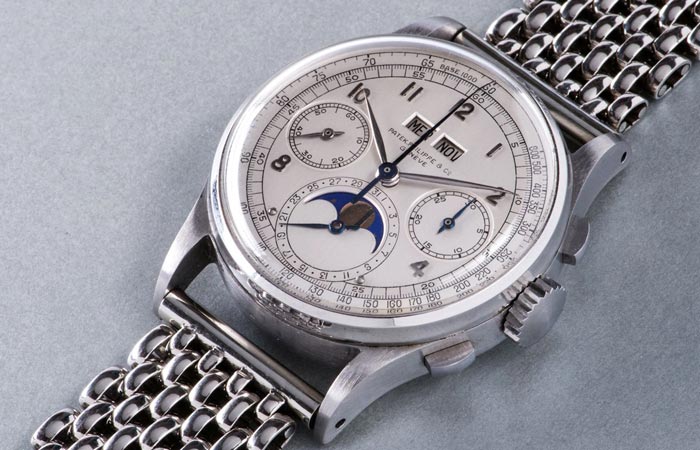 Another great Patek Philippe piece in this list of some of the most expensive watches in the world and this one is pricier than the last one, also, more amazing than it. This particular watch is considered to be the king of watches for any and every watch collector. They know about the existent of it, the gravitas of it and more importantly, the price of it. There were only four pieces of this particular watch made in 1941 and it actually was the first watch to have a chronograph and perpetual calendar in it, which was a very big deal back in 1941. This is probably the reason why it was auctioned at £8.9 million at Philips in Geneva, Switzerland.
6. Breguet Grande Complication Marie-Antoinette – £25 million
This particular watch – Breguet Grande Complication Marie-Antoinette – can simply be called the most expensive watch in the world due to the whopping number attached to it. This watch was made for Marie-Antoinette by her mysterious lover and the work on it was started in 1782 by Legendary horologist Abraham-Louis Breguet and his son finished the project in 1872. The watch is encased in gold and the glass showcases the intricately detailed mechanism inside which was based on the most revolutionary technologies of that time. However, Marie-Antoinette was never even able to see the watch as the project completed almost 34 years after her death. The watch was then stolen in the late 1900s from a museum in Jerusalem and only re-emerged in 2007. Now, this grandeur piece is locked in the L.A. Mayer Museum and waiting for a rightful owner with 25 million pounds.
Also Read: Best Watches for Men under Rs 5000
These were some of the most expensive watches in the world and there is absolutely nothing that can match them. Just think about what the person who gets an opportunity of wearing them, must be thinking.