With Coronavirus taking the entire world's population to stay at home and work from home we have currently more people working from there than ever. However, if you're one of the people who have never really adjusted well with the working from home scheduling and don't know how to go ahead with it then we have some really helpful work from home tips.
These tips and tricks basically help one in navigating the right or best things that they should be doing to keep their productivity intact and to not get easily distracted. Since our homes are our personal spaces we tend to be very chill and relax which can easily hamper our work and how we approach it.
These are the exact problems that we'll try to find a solution to, in this work from home tips. Plus, it also includes a few additional things that one needs to keep in mind to maintain their sanity and not go crazy while staying in their homes.
Keep on reading to learn more:
1. Building A Permanent Work Space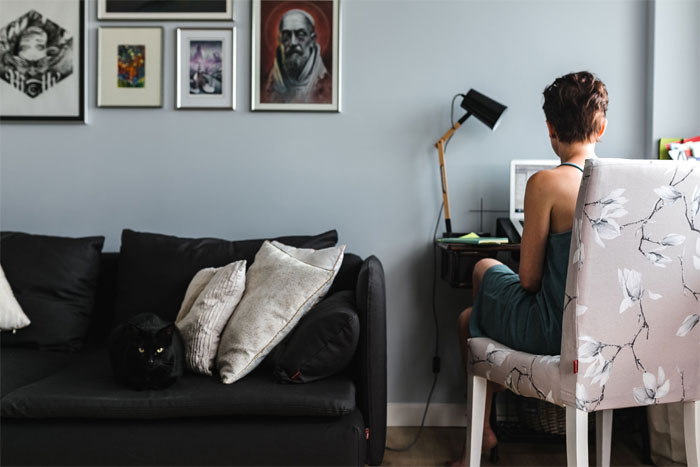 Creating a space that is completely dedicated to your work and your work from the home schedule is very important to connect with the whole mood of working from home.
2. Invest In Comfortable Office Furniture
Another one of the most important work from home tips is to invest in comfortable and designated office furniture which will not hurt or compromise on your health since you've to spend long hours on that space and you need to be comfortable in that state.
3. Setting Work Hours
One of the biggest disadvantages of working from home is the complete neglect of working hours. When you're working in a physical space, i.e. office, you tend to follow set work timing whereas, working from home can put the entire clock space aside. This is doing no good for anyone. So, set designated work timings and adhere to them for the best results.
4. Major Productivity Hours
One of the best work from home tips is to find your productivity hours and work specifically around them. Now that you have got the opportunity to work from the comfort of your home, try to find the hours when you feel like your most productive self and set your designated work hours around them.
5. Create A To-Do List
Research says that whenever we assign ourselves a set of tasks to accomplish and write them down, our chances of actually doing that grow two-folds which is why to-do lists are wonderful. Create a list in the morning and then move forward with your day, cross off the tasks you've completed and trust us, by the end of the day you'll feel like a productive person.
6. Dress The Part
Another one of the great work from home tips is to actually dress the part like you're physically at that place. Working in PJs will always keep you feeling comfortable and gives a sense of home which is one of the biggest productivity killers, at least for most who dress up and travel to work every day.
7. Follow Your Morning Routine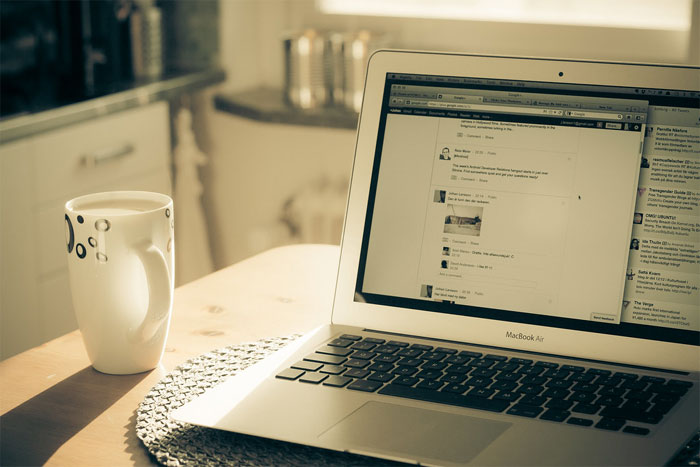 Having a proper morning routine is very important to get into the zone of work from home which is another important tip to maximize productivity. This morning routine should involve all the things that one would do when they have an office to attend. This sets a routine for your mind and body to start its productivity o'clock.
8. Exercise & Stretch Regularly
Another one of the great work from home tips is to incorporate exercising and stretching to your daily schedule. this helps your body in feeling rejuvenated and fresh throughout the day. Exciting also clear of your mind and helps you in feeling more focused and goal-oriented over the course of your day.
9. Taking short breaks
When you working from home losing track of time is very easy and you would not even remember when it has been 8 o'clock and you have consistently spent your entire day staring into your laptop or computer. To avoid a stressful situation like this try to take short breaks and give your eyes a little bit of rest.
10. No social media zone
Another one of the best work from home tips to maximize productivity is to create a no social media zone, that is, you avoid going on social media and checking up your Instagram while working.  Instagram and Facebook can be very addicting, especially when you're struggling to keep up with your thoughts in the comfort of your home. Which is why they should be kept aside while working. 
Suggested Read – 7 Things To Do During Quarantine & Have Fun While Being Inside
These were some of the best-working work from home tips that should be incorporated by everyone who is trying to keep their game face on while being at home.