TIME Magazine recently curated a list of 100 most influential photographs from the past as well as the present. These photographs have seen everything and definitely have a longing history attached to them, which made them unique and influential.
TIME Magazine's staff was working for over 3 years on this project and presented the list on November 2016. After the curation of this list, several interviews were conducted with photographers all around the world and the final decisions were made. They have specifically mentioned that these photos do not look at their influence on the history, but rather how history has been influenced by specific photographs.
We decided to list these 100 most influential photos for you, 10 at a time. These ones are specifically from the year 1826 to 1904.
1. View from the Window at Le Gras – by Joseph Nicéphore Niépce, circa 1826
This is the first known photograph, clicked by the inventor of camera – Joseph Nicéphore Niépce in the year 1826. 
You can see the original one on display at The University of Texas, where the photograph has stored in an oxygen-free case.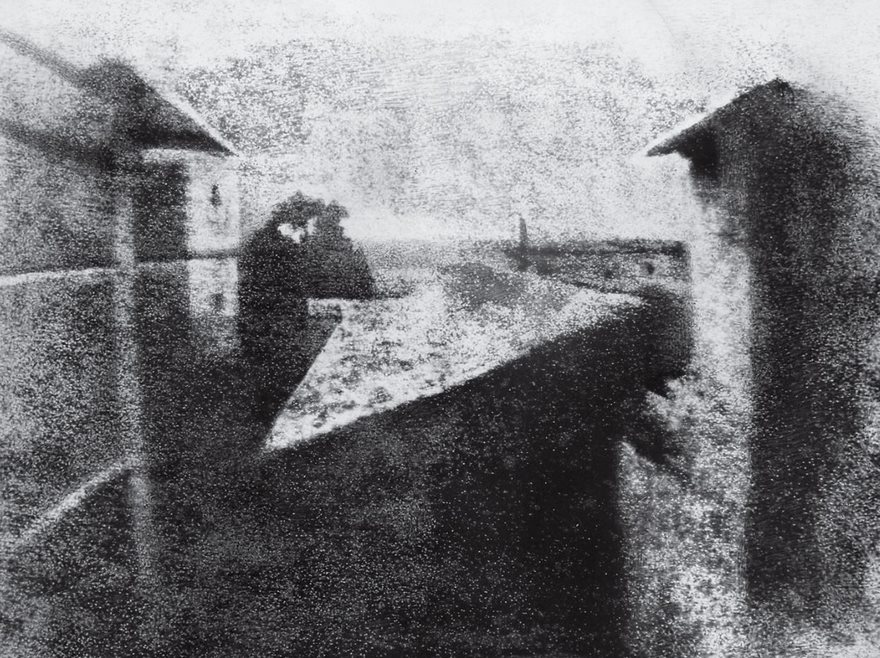 2. Boulevard du Temple – by Louis Daguerre, 1839
The view in this photograph is of Paris' Boulevard du Temple, which has a shoe shiner on his daily work.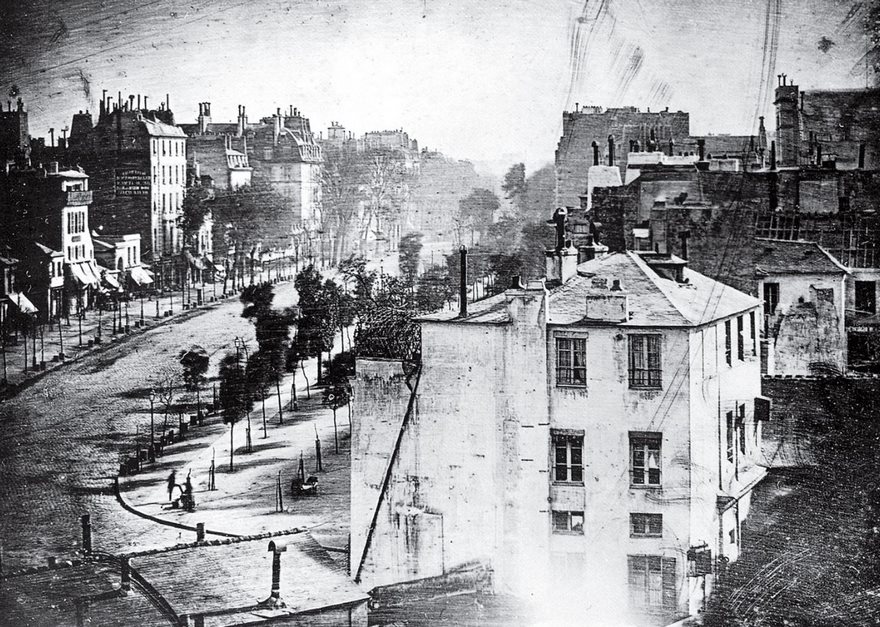 3. The Valley of the Shadow of Death – by Roger Fenton, 1855
This photograph is from the Crimean War which was a three-year conflict between different countries like England, Turkey, France and Sardinia-Piedmont against Russia.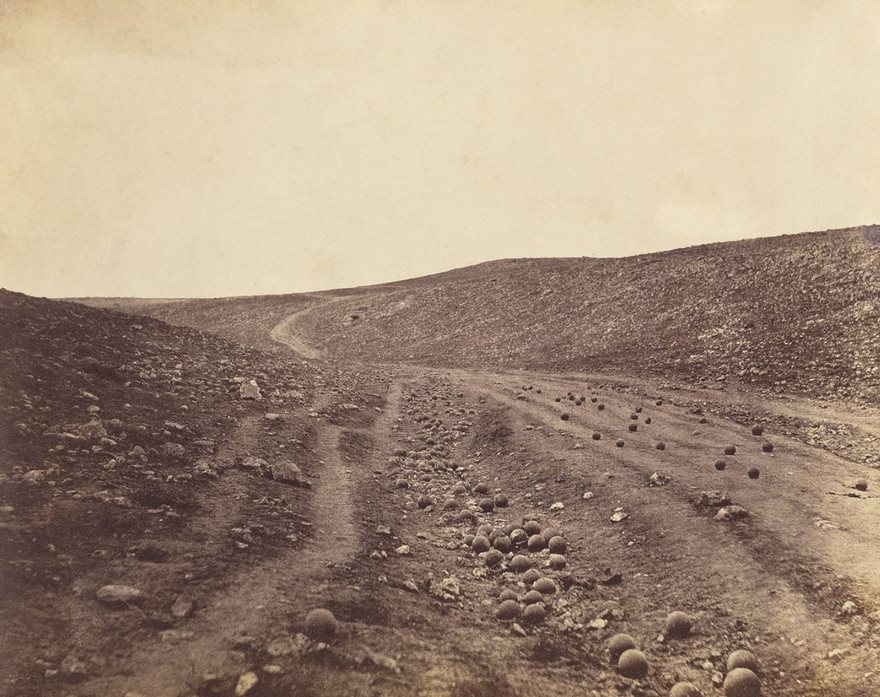 360 photographers were clicked by Roger Fenton, that showed various aspects of this war and entirely changed the way people used to perceive wars.
4. Abraham Lincoln – by Mathew Brady, 1860
This picture was taken when Abraham Lincoln was just a lesser-known Congressmen from Illinois and was on his way to speak at the Cooper Union in New York City. He stopped by the Broadway photography studio of Mathew B. Brady for a photograph which became an important piece of his life as well as, of the history associated with him.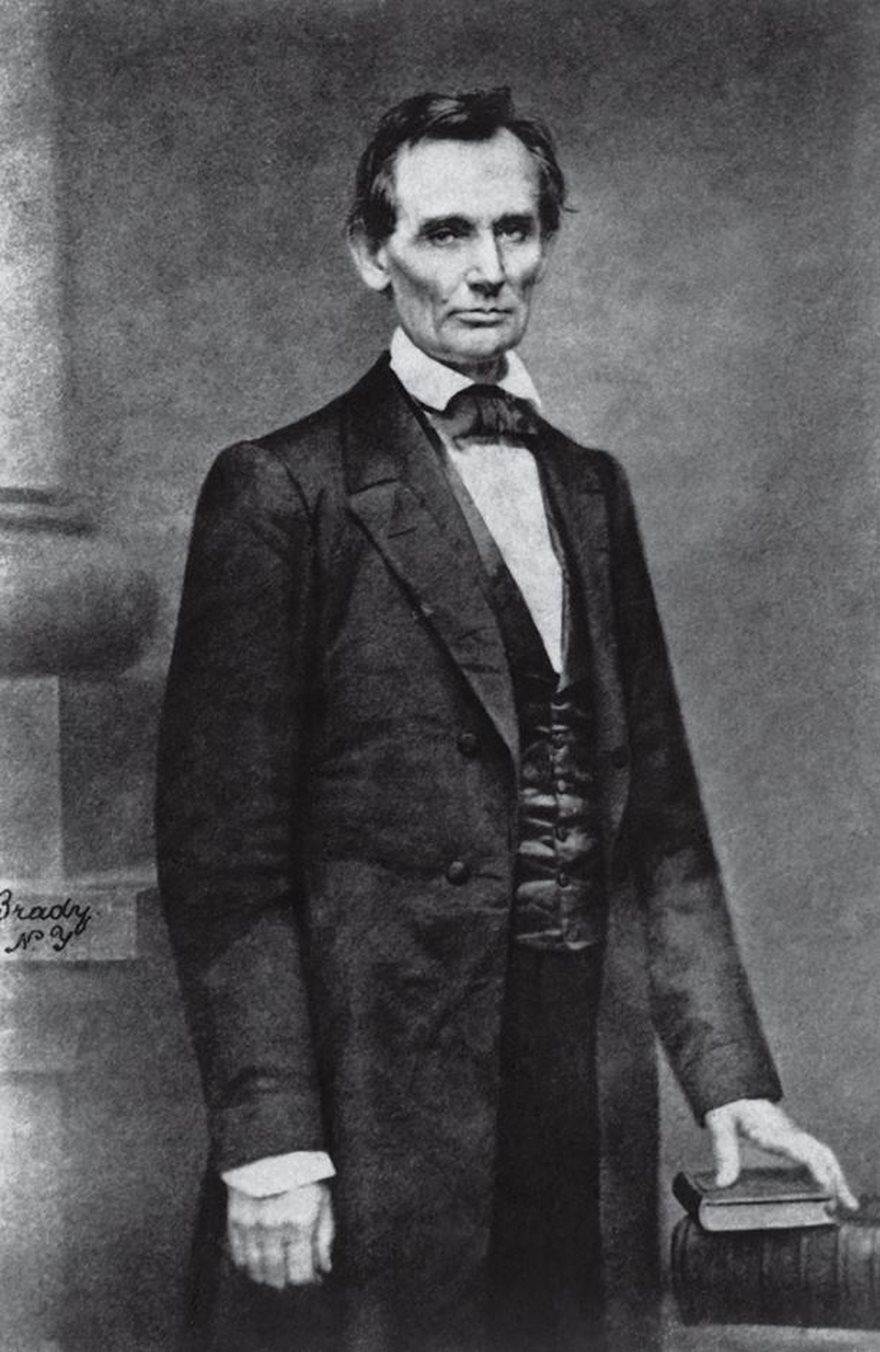 Abraham Lincoln in his later years said that Brady and Cooper Union speech made him the President of the United States.
5. Cathedral Rock, Yosemite – by Carleton Watkins, 1861
This photo was clicked by Carleton Watkins which later on became one of the strong foundations of Yosemite Grant Act, signed by President Abraham Lincoln in the year 1864.
6. The Death of Antietam – by Alexander Gardner, 1862
This photo (and many other) was taken, two days after the deadly battle in Sharpsburg, Maryland. This battle resulted in a loss of way too many American lives, which was heart-wrenching for people. Gardner's photographs were very sharp and clear, and portrayed the happening in the most real way possible, which made the Americans realise about the significance of deaths in these wars. These photos are believed to be the first recorded images of war casualties.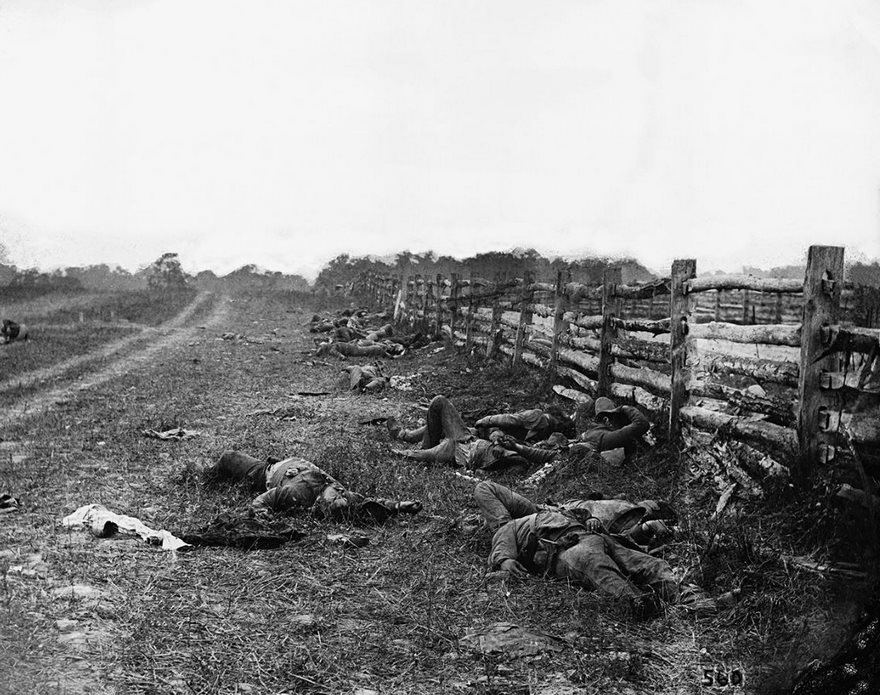 7. The Horse in Motion – by Eadweard Muybridge, 1878
This photograph by Eadweard Muybridge was a result of a different technique that was completely new to the people at that time. He clicked this photograph in order to get an answer for – When a horse trots or gallops, does it ever become fully airborne? This revelation couldn't have been answered by the naked eye, which is when a camera came to the rescue. This picture was the first example of stop-motion technique, which later on went to be a highly popularised idea for film making.
8. Bandit's Roost, 59½ Mulberry Street – by Jacob Riis, circa 1888
The condition of immigrants, from all around the world that travelled to New York, was under extreme conditions. Poverty had risen to extremes and people were living on the streets. Jacob Riis started a project to photograph these conditions, which later on went to be the base of his revolutionary book – How the Other Half Lives. His photographs were also considered to be the foundation of New York State's landmark Tenement House Act of 1901. His work is still considered monumental and started the concept of photojournalism.
9. The Hand of Mrs Wilhelm Röntgen – by Wilhelm Conrad Röntgen, 1895
This photograph was taken by Wilhelm Röntgen, who had produced and detected electromagnetic radiations in a wavelength range, known as X-Rays. He was awarded the Nobel Prize in Physics for his discovery. He took this photograph of his wife's hand X-Ray, which was his first human experiment with X-Rays.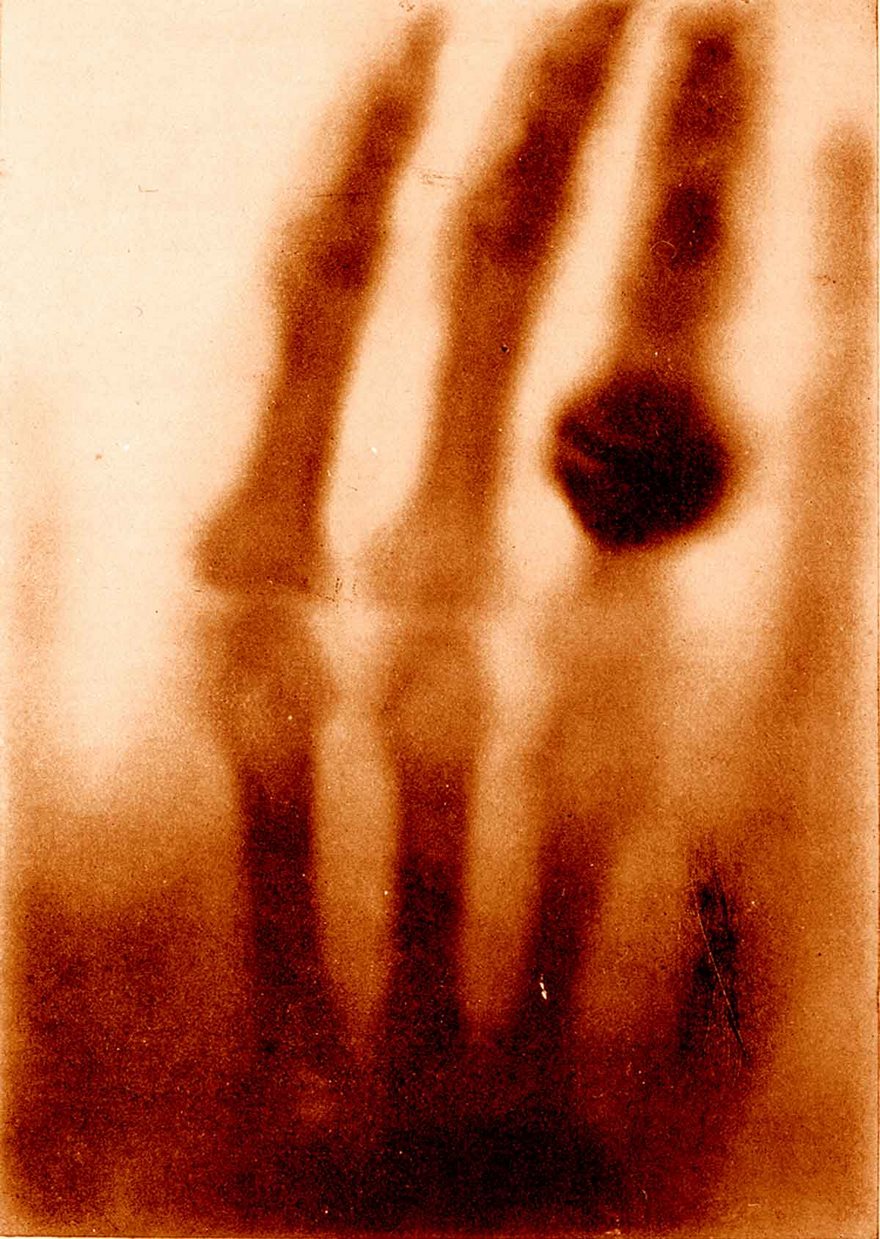 10. Moonlight: The Pond – by Edward Steichen, 1904
This photograph by Steichen was a combination of a painting and a photograph, which was later named as Pictorialism. He took this photograph and then hand-coloured the black and whites in the photo with blue tones. This technique of his later became an entire movement, practised by the photographers who seek to create scenes and not merely capture them.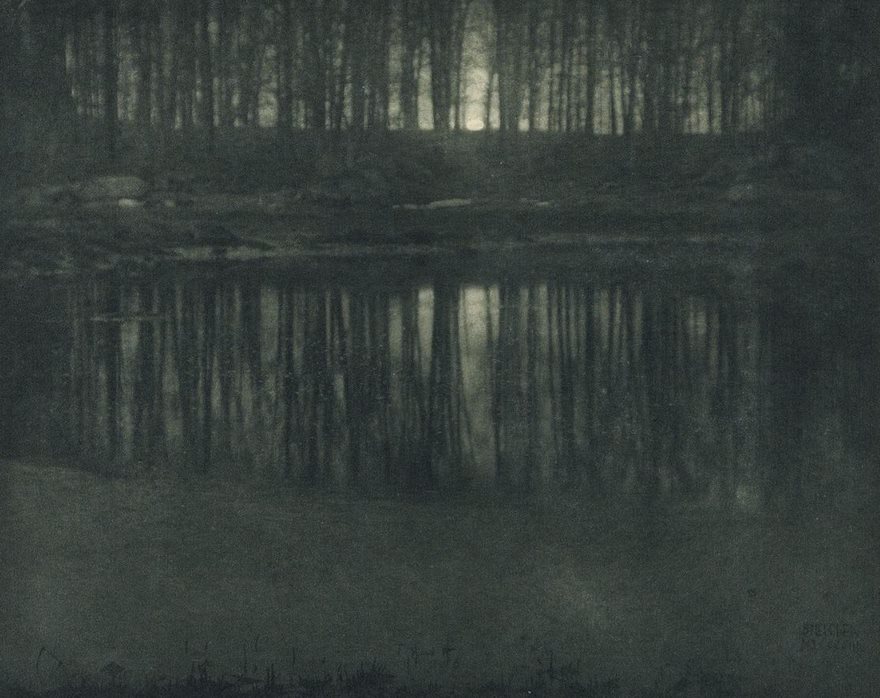 A print of Moonlight was sold for $3 Million, almost a century after Steichen made the image.
These were some of the most beautiful images with a rich and excruciating history associated with them. They reflect on the times, humans have gone through, from all over the world. Photographs like these can truly be said as an era-defining moment's copy.
Follow us on Facebook, Twitter and Instagram for more updates. Don't forget to like and share. Do tell us your views in the comment box below.
30 November 2016
Jyotsna Amla