Remove Ingrown hair in the easiest and smooth way possible with the help of these instructions, and this might even be the final goodbye.
We all have dealt with the issues of ingrown hair, especially on our legs. These are the sole reason behind our legs not looking like that of Deepika, I mean, we all have the potential, just if these ingrown hair go for forever. After wandering for the best solution to remove ingrown hairs, I have finally decoded the perfect way to get rid of them.
Trust me, it wasn't easy. We all have been fed the idea of super smooth legs after shaving them, yet no one talks about the ingrown suckers who just don't leave us alone. But, after following these instructions, even you might get lucky and get rid of ingrown hair for good.
Here are 5 points to follow, in order to remove ingrown hair for forever.
1. Get The Right Tool
The first and most important point that you always need to keep in your mind is to get started with a right and good tool. You need to have a good razor with sharp blades and safe sides, this will prevent any cuts from happening, plus, getting to the roots of those ingrown hairs.
2. Exfoliation Is The Key To Success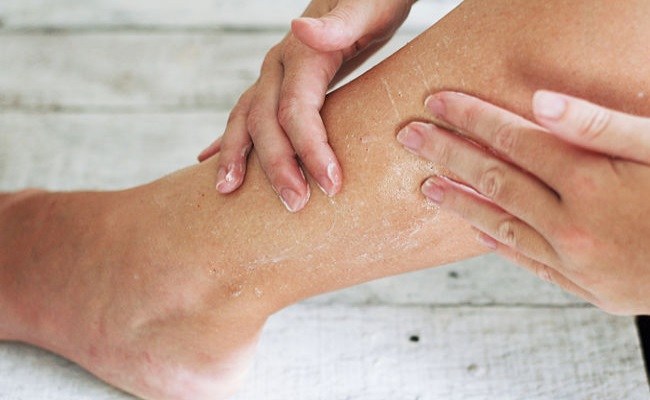 On the path of removing ingrown hairs, exfoliation is surely the key to success. One often forget to get it done first, by mistake or even deliberately, but it surely is an important step.
3. Use The Right Technique
Now every has a different technique when it comes to removing ingrown hair while shaving, however, the best one is considered to be the one where you take a bath and then move ahead with the process. This is because, by the time you reach for the removing ingrown hairs, your pores open up and even the hair are soft, which makes it easier to remove ingrown hair.
4. Get The Right Product
After the right tool and right technique, the next thing you need is the right product to remove ingrown hair. Because everyone has a different skin type, everyone needs a different formulation that suits them the best. For some it might be a specific kind of shaving cream, for others, it might even be a simple conditioner. Find your perfect match and remove ingrown hair with it.
5. Always Moisturise In The End
Moisturising your body daily is the ultimate gift you can give it, however, doing it after your shaving session, is an absolute must. Plus, it keeps your body hydrated and supply which not only removes ingrown hair but also keep them at bay from coming back.
So, are you ready to try these 5 steps on your quest to remove ingrown hair?
8th August 2017
Jyotsna Amla