Sometimes because of stress, anxiety, or even due to pressure, we are unable to sleep at night, and this leads to staying up and tossing, all in the hopes of falling asleep soon. You also must have experienced this couple of times in your life, especially during the WFH season. Failing to fall asleep early can take a toll on your overall next day and can moreover turn you into a sloppy and lazy person, which no one wants to be. Hence, we have curated a guide on how to sleep fast and early.
Apart from being sleepy and completely cascade your productivity the next day, not being able to sleep fast also has some dire implications. It can lead to loss of concentrations, health, and digestion and can even multiply one's aging process.
So, let's leave the problem of tussling and turning throughout the next with this effective and efficient guide on how to sleep fast. These steps can easily put you to sleep within 10-15 minutes or even less.
1. The Military Method
The first method in this guide on how to sleep fast is the military method. To get used to this method, it takes quite some time and even practices. This is taught to soldiers to get them to sleep quickly even with loud noises around.
The most important part of this method is to let your body relax completely. It's like you have to completely let go of your shoulders, chest, legs, and thighs, every part of your body. Relax your facial muscles. Keep exhaling at every step as you feel your nerves relaxing. You need to clear your mind by imagining your happy place or by repeating your favourite phrases again and again. With much practice, you can get to sleep in just 2 minutes or less.
2. 4-7-8 Breathing Method – How To Sleep Fast
Relax first. Then, exhale through your lips making a whooshing sound. Close your mouth and count to 4 while inhaling through your nose. Hold your breath for 7 seconds and then exhale again making a whooshing sound and keep exhaling for 8 seconds. Don't stay alert while doing it, do it mindlessly for the best and quickest effect.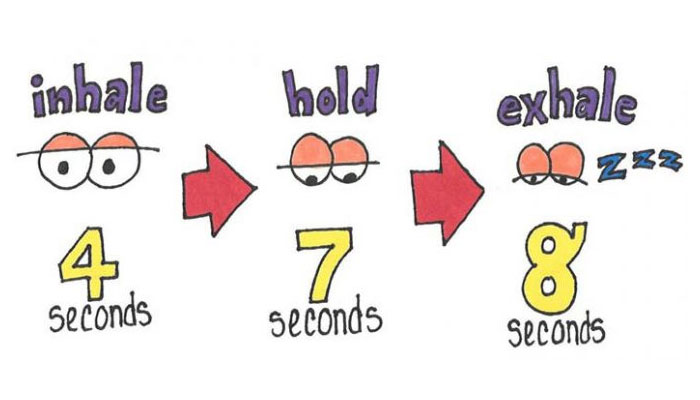 3. Progressive Muscle Relaxation – How To Fall Asleep Fast
As it says, this exercise calms nearly all muscles of your face and body and thus helps it relax and make you sleep quickly. You need to wait for 10 seconds after every muscle stretch.
Begin by raising your eyebrows for 5 seconds and then drop them suddenly so that you feel the tension disappear. Then smile widely to feel the tension in cheeks and hold for 5 seconds. Squint shut your eyes for 5 seconds. After waiting for 10 seconds, tilt you head up to see the ceiling and again hold 5 seconds. Keep moving downwards by relaxing and stretching muscles and holding for 5 seconds. Relax your body and you'll fall asleep. 
4. Consistent Sleep Pattern
Having a consistent sleep pattern is going to work out wonders for you. For a week, set a particular time to wake up and sleep. It won't be easy in the beginning but with the time you'll be able to do it.
5. Night Ritual – How To Sleep Fast
Another great and effective way on how to sleep fast is to keep a set of rules and follow it. Make a point to not use your phone or do anything else, once the lights are off. And, with time your brain will start associating darkness with sleep time.
Suggested Read: How to Correct Metabolism and Lose Weight?
6. Never Take A Nap – How To Fall Asleep Fast
Don't sleep during the day. Many people think that this could be a good way to relax but sadly it isn't. If you are not able to sleep in the night properly, then you have to give up the habit of sleeping during the day.
7. Exercise
Get some exercise daily. Putting some physical stress on your body makes it tired and helps you to sleep quickly. So, try this for a week and check out the results yourself.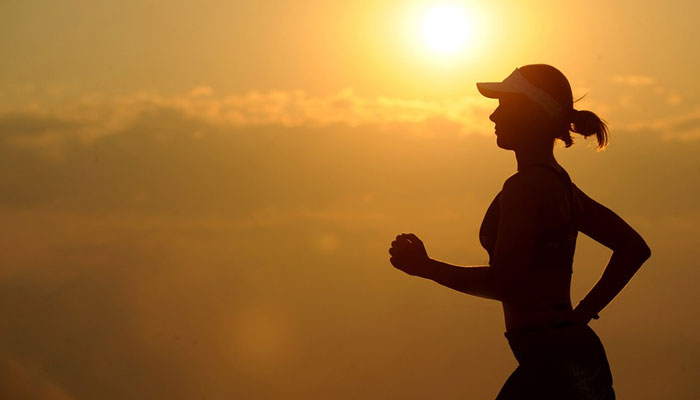 8. No To Cellphone – Tips To Sleep Fast
Avoid cellphones before sleeping. You may read a book but you need to avoid cellphones in order to sleep.
9. Meditation
Try meditating in the morning. It'll help you settle down from stress and anxiety to peace. It is highly advised for a night of good night sleep.
10. Healthy Food
Eat healthy food and maintain a balanced diet. Eat carbs before sleeping to get a good sleeping effect, even though many nutritionists don't agree with it, since carbs take a lot more time to digest and need an active lifestyle.
Also Read: These Benefits Of Sleeping Naked Will Make You Get Rid Of Your Pyjamas
These were few easy methods which you can follow in case you were wondering, 'How to sleep fast?' Lastly, make a better routine, go out for a walk, and eat healthily. All this will help you get a night of better sleep.