Do you often get irritated by seeing strands of your hair, here and there in your room? Looking at your pillow covers or combs with threads of hairs all over and it is just embarrassing to even glance at them. Hair fall can have many causes such as nutritional deficiencies, immunity, stress, or medications, it could even be hereditary or hormonal too. Though, the problem surely isn't how it occurs but rather, why it occurs? And many count on home remedies for hair fall problems. 
An average human being sheds 80-100 strands of hair a day. This is totally normal. The number gets aggravated during the monsoon time and change in season, but a graver problem arises when they fall a lot and stop growing back. So, in order to solve this problem of yours, today, we have with us the easiest, common, and most beneficial home remedies for hair fall that can help you lose a lot less hair than you used to and also tips for their faster growth:
1. Fenugreek Hair Mask – Home Remedies For Hair Fall
Quite a traditional method to cure the problem of hair loss is the use of a thick paste of Fenugreek (Methi seeds) on hair.
Procedure – Take a bowl of Fenugreek seeds and soak them in water overnight. Grind them to make a paste and apply on your scalp and hair. Wash it with water after 30 minutes. Repeat this process thrice in a week, and you'll see excellent results.
2. Egg Hair Mask – How To Get Rid Of Hair Loss?
If you have ever consulted anyone about your hair fall problems, they must have suggested you about this Egg hair mask solution. It probably got you disgusted and you never even tried it. But, just as weird as it sounds, it surely is very beneficial for the life and health of one's hair.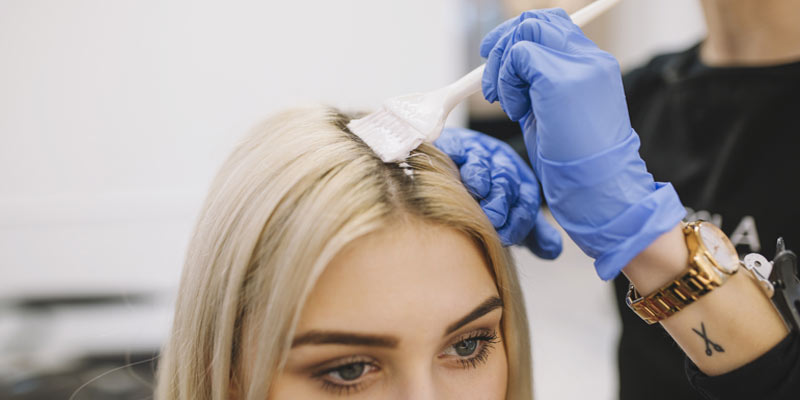 Procedure – With a teaspoon of honey and olive oil, mix one egg white thoroughly, and apply this paste on your head. Rinse with shampoo after 20 minutes. Repeat it thrice a week to see wondrous results.
Coconut milk is very rich in proteins, minerals, essential fats, and even potassium, which makes it a wonderful ingredient for home remedies for hair fall, and it also promotes hair growth.
Suggested Read: 5 Homemade Hair Oil That Will Give You Rapunzel-Like Hair & Boosts Hair Growth
3. Coconut Milk – Home Remedies For Hair Fall
Procedure – Take a cup of coconut milk and massage it thoroughly on your scalp, head, and hair ends. After this, wrap a towel around your head and leave it for half an hour. Rinse your head with shampoo and water. Repeat it once every week to see effective results.
4. Onion Juice – How to Stop Hair Fall
Who knew that the vegetable that makes you cry, could be as beneficial to stop your hair fall and enhance hair growth.
Procedure – Grind an onion and extract its juice. Take a cotton ball and apply this juice on your scalp. Rinse it off after 30 minutes with plain water and shampoo. See the difference for yourself after repeating this once a week.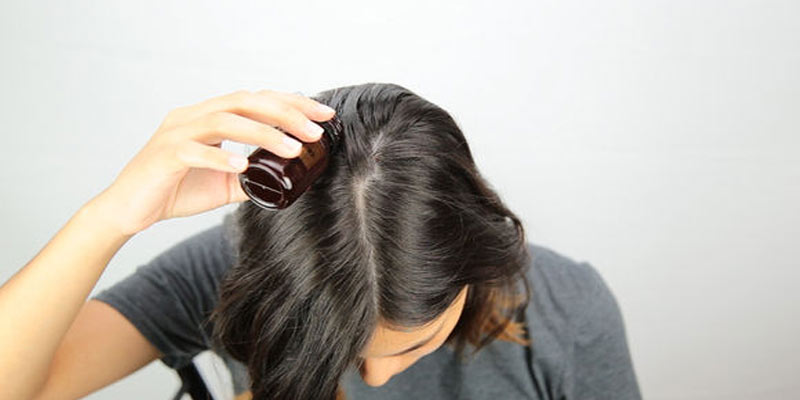 5. Aloe Vera – How to Stop Hair Fall
Because of its highly medicinal benefits, Aloe Vera surely is a wonder for solving hair loss problems. It treats dandruff too and even boosts hair growth.
Procedure – Take a leaf of Aloe vera and extract its pulp out. Apply this pulp on your scalp and hair for 45 minutes and then rinse it with water. Repeat it three to four times a week to see spectacular results for your hair.
Suggested Read: How to Blow Dry Hair Properly – Tips For Beautiful Hair
So these were some of the easiest and most beneficial home remedies for hair loss based on the results they have provided for the past many years. Another great way to take care of your hair is by taking a healthy diet enriched in proteins, washing your hair with cold or lukewarm water (hot water causes hair loss too) and try minimizing the application of chemical products in your hair. These few precautions are sure to help you and you will never experience hair loss problems. Stay healthy, stay fit.