Anemia is a very common disorder which all of us have either faced or heard about, as its prevalence is very high in our country, India. In fact in India anemia is on rise in women. According to the National Family Health Survey- 5 in 2019-21 in young females aged between 15-19 years a vast spike in cases at 59.1% which was 54.1% in 2014-15 is seen. Not only that, in fact pregnant adult women in the age group 15-49 have shown higher values from 50.4% (2014-15) to 52.2% in 2019-21.
Prevalence of Anemia in Adult India Women: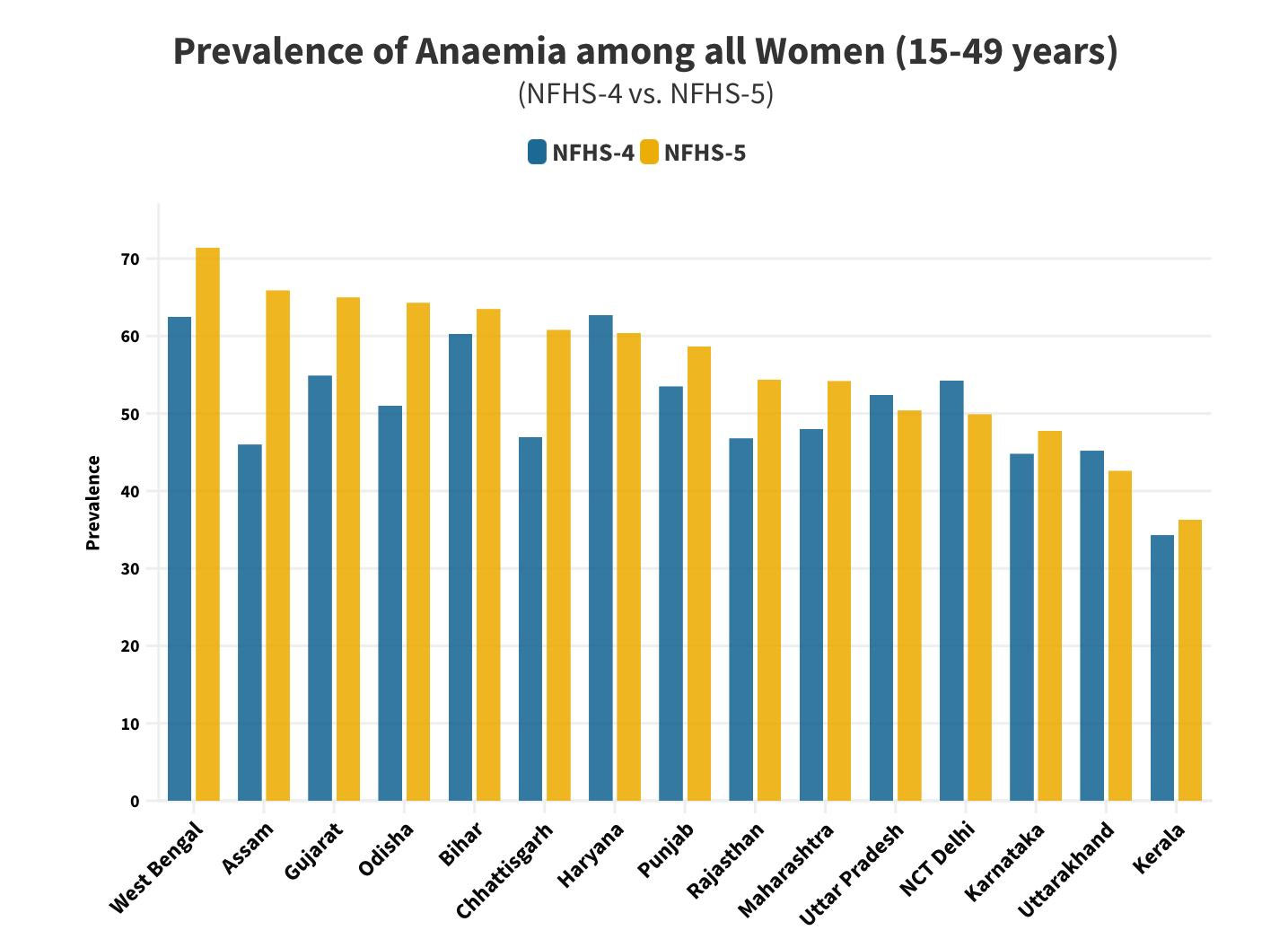 According to different studies and data from National and International organizations, India has made no progress or is deteriorating in terms of parameter of anemia. India is among the 23 countries which shows a rise in anemia cases in women as per the Global Nutrition Report 2021. The NFHS-5 report indicates that every one in two women in India is suffering from anemia. The density of such women is maximum in states like West Bengal , Assam, Bihar, Gujarat etc. Few states like Manipur, Goa, Kerala show low prevalence.
What is Anemia and its main causes in Indian women: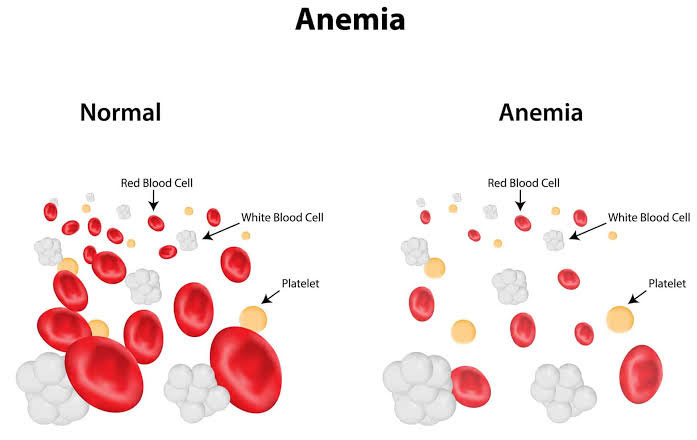 Anemia in simple layman terms is "lack of blood". Scientifically it is the decrease in Red blood cells or haemoglobin in the bloodstream which carries oxygen and transport in our body. There are many reasons for this condition which may vary from nutritional deficiency to genetic disorders or anemia can also occur in other chronic disorders.
In females if the level of Hb is below 12 g/dL in non pregnant females and 11 g/dL in pregnant females, they are considered anemic.
The main causes of Anemia in women are:
Nutritional Deficiency : It includes Iron deficiency anemia, folic acid deficiency and Vitamin B12 deficiency.
Pregnancy: it is one of the most common causes of anemia in Indian females, because of multiple pregnancies without proper gaps in childbirth, young age at childbirth, lack of proper health and medicinal facilities during pregnancy and post pregnancy too.
Blood Disorders : disorders like sickle cell anemia, thalassemia or blood cancer are some of the common causes of anemia.
Colon cancer or polyps : as they interfere with iron absorption thus leading to anemia.
Ulcers
Common symptoms of anemia are tiredness, fatigue, feeling dizzy and drowsy, irritable, yellowish skin, headaches, shortness of breath etc.
Also Read: How To Treat Anemia
Role of Diet and Nutrition in Anemia:
As we all know, one of the major causes of anemia is nutritional deficiency like deficiency of iron, folic acid (vit.B6) and cyanocobalamin (vit.B12). So the role of diet plays a very crucial part in treating anemia.
Iron deficiency anemia is the most common type of anemia. There are many reasons for that like menstrual cycle, repeated pregnancies, early childbirth, repeated miscarriages, improper diet.
Food That Should Be Consumed In Nutritional Def. Anemia:
Fruits and Green Vegetables — berries, lemon, orange, beetroot, pomegranate, potatoes, spinach etc
Nuts and Seeds — they are highly dense food and can provide nutrients in good quantities in small portions. Like walnuts, pistachios, peanuts, pumpkin seeds, sunflower seeds, almonds etc .
Meat, Fish and Eggs
Beans and Pulses — kidney beans, chickpeas, black beans, soybeans
Grains and whole grains — oats, quinoa, whole wheat, Dalia etc
Rural India Women More Prone to Anemia:
One of the main observations of the NFHS-5 report is that the prevalence of anemia is more deep rooted in rural areas as compared to urban areas. There are many reasons for that which includes inadequate access to proper food and diet in rural areas, access to prenatal and postnatal health care facilities and treatment. There are social-cultural factors also that drive the numbers high in rural areas like gender inequality, early marriages of young girls, not access to proper diet and facilities etc.
Effects of Anemia on Women's Health:
The effects can be short term or everlasting if not treated properly. The common ones in early stages include feeling of tiredness, weakness, fatigue , with pale yellow skin, headaches, etc
In pregnant women the effects are more grievous as it can lead to premature birth , low birth weight, stunt growth, even miscarriages can occur due to anemia in pregnancies.
Anemia is a very common yet seemingly never ending disease amongst Indian women. As it is associated with diet and cultural activities of our society, eradicating it will be a difficult task. Although many government schemes are working on it . But recent data shows that we are failing miserably to achieve our goals to provide basic food and diet to more than 50% of adult women.