The world is inclining more and more towards natural ways of retaining and regaining beauty. A big chunk of our population currently, spends more on natural beauty products rather than going with some big and reputed company. This has happened due to the results they are getting. People are finally coming back to more natural and herbal ways of living life and along with the change in their food habits, they're now bringing a big shift in their beauty and skincare routines.
Natural oils for skin and natural deodorant, etc. have been bringing a big shift in the market and various huge corporations are claiming the same.
So today we will be sharing a few of the most amazing oils for skin that will transform your face into a glowing whirlpool of all things healthy and nourishing.
1. Moringa Oil
This oil for skin, Moringa Oil, is known for its anti-inflammatory and soothing properties. Along with this, moringa oil is filled with anti-aging properties and rejuvenates dull and dry skin. This oil is also extremely light on the skin and is an extremely moisturizing oil for dry skin.


2. Pomegranate Seed Oil
Pomegranate Seed oil is considered to be an excellent oil for skin which is used in various beauty products and aids in the production of collagen. Along with this, pomegranate oil has also helped in replenishing your skin and lightens the scar or blemishes that one might have. It is full of antioxidants like Vitamin K, B6, C, Folate, Punic acid (Omega 5) and Potassium.
3. Almond Oil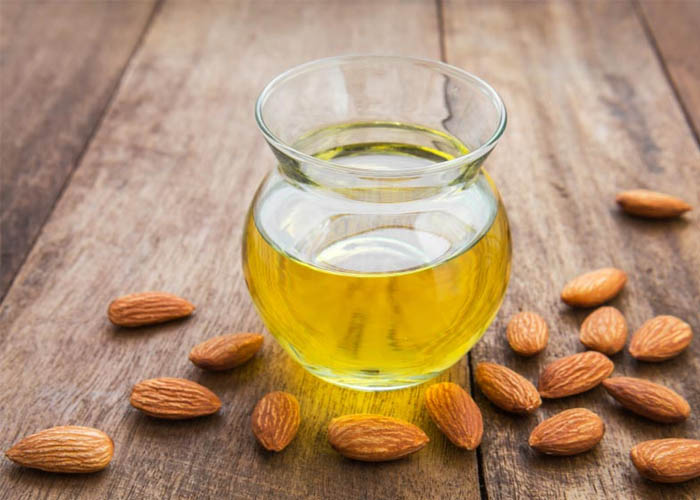 Almond oil is rich in Vitamin E and offers a very relaxing feel to your skin and face, perfect for days when you're extremely tired and don't feel like doing anything. Apart from this, this oil for skin is very light in texture which doesn't weigh down your skin. It also prevents acne and helps in reducing puffiness under your eyes.



4. Sunflower Oil
This oil for skin is extremely rich in Vitamin A, E, C and D, and helps your skin in getting rid of acne and its scars. It also unclogs the pores of your skin and moisturizes it, which makes it a healthy option to go for. Many also use this oil for its nourishing properties like reducing fine lines and wrinkles.
5. Coconut Oil
Coconut Oil is one of the best oil in the market today. It can be used for different things and can almost solve each and every problem of yours. This oil for skin is a natural moisturizer and has various anti-bacterial properties.


6. Olive Oil
Olive oil is not only good when incorporated in your food but also has tons of benefits for your skin. It's rich in Vitamin E and is filled with antioxidants that provide nourishment to your skin and keeps it look fresh and amazing. The light and non-greasy texture of olive oil helps in moisturizing the skin and it also treats acne.
These 6 oils for skin are amazing at what they do and if you want to take a natural path for your beauty routine then you just have to try them out.