"Cancer is dangerous and deadly" is a known fact worldwide. Millions of people succumb to death due to cancer. As per the data shared by the WHO [ World Health Organization ] in the year 2020 almost 10 million people died due to cancer. This reason is enough to conclude that cancer is dangerous and deadly.
How Dangerous is Cancer?
Well the extent of cancer dangerousness can be understood by the fact that every year 400,000 children only develop cancer worldwide. Along with that other infections like HPV and Hepatitis are responsible for 30% of cancer cases in countries with low socioeconomic status.
Cancer is dangerous and deadly if not treated at the correct time. If diagnosed at the correct stage then treatments are effective in controlling the cancer lifelong too. That is why the role of diagnostics is very crucial in the treatment as well as prevention of cancer.
Before we learn how cancer is dangerous and deadly, one thing we should be aware of is the Cancer Survival Rate. This rate measures the effectiveness of the system that detects the number of people suffering with cancer and how effective the system which provides treatment is? One more important factor which also decides the cancer survival rate is the type of cancer. As some of the cancers are known to be deadly ones like pancreatic cancer 9 7.3% survival rate), brain cancer (12.8%), etc. But some cancers have a very high survival rate for example testicular cancer (97% survival rate), prostate cancer (88%), Melanoma of skin 92.3%).
Why is Cancer so Deadly?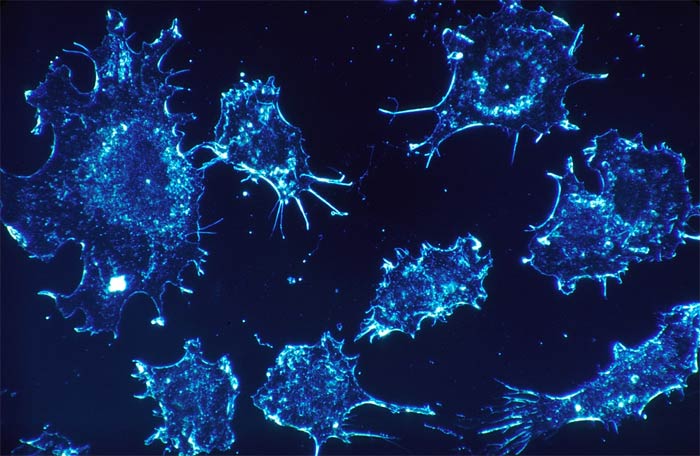 As we know that in cancer the cell growth becomes abnormal. This abnormal production of cells starts growing into nearby vessels, nerves or organs of the person suffering from cancer. Due to which slowly the interference in the normal functioning of these organs develops. In some cases the interference can happen in each and every cell affected by the cancerous cells. This interference in normal functioning of cells, nerves and blood vessels is shown by various signs and symptoms (which depends on the kind of vessels or nerve or organ involved). Therefore we can say that cancer kills by growing.
The top three deadliest cancer are:
Lung Cancer – death recorded by lung cancer for the year 2020 is 1.80 million across the globe.
Colorectal Cancer – it took away the life of 935,000 people across the planet.
Liver Cancer – this cancer accounts for 830,000 deaths worldwide for the year 2020 alone.
But the most common cancer are as follows:
1. Breast Cancer – has the maximum number of cases in all types of cancer worldwide for the year 2020 (data by WHO). The total number of cases are 2.26 million.
2. Lung Cancer – It is the second most common cancer and the first most deadliest cancer in the world. The total number of cases include 2.21 million worldwide for 2020.
3. Colon and rectum cancer – is third place in the number race with 1.93 million cases.
4. Prostate cancer – accounts for 1.20 million cases in total for 2020.
5. Skin cancer – at number five in terms of numbers with 1.20 million cases for 2020.
Let's learn with some examples how cancer causes death:
1. Lung cancer: the cause of death in lung cancers is due to collapsing of lungs, infections in lung or by lack of oxygen supply.
2. Blood cancers: in blood cancers the damage to the blood vessels can lead to life threatening and uncontrollable bleeding causing death.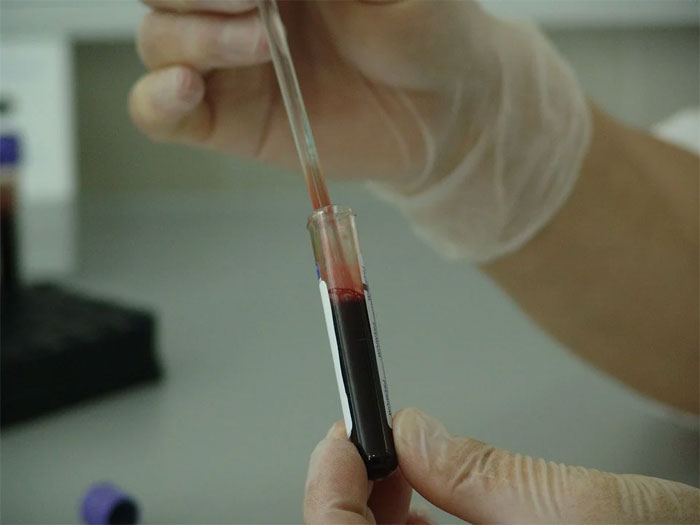 3. Bone cancers: in bone cancer the level of calcium is increased and the healthy bone marrow is reduced, together it leads to weak immunity therefore weak response to fight infections of any kind in the body. Along with this it also reduces the ability to stop bleeding and supply of oxygen to various tissues. All these factors can lead to death in cases of bone cancer.
First Sign And Common Signs Of Cancer
Well, there are no fixed signs and symptoms to say that yes this set of symptoms is because of cancer. Yet there are few warning signs which if persisted then it can be an issue of concern. Detecting cancer with the help of signs and symptoms is not an easy task. This is the reason that cancer in early stages remains unnoticed by most people. As the symptom exhibited does not lead directly to the cancer. This is one of the reasons that cancer is dangerous and deadly. As cancer keeps growing new symptoms and signs are seen, which acts as indicators and helps to reach the diagnosis of cancer.
So the most common warning sign and symptoms of cancer may include:
1. Appetite loss
2. Weight loss or gain for unknown reasons
3. Pain without any visible injury or reason
4. Persistent cough which stays like forever
5. Change in bowel habits like diarrhea or constipation which doesn't get relieved easily.
6. Bleeding in mouth, pain or sores in mouth
7. Difficulty in swallowing
8. Headaches which are stubborn in nature, doesn't get cured easily
9. Blood in stool
10. Blood in urine
11. Extreme fatigue which doesn't get better with rest
12. Persistent low grade fever
13. Lump formation in any body part like neck, breasts, testicles, etc
14. Skin changes like change in mole size and color, sore that doesn't heal or yellowish color of skin or eyes which may look like jaundice.
15. Delayed bleeding time
16. Night sweats
17. Lymph node swollen
To understand this in better way let focus on the stages of cancer in brief:
1. Stage 0 or 'Insitu' Stage of Cancer – in this stage the cancer or tumor cells are at the same place where they originated. So the spread of cancerous cells has not taken place. If detected at this stage then cancer can be removed surgically and therefore cure can take place in this stage, although it is very difficult to find out the presence of cancer in this stage.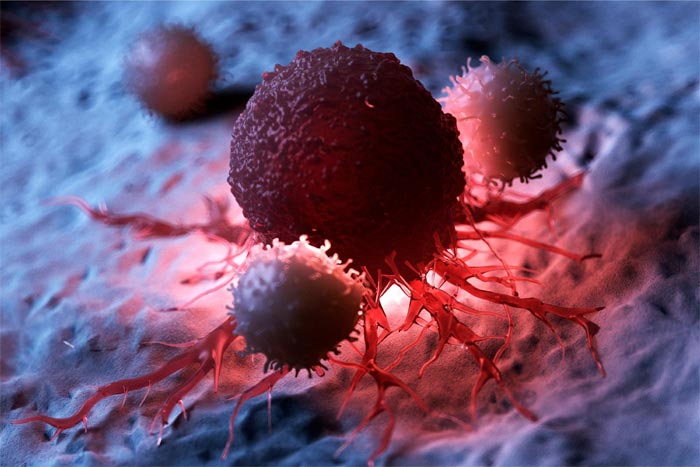 2. Stage 1 of Cancer – this is also called early stage of cancer, in this the cancerous cells do not grow and are not penetrating the nearby tissues. In most of the cases the cancer patient does not experience any symptoms or any physical changes in the body. But patients may complain of – abnormal lump, swelling; changing mole size or new moles; a persistent cough which does not improve with time; abnormal gential discharge; changes in niple area; blood in urine; changing bowel movements or habits; unexplained fever or exhaustion, bleeding lips and mouth, night sweats, yellowness of the skin and eyes and many more symptoms.
Also Read – What Is Cancer? Its Types And Causes
3. Stage 2 and 3 of cancer – these two stages are characterized by the infiltration of the cancerous cells into the nearby tissues, vessels and nerves. They may or maynot spread to distant parts of the body or in the lymphatic system. In this stage the symptoms are dominated by the tissues, vessels or nerves infiltrated by the cancer cells.
4. Stage 4 of Cancer – in this stage cancer spreads to other parts of the body which is called the metastasis of cancer. Also known as the advanced stage of cancer. The symptoms vary in this stage too as the symptoms include a mix of both the original cell involved and the cells /tissue involved by metastasis.
Remember that the signs and symptoms are like an outline but don't give 100 % surety that it is because of the cancer only. As these symptoms are present in many other conditions especially in the chronic conditions. Not only that the symptoms in later stages of the cancer is more dependent on the organs involved and their blood and nerve supply. Some of the cancers are known as silent killers too like pancreatic cancer, lung cancer, ovarian cancer, etc. The various findings and data shows that we still need to help many people as cancer is dangerous and deadly for every class of society if not diagnosed at the correct time with correct treatment.