All parents see their homes as safe, secure and comfortable places for raising their children. Sadly the statistics do not bear this out.
Every year in every country almost 1,000 children die from accidents and many more are injured. Most of these accidents occur in the home, mostly to children under five.
The most dangerous areas in the house are kitchen and backyard and the most common children's accidents are poisoning, falls, cuts, burns and scalds, drownings and firearm accidents.
While it is impossible to stop your children from climbing and jumping on beds, parents should know that these are two of the main causes of falls.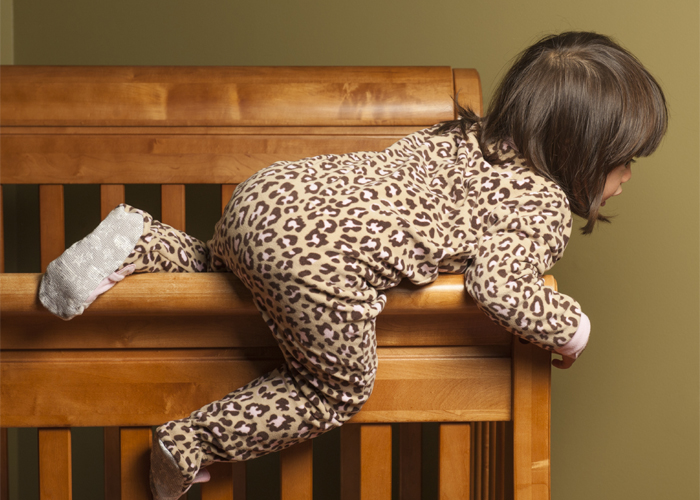 You can take some protective measures against the risk of falls by cleaning up any fats or liquids in the kitchen so neither you nor your children will slip.
Make sure toys and garden tools are not left lying around for the family to trip over.
Ensure your child wears soft-soled shoes in a good state or repair and the the laces are tied in a double bow.
Ban running up and down stairs.
Parents can help protect their children against burns and scalds by: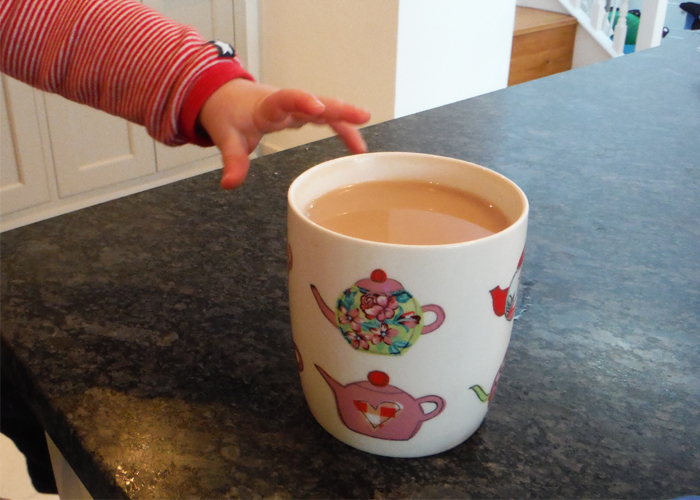 Keep matches out of the reach of inquisitive little fingers and never using flammable liquids on barbecue fires, never allow the hot-water-jug cord to dangle and not placing cups or pots of tea or coffee near the edge of a table or bench.
Turn saucepan handles away from the edge of the stove, and use place-mats instead of cloths so children can't pull them off the table.
Children should wear tracksuit-design pajamas, so the legs and arms don't flap near fires and household heaters, which should be properly guarded.
With poisons, the best advice is 'out of sight and out of reach'. Keep household cleaners, detergents, bleaches and pesticides locked up and never store them near food.
Always keep kerosene or paint cleaners in original containers, you are asking for strife if you store them in soft drink or fruit juice containers.
They are very dangerous if swallowed, inhaled or touched so keep them well locked away. This applies to pills and medicine, a "child-proof" cupboard is the best place.
To protect your child from cuts, keep knives, scissors and razor blades safely out of the way and make sure glass doors are marked clearly.
Never allow children near the lawnmower, sweep up broken glass and wrap it well before putting it into the bin, and switch to canons of milk if you have been getting your milk in glass bottles — they are so easily broken.
Remember, small children can drown in the shallowest water, so never leave your children alone or unsupervised near any water, and don't let them swim on their own.

Teach your children to swim as soon as possible, and if you have a swimming pool ensure it is surrounded by a fence that cannot be opened by a child.
There should be a non-slip surface around your pool, and near it, something that will float: a ball, rope or safety float, as it is safer to throw something that floats to those in difficulties than to jump in after them.
Have all members of your family learn how to give mouth-to-mouth resuscitation and heart massage, this knowledge could save a life in an emergency.
Guns have been responsible for many injuries to children. Many people treat air guns as toys, but they are not, they are potentially lethal and in fact they killed children. Air gun pellets have penetrated bones (such as the skull), the chest and the abdomen.
One of the commonest injuries is to the eyes. One in five injuries, the child will lose an eye and two in five will suffer some loss of vision.
Any gun must be kept under lock and key and regard all guns as loaded, never point one at another person. Keep ammunition in a separate place and be especially careful when cleaning firearms and when climbing through fences with them.
Follow us on Facebook, Twitter and Instagram for more updates. Don't forget to like and share. Do tell us your views in the comment box below.
10 September 2016
Natalia