Every time when a person walks in who claims to be a fitness lover, people turn their eyes to see his arms and judge. It's not fair but that's how it goes. As soon as people have a good look at your sculpted arms, they believe that you are a fitness freak.
Now, there are people who are already walking around with perfect biceps and triceps but there are many who long for it. If you are heavyweight, you need to reduce fat and get yourself in shape but if you are lean, you really need to gain muscle mass.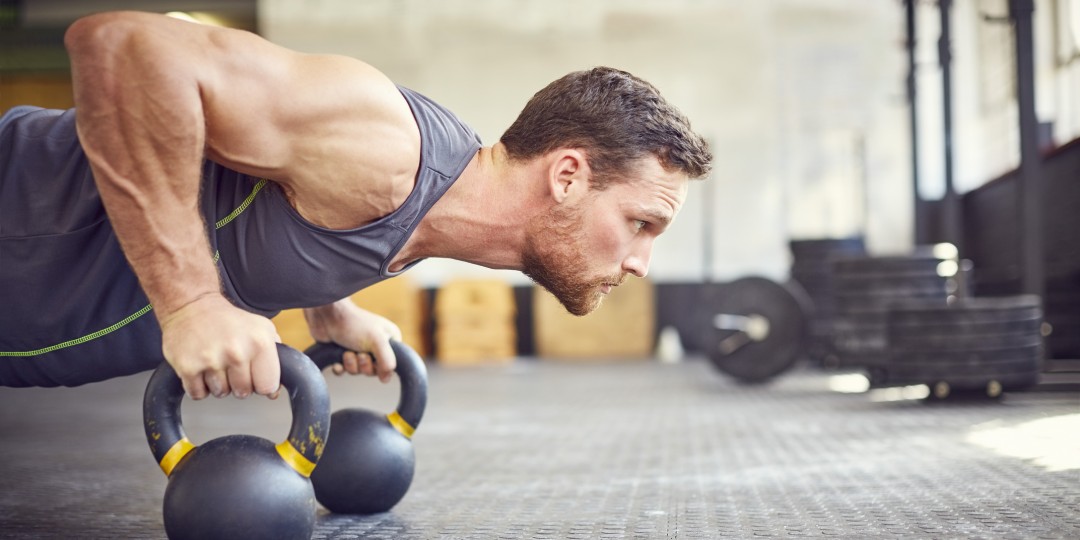 There are two factors which majorly hamper your workout when you are gaining biceps and triceps. Proper diet and proper rest. Maintaining a healthy eating diet should be your first priority. For a guy, the normal requirement is 3000 calories a day but if you are lean then you must take 3000 to 4000 calories as you have a high metabolism. Plan your diet and multi small meals and make sure you are avoiding trans fat.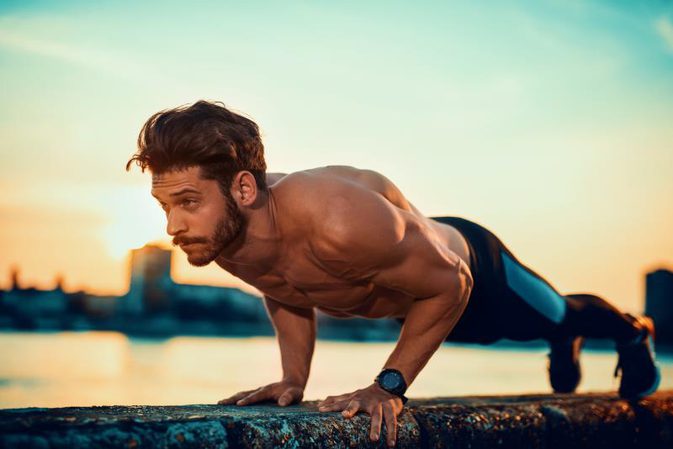 While working out to gain triceps and biceps make sure you are not stressing on the same muscle group every day. If you are working on biceps one day then you should book next day for chest or triceps. Give your muscles enough rest as it helps them repair the damaged tissues.
Now you know what you should keep in mind before working out so, now let's get to the exercises that will help you gain triceps and biceps.
Exercise For Biceps:
1. INCLINE HAMMER CURLS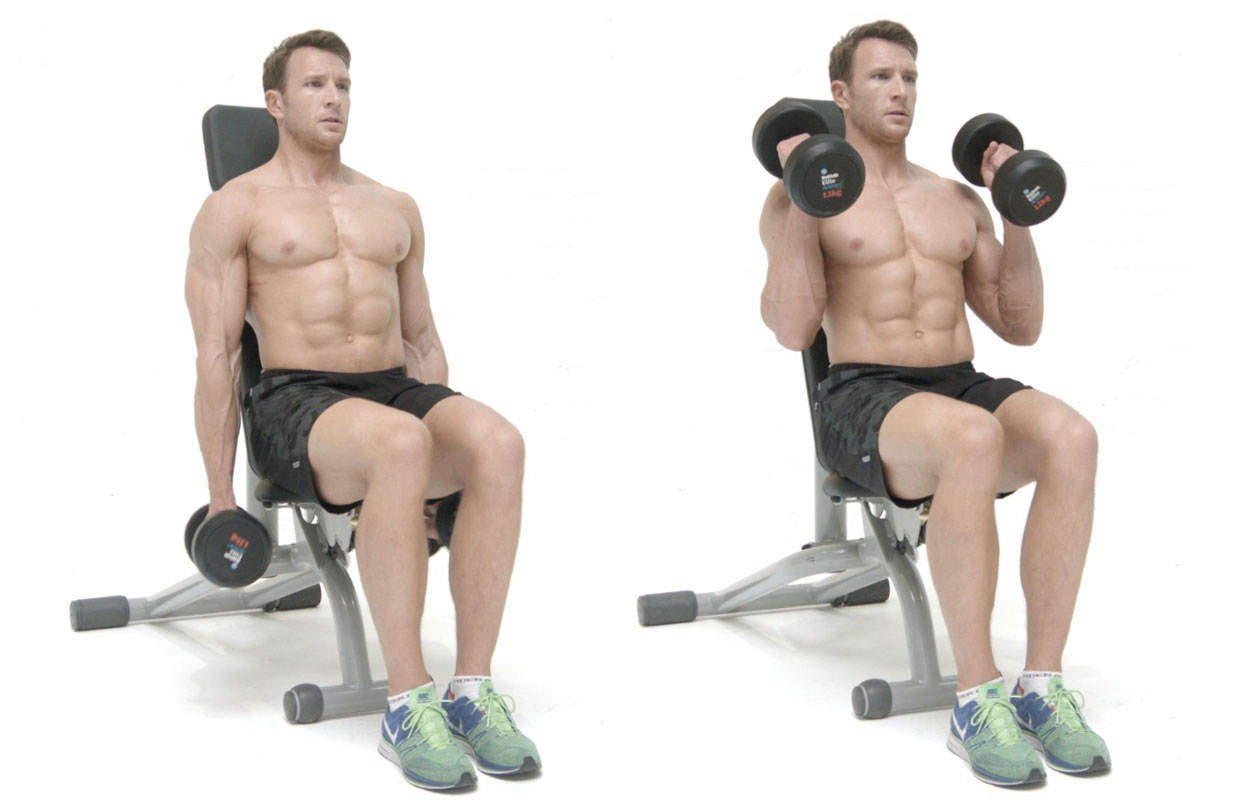 Sit on an incline bench holding a dumbbell in each hand. Press your back firmly against the bench and keep your feet on the ground. Lift the dumbbell to your shoulder keeping your upper arms stationary. Hold the position for 3 seconds and return to the start position.
2. STANDING BARBELL CURLS.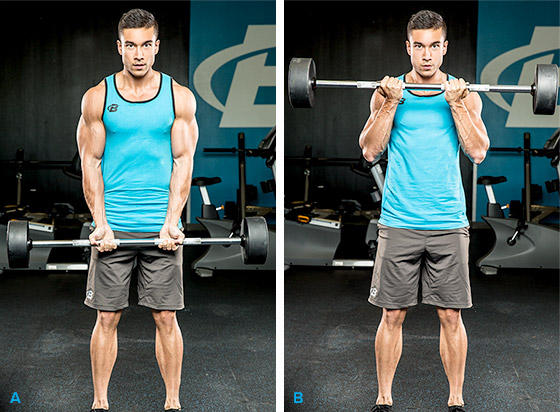 Stand straight keeping your torso uptight. Hold a barbell at shoulder width apart and make sure your elbows are close to your torso. Now curl the weights forward and contract your biceps. Hold the position for 3 seconds and squeeze your biceps hard. Now return back to the start position and relax. Do not forget to focus on your breathing while doing this exercise.
3. STANDING DUMBBELL CURLS.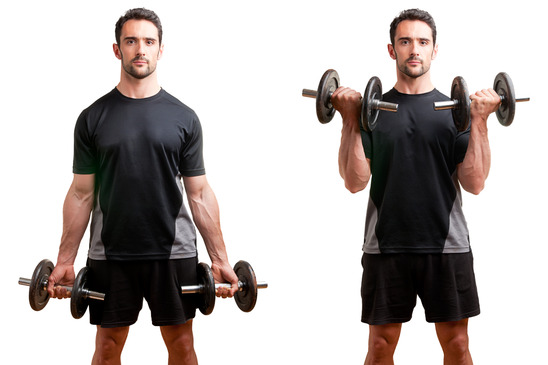 This exercise is same as the second one. The only difference is that you will hold a dumbbell in each hand instead of a barbell. You can either do these curl together or alternately.
Do 3 sets of 15 reps for each exercise and take 30 seconds break after every set.
Exercise For Triceps:
1. PUSH-UPS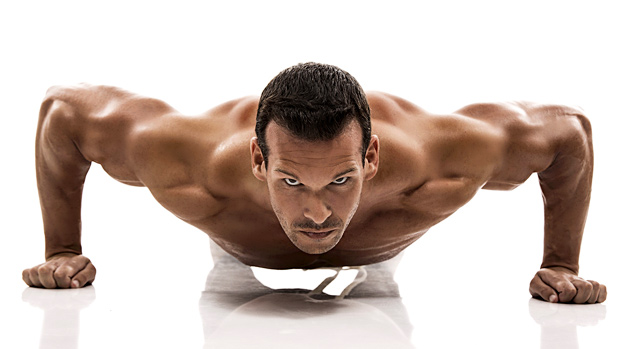 Take a plan position and place your hands on the ground under your shoulders. Now place your toes on the floor and balance your body. Flatten your back and straighten your whole posture. Now slowly lower down your body keeping your back straight, hold for 3 seconds and pull your body up. Make sure you are sucking in your core when you lower down your body.
2. OVERHEAD DUMBBELL EXTENSION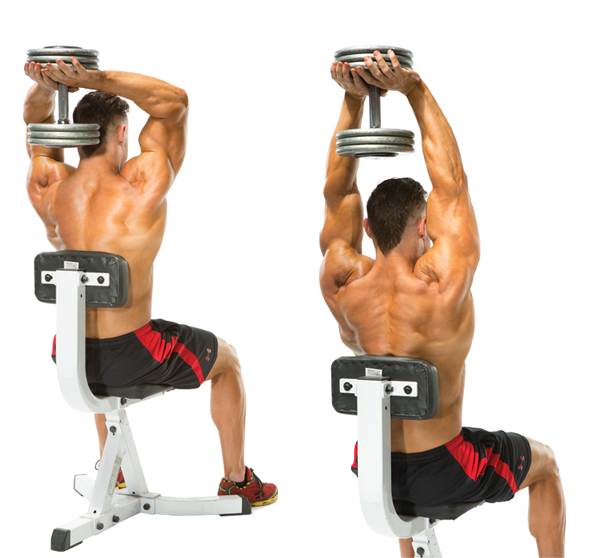 Sit on a bench that is adjusted to 90 degrees keeping your back straight. Take a dumbbell of the desired weight and lift it to the top of your shoulder. Now take a deep breath and take the dumbbell behind your head. Slowly lower the dumbbell hold for 3 seconds and pull the dumbbell back.
Do 3 sets of 25 reps for each exercise and take 30 seconds break after every set.
There you have it. Now hit the gym and gain those muscular biceps and triceps you always dreamt of.
17 October 2017
Avni S. Singh