Leg day at gym consist majorly two exercises, first and foremost squats (which everyone seems to keep running away) and second the over hyped heavy machine – Leg Pressing. Now I understand that these two exercises are must if you want to attain a muscular pair of legs but doing them right is as important as following your diet plan. When it comes to leg pressing most of the guys have no idea what they are getting into and that can be disastrous because my friend you are sailing a ship on a still water and you are not heading anywhere with a wrong regime of leg training.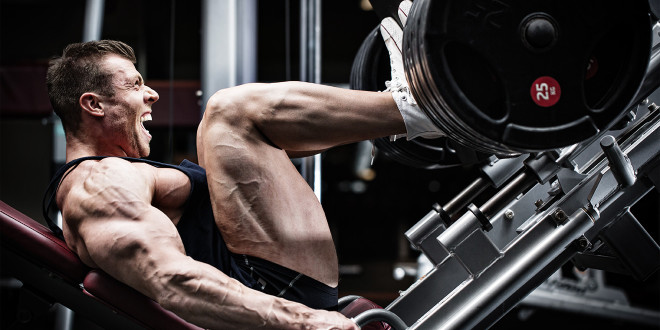 We all know that Leg Pressing is one exercise that covers a whole lot of things from  quadriceps to hamstring to calves to gluteus maximus, all of them and that too at the same time. Most of the guys chose to do leg pressing instead of hard hitting squads because they think that it's easier. Hell No!
Yes! The mechanism is simpler but still you have to keep these 5 things in mind to nail it. After all you don't want your legs to get injured or your knees go weak.( For Real)
1. Locking Your Knees Out Can Cost You More Than You Can Think!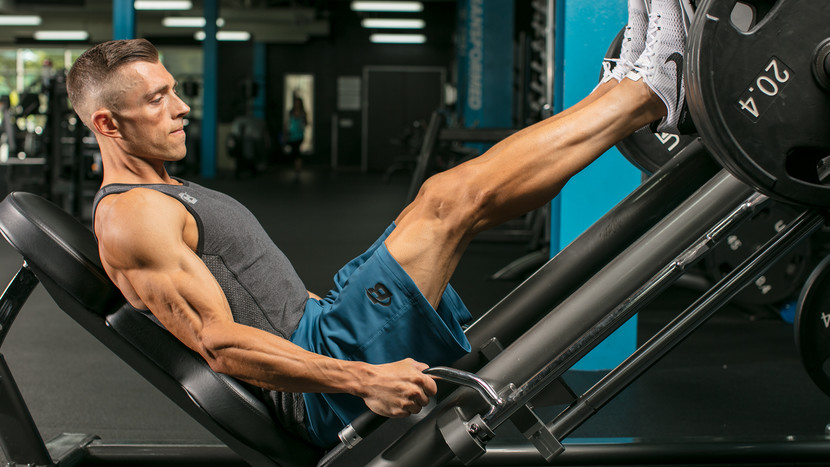 While hitting that machine, you should always keep in mind that no matter if you are going with lightweight or heavy, never ever lock out your knees completely. Yes! Even if a full extension is recommended give your knees a break and please don't completely lock them out. When you do so, you put pressure of resistance completely on your knees which should be on your muscles. Even if you are going with heavy weight, do not stop to take a breath in between and lock out your knees because when you do so, you put your knees into danger. Doing so can cost your knees to bend in the opposite direction and that my friend can not look stunning.
2. Stop Lowering The Sled Too Close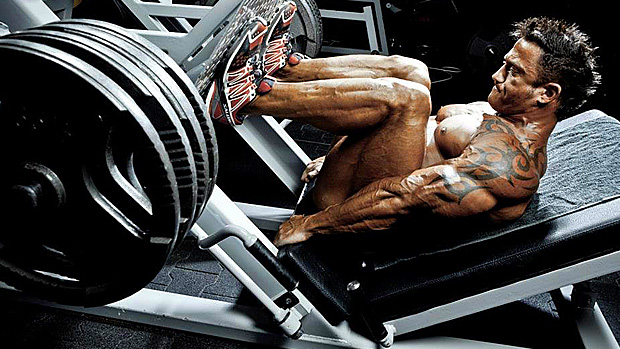 People do not understand that while doing the Leg Pressing, they do have the support of their lower back but it doesn't mean that it's not vulnerable. While thoracic spine stays fixed, the lumbar spine stays vulnerable. So, don't bring the sled too close to your body as it may put your lumbar disks at risk. Bringing sled too close means, you have to lift your glutes and you may have to lift your back as well (a little), so try to bring sled to the point from where you don't have to include glutes or back at all in lifting.
3. Keep Your Heels Under The Sled.
I don't understand why do some people just like to keep their heels off the sled. It is a major no, no! It puts unwanted pressure on your knees. Plus! Keeping foot under the sled means your feet have full contact with sled which increases your force production. So why to miss out?
4. Don't Point Your Knees Inwards
While doing leg pressing, never point your knees inwards as it increases your chances of injuring ACL (Anterior Cruciate Ligament). It puts pressure on your hip, lower back and your knees as well. If your gluteus medius is not strong enough then work on it and strengthen it first by working out on the Hip Abductor Machine. Leg Pressing can wait!
5. Don't Place Your Hands On Your Knees!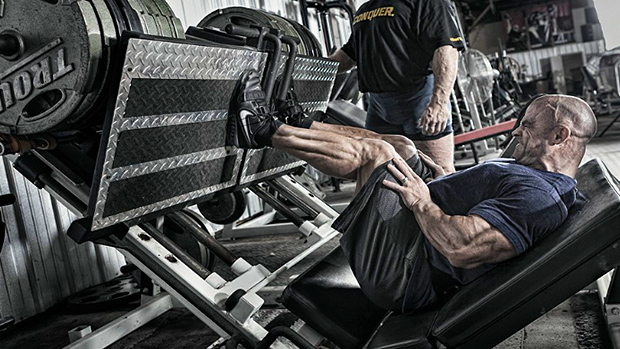 When you have a pair of handles to grab on while pressing those weights, why do you have to keep your hands on your knees. It may seem you are taking some pressure off your stresses legs but believe me my friend you are risking your back here. Keep your body straight while exercising that's the first rule and when you keep your hands on knees it mismanages your back's position, so, you better keep your hand off your knees and grab those handles for good.
Keep These Points In Mind And You Will Never Feel A Thing Wrong With Your Legs Or Knees Because Of Leg Pressing.(Though, We Can't Promise A Muscle Or Two Won't Stretch)
Stay Fit!