Struggling to get out of your bed every morning? Here are the 5 reasons why you are always tired and what can you do about it.
Do you consistently ask yourself, Why am I so tired? Do you feel sluggish no matter how much hours you spend in sleeping? If yes, you are at the right place, my friend.
Feeling tired all the time has become one of our most common complaints and it can be the most frustrating thing as well. Even if you live a sensible lifestyle or don't have any serious health issues, you may still find yourself struggling with constant fatigue. One thing that you need to get right is, it's not only the amount of sleep that makes you feel tired all the time rather there are little things you do (or don't do), that can exhaust you both mentally and physically, making you struggle through your day.
Luckily, there are plenty of lifestyle tweaks that you can follow in order to fight fatigue and reclaim your energetic self. So, apply these five changes to your routine and stop counting yourself in soon-to-be adults.
1. Disrupted Sleep Cycles
It's pretty self-evident that tiredness and lack of sleep go hand in hand. You must have realized that it doesn't matter how much focused you are towards your work life or even your personal life, if you haven't slept well last night, you won't be able to achieve what you have targeted. It also diminished the quality of work you do.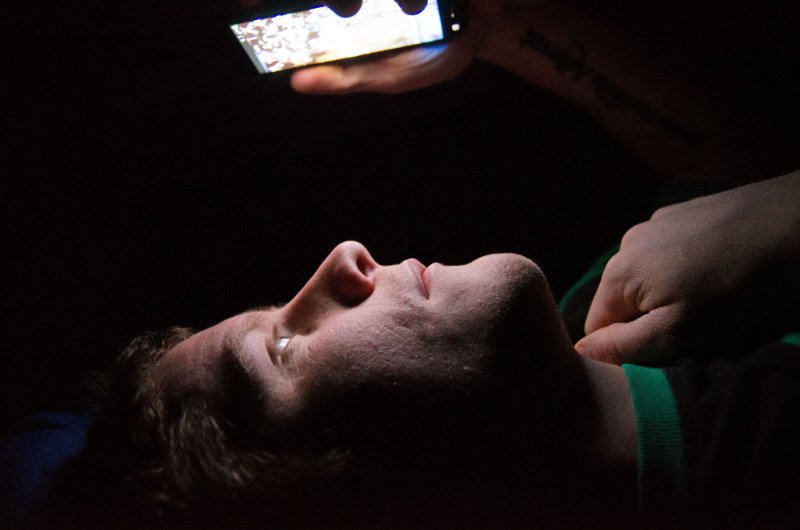 Several researches have proved that those who are aged between 18 to 64 years, need anything between seven to nine hours of sleep. However, not many of us are able to sleep for these many hours. Cutting your sleep-time from 1 to 2 hours daily results in 'Sleep Debt' which, if gets accumulated in short term, causes tiredness. Moreover, in a long-run, it can even lead to risk of stroke, heart disease, cancer, and diabetes.
Tips To Prevent Disrupted Sleep Cycles
Go to bed and wake up at the same time every day
Try to sleep in a dark room
Comfortable bedding is a must
Eat your last meal of the day at least two hours before going to sleep
Repay your sleep debts on weekends
2. Nutrient Deficiencies
Skipping your breakfast and having a high-on-sugar diet is a big no-no these days. When you struggle with fatigue, ignoring breakfast is the biggest mistake we make. Our body becomes akin to running on empty as there is no fuel left in your system to keep your energy levels up. A simple breakfast can replenish your glucose levels, giving your body the much-needed boost to get through the day. Moreover, studies have concluded that breakfast improves brain function, memory, mood, academic performance as well as reduces mental fatigue, especially in children and adolescents.
Also, high sugar diets are the silent killers and they don't just affect your waistline. From cardiovascular disease, organ damage, tooth decay, hormonal imbalance to obesity, skipping breakfast and high sugars level intake plays an important role in physical and mental exhaustion.
Tips
Introduce light, easy to digest foods in small portions to your breakfast routine
Try to have high carb, low-fat breakfasts as they are great mind boosters
Try eating healthy energy-boosting snacks, rather than sugary food, that are high in protein, fiber, antioxidants such as Almonds, cashews (and other nuts), fresh fruits and vegetables, beans as well as lentils, whole grains and Soy.
3. Not Enough Exercise
See, exercise is the most important element whenever you plan to be your healthy self, despite it being the most-difficult-to-follow one. However, researchers have found that over 90% of the people who exercised regularly reported increased energy. Exercising can also reduce fatigue among healthy people as well as those with diseases, such as cancer. For those who still need something to get motivated, even minimal increase in physical activities, seem to be beneficial.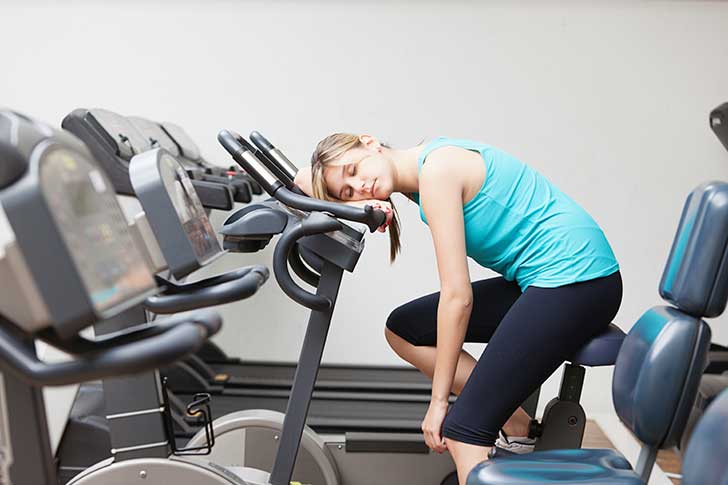 Tips
Walk More: There are lots of opportunities where you can take a few extra steps each day. Try and park your car at a distance from your destination, get off the bus a stop sooner, take the stairs instead of the elevator (for a couple of floors though), and get into the routine of an after dinner stroll.
Try introducing Yoga to your morning routine. It is good for the mind, body, and spirit.
Join dancing or swimming class or any other such activity. If you know how to dance or swim, give at least half an hour to them each day.
Try and follow some easy exercises that you can perform anywhere.
4. Depression
More than "the blues" that everybody has been writing and reading about these days, depression is a severe illness that affects the quality of sleep, what we eat, and feel about ourselves and even others. Without treatment, it may last for weeks, months, or even years.
Fatigue and depression go hand in hand as either state fuels the other. According to a study, people suffering from depression are four times more likely to feel fatigued and those who suffer from fatigue are three times likely to become depressed.
Causes and Tips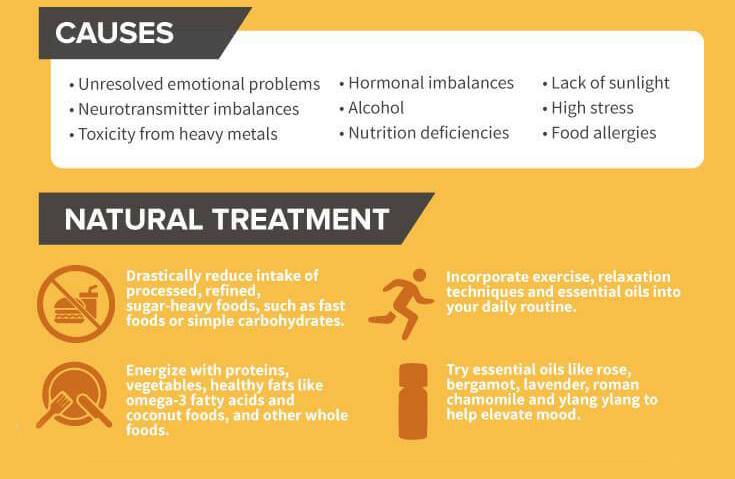 5. Dehydration
Intake of fluids (water majorly) is a concept that people tend to take lightly these days. They think that they have even bigger responsibilities than achieving the said water intake. But my friend, feeling thirsty is our body's way of telling that it's time to take a drink and we should not ignore it.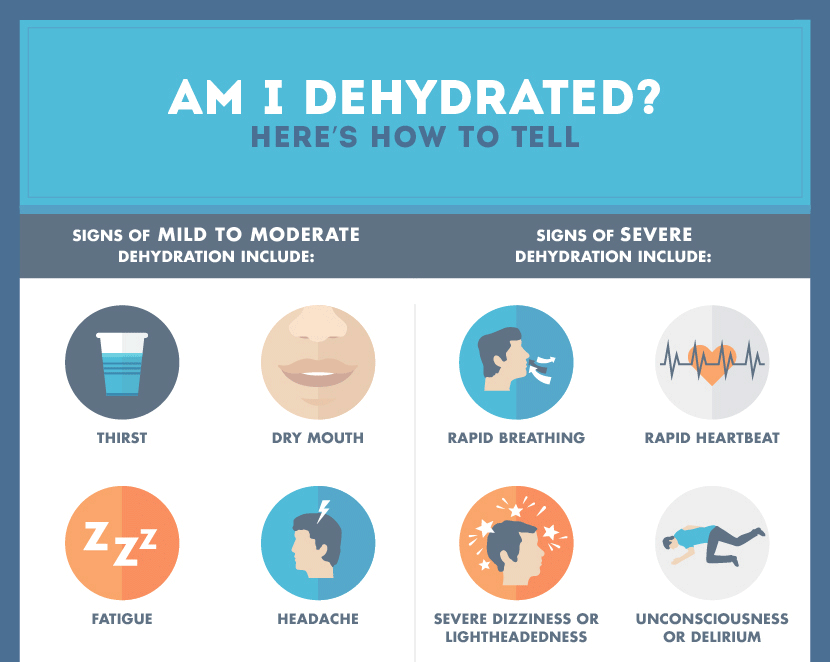 A traditional way to judge whether you are losing fluids faster than you are intaking, is to look at your urine. If it is light in color or clear then it's fine but if it is dark yellow then you are probably dehydrated. Your body loses water through breathing, sweating, urination, among many others, and needs to be infused with liquids (which constitutes almost 70% of our body) from food and drinks.
On an average, 2.7 liters of water is required every day for women and 3.7 liters for men. You can either eat food with high liquid content or be consistent in drinking water at regular intervals.
Follow these tips with all your heart and soul and nobody can stop you from being your better, healthier and spirited self.