The first year of a baby's life is special in a lot of ways. There are a lot of 'firsts' involved, like the first of a lot of festivals, the first of a lot of things they do like sitting, crawling for the first time, standing up on their own for the first time and the first time that they take a step forward. The final in this list is the baby's first birthday. To make each of these occasions extra special there can be a lot of gift ideas for infants. What more, these gift ideas for one year olds differ for different relatives. What the parents buy for them and what the aunts and uncles do are inspired by completely different perceptions of what the baby may like or want. Here we have compiled a list of Gift Ideas for One Year Old Baby for both baby girls & boys.
The most common gift ideas for one year old baby girls and boys –
Clothes – Gift Ideas for One Year Old Baby
During the first year of a baby's life seldom do the parents actually have to 'buy' any piece of clothing for them as everybody brings along a romper or a cute set with matching mittens and cap. In fact, some people only make their babies wear hand me downs for the first couple of months as they are prewashed and soft for the ultra-soft newborn skin.
Clothes are the most gifted items for babies' up to one year of age. Most of us feel that seeing the baby wrapped in a gift of love is the ultimate reflection of shared warmth.
Toys
The ubiquitous keys to the wind up musical hangings for the crib, I am sure all new parents have at least a couple of sets of similar toys gifted by two or more different relatives and friends. Teethers and softballs with light and/or sound effects are the next most gifted things for one year old baby boys and girls.
Toiletries
This may be the most clichéd yet most favoured things which are a great gift idea for an infant as they come in very handy. New or first-time parents may sometimes be forgetful of buying essential baby care products. That is when these gifted ones come in handy.
There are very few novelty gift items when you think of gift options for one year old baby boys or girls. Gifts also depend on how closely you know the baby and their parents. Some gifts may be considered too much coming from mere acquaintances whereas may be thought of as trivial if it comes from someone very close. What you plan to give to an infant also depends on the occasion and your budget. It is always a wise idea to give sensibly as there will be a lot of times you will get this opportunity throughout your time knowing the little one.
Though there is little difference between what infant girls and boys alike, yet from the perspective of the giver it makes a lot of difference. The person choosing the gift may have a lot of thoughts about the ultimate gift for a precious little one. There are also some traditional Indian gifts which are considered socially acceptable for a gift for a baby girl or boy. You may try to take inspiration from some gift ideas that we have made a list of.
Suggested Read: Gifts For Her: Affordable Gifting Ideas For Girls Under INR 2000
Gift Ideas for One Year Old Baby Girl
Baby walkers –They come in a lot of variety these days. Some are musical; others have beads and buttons on them which help a kid learn counting and colours.
Baby play Tents – These are tents made of see-through fabric or net for breathability. They can be filled with a lot of colourful balls or simply the child's favourite toys or blankets and pillows.
Toy Cart- This is a lightweight wooden or plastic cart in which to put toys and can be pushed or pulled along by the child wherever she goes.
Personalized picture frame
Colourful utensils for eating
Savings bond – this is more of an Indian thing to do. Not all may agree upon this being a great gift idea but many believe it goes a long way in creating wealth for the child once she is all grown up.
Gods or/and silver items – Once again, in India, it is considered very polite and auspicious to gift ornaments made of gold or silver to a baby girl. It can be a little bracelet or anklet or even earrings and rings as the custom of piercing ears is very common even for infants in India.
Homemade or personalized blanket – Baby blankets are knitted with love by a grandparent or uncle/aunt. If you don't have that much time and skill you can just buy one with a personalized design or picture on it.
Professional photo shoot – if you are very close to the child and her family you may offer to plan a professional photo shoot for the little girl as soon as the parents think it is appropriate or in the run-up to the first birthday. This will become a timeless gift forever.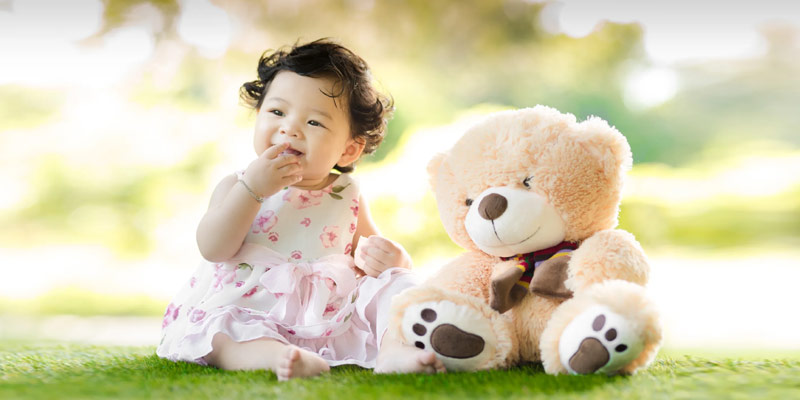 Gift Ideas for One Year Old Baby Boy
Animal Ride-Ons – They can be in the shape of a horse or giraffe or even an automobile.
Friction powered Vehicles – think of cars, construction vehicles and motorcycles here.
Bath toys – Not just the squeaky types, but those that can light up and are musical too.
Eco-friendly wooden toy sets – These are all the rage nowadays and you get educational toys, doctor sets, kitchen sets and even living room sets in colourful wood miniatures.
Plush toys – Apart from the teddy bears and elephants, there are now plush toys in the form of animal pillows and phones or chairs to sit on. They prove to be comfy and safe.
Push along car or bike – to be pushed by the child while he is sitting on them.
Baby hand and foot picture frame – this can be a prototype in clay or simply a colour print.
Robes and capes – Kids love role play and that is when their superhero capes become their favourite plaything.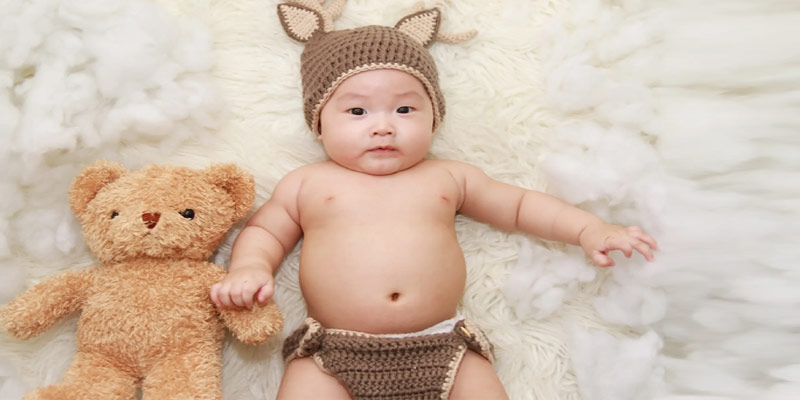 Suggested Read: Need Last Minute Suggestions For Mother's Day Gift Ideas? Look No Further
I am sure not all of you will find the perfect gift idea for a one year old baby boy or girl here, but at least it will be a start. Moreover, there is the gender-appropriate factor that you have to keep in mind. In that case, you can easily swap ideas in our list and that should not make too much of a difference. With infants being very observant and following in their parents' footsteps, it is not that bad an idea to give them role reversal items even. Who said boys should not play with dolls and girls have no business with a shovel and pail eh!